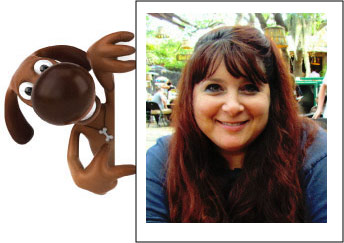 Thank you so much for your interest in advertising at Suzy's Artsy Craftsy Sitcom! The Sitcom is a growing site, originating in June of 2010, with readership increasing every month.
The Sitcom offers fresh, original content every week and currently has over 35,000 loyal subscribers through email subscriptions, Google+, Facebook, Twitter and RSS feeds.
Placing an ad on The Sitcom is a sure way to promote your brand!
We take promoting your product very seriously here.  Over the years, the Sitcom has been a major supporter of Artists, Craftsman and Handmade shops.  I am an Etsy shop owner, and I know how difficult it can be to stand out in the crowd.
How can I help you?
Readership (As of Oct 23, 2014)
Over 2 million pageviews per year according to Google Analytics
9,000 Facebook Followers   *    5,000 Twitter Followers  *   19,000 Google+ Followers
11,650 Pinterest Followers  *  Over 20,000 subscribers in email and RSS
The Sitcom readers are loyal, engaged and clever.  They love a good bargain, but they appreciate craftsmanship and artistic abilities.  They are an amazing group of readers.
I would love to introduce you to them!
Available Advertising:
150 x 150 pixel ad
Includes one month ad space in sponsor column along with  2 mentions on twitter each week.
$40.00 for 1 month; $60.00 for 2 months; $100.00 for 6 months
---
 300 x 150 pixel Large Button 
Includes one month ad space at top of sponsor column, 2 mentions on twitter per week, and ad will be included at bottom of one post per week. 
$65.00 per month
---
Monthly Campaign Agreement for $200 per month: 
This includes a 300 x 250 pixel ad in the sidebar, along with:
One Blog article each month,
featuring your product, including 
any or all
 of the following: 
Review of your product or website
Giveaway of your product (creates excitement, awareness)
A custom craft tutorial featuring your product or website
A roundup including your product or craft ideas using your product
Viral Marketing featuring your product or website, including the following types of promotions:
Twitter mentions of your product (including your hashtag and/or Twitter handle)
Facebook mentions on my fan page (including tagging your FB fan page)
Google+ mentions on my page (currently I have over 19,000 followers)
Pinterest marketing
---
If you feel that the Sitcom might be right for you, please contact me at suzy (at ) suzyssitcom.com  or myers6281 (at) hotmail.com for more information.
Sponsored Posts and Reviews:
I am happy to take the time to review your product and write a post featuring it, as long as the product fits well with the themes of the Sitcom.  Please contact me at myers6281(at)hotmail.com for pricing.
…..and…If you need help designing your advertising button, let me know.  I can do that for you free of charge.  Just because I really like to make them.  Ha!
Take advantage of the momentum of the Sitcom and get your name out there!