Winter is still coming to a slow end.  It is this time of year that I start yearning for the bright colors and smells of spring.  With that said, I am also in the midst of spring cleaning.  We may live in a RV, but in my home we Don't Stand For Dirty™!  Especially when it comes to glass.  Half the joy of traveling is looking out your shiny glass windows to a beautiful view.
To help bring a little color to your winter world, I put together a list of 10 Easy Spring Cleaning Tips, along with a fun tutorial on how to make Butterfly Window Clings!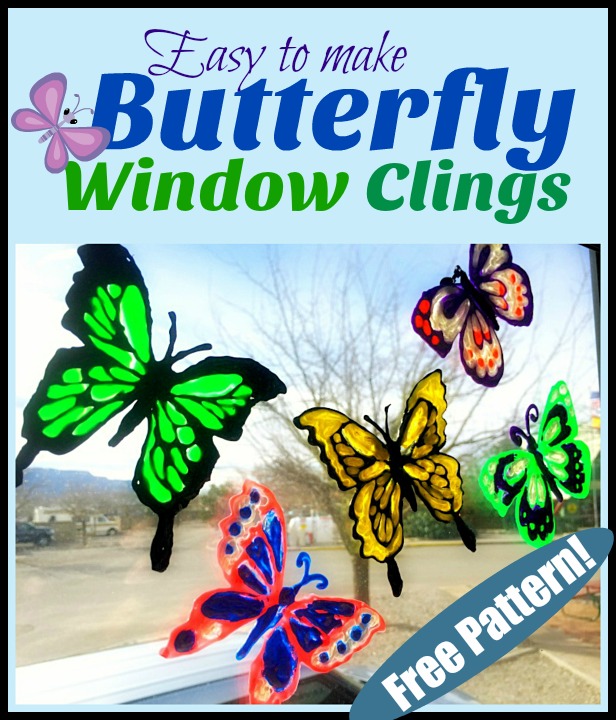 These pretty window clings are so easy to make!  All you need is puffy fabric paint and my free butterfly pattern.  They cling easily to your shiny clean window without leaving any residue and add a bunch of bright color to an otherwise dreary day.
Want to know how to make them?