Yep, the year is flying by already! We have started traveling, so it pays to be ahead of the game here.  That means if I want to make my mom something for Mother's Day, then I need to do it now!  I came up with a free pattern to share with you for a Quilted Mug Warmer Gift set, and I found Edison Wax Warmers along with ScentSationals Wax Warmers and wax cubes.  Put together, they make an awesome zen-like gift for mom!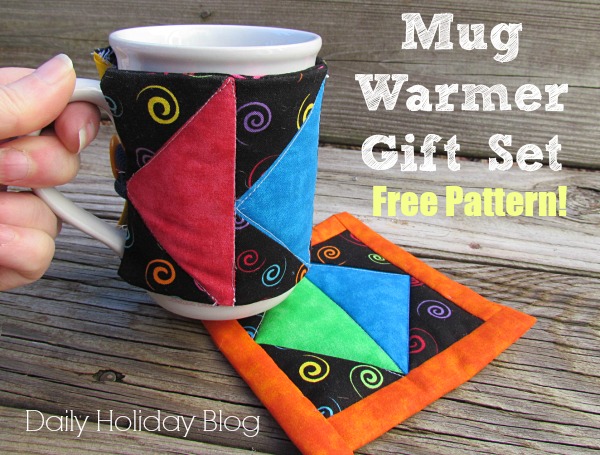 This easy pattern uses fabric scraps and is actually a great starter project if you have never quilted before.  See below for the full instructions!
I recently discovered the Edison Wax Warmers on a trip to Walmart.  And I immediately thought this would make a fabulous gift for Mother's day!  Edison Warmers are a new product line from Scentsationals.  Did you know that current trends in lighting are making vintage the new chic?  These stylish warmers utilize Thomas Edison-inspired light bulbs.  Each vintage warmer is inspired by historical antique pieces.