Happy Earth Day!  In celebration of the day, I'm working with Artterro's Deluxe Bubble Wand Kit and making a pretty wire wrapped tree suncatcher with an Earth Day theme.  And what better way to celebrate the day than to create with one of Artterro's fun, eco-friendly craft kits and even give a kit away!  Interested?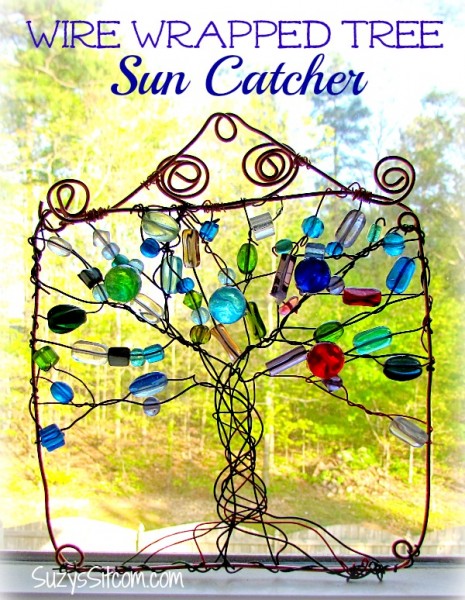 The craft kits from Artterro are not only all-inclusive, but contain high quality materials that are sure to inspire. Each kit challenges you or your child to create something amazing.  The end result is something that you and your children can cherish for years to come!
And to go along with the Earth Day theme, Artterro has come out with Super Eco, Vibrant New Packaging!
A sturdier box you can reuse to store art materials (also a bonus project!)
No more petroleum-based plastic bags!
Biodegradable bead bags
A big glossy band with detailed images of all sorts of artwork
An inner tray to protect the beautiful materials
100% PCW recycled paper packaging
Recycled bands printed w/ soy ink & green energy
And….new and improved kits with more supplies and lots of great ideas!  If you have never visited Artterro's website, you really need to check them out! I love the variety of kits and love the fact that these are craft kits that you won't see just anywhere.
So let's check out the Bubble Wand Kit…
Bend high-quality copper wire into fun shapes and adorn with beads and marbles to construct two beautiful, sturdy wands. Perfect for blowing giant bubbles and casting magic spells! There are tons of great ideas in this kit, you can create a wand,  brighten a garden or add whimsy to a potted plant!  Or…you can make a wire wrapped suncatcher like I did!