We took another trip in our RV this past week and visited the cool crafty town of Franklin, NC.  While we were there, I tried out my latest campfire recipe, Teriyaki Orange Beef Shish Kebabs.  This is an easy recipe that you can make ahead of time so that when it comes to dinnertime while on vacation, you don't have to put out a lot of effort.  That is my kind of cooking!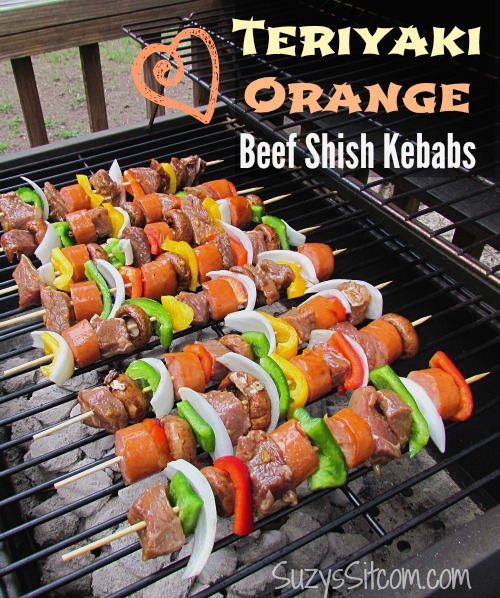 And they are pretty darn good too!
Since we started RV camping last year, I have gotten into a decent preparation routine for camping trips.  (Although some would argue that RV camping is not quite the equivalent of the rustic version of camping).  Me?  I don't do tents.  I have a thing about sleeping where there are snakes and creepy crawlies.
And besides that, what could be better than driving around with my own portable billboard?