Welcome to Suzy's Sitcom! My name is Suzy Myers and I am the artist, quilt designer, crafter, writer and zookeeper around here! I have a background in fine arts, graphic design and photography, and created the Sitcom in 2010 as a way to document new and original art and craft ideas.
The Sitcom has grown to now feature Sew Alongs, arts, crafts and humor, with a specialty in unique and whimsical quilt patterns; and currently hosts new free Sew Alongs each month.
With over 40,000 loyal subscribers, the Sitcom is growing every day.  I like to think that it is one of the best places to go on the web for original, one-of-a-kind quilt patterns and crafts.

While we are originally from the Atlanta, GA area, my husband and I are full time RV'ers traveling the country.  We have been on the road since 2015. Yes, I create all my projects in that RV wherever we might be currently parked.
If you would like to follow along on our traveling adventures, be sure to check out The Traveling Sitcom!
Keep an eye out for us on the road.  You never know where we might end up!
Are you new to the Sitcom?  Be sure to check out my Frequently Asked Questions Page!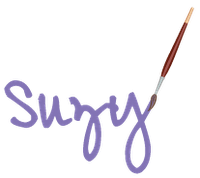 Have a question, or need to contact me?  Just email me : [email protected]!