Let's take a look at the most popular craft ideas from last year on the Sitcom! Yes, not only do we do quilting here, but we love to create.  The website continued to grow in 2019 with over 2 million views.
It was also a great year for my husband and I as we continued to travel the country in our RV.  This past year, we experienced the mountains of North Georgia, Lake Ontario in New York, and took on a caretaker position on a farm in southern New York.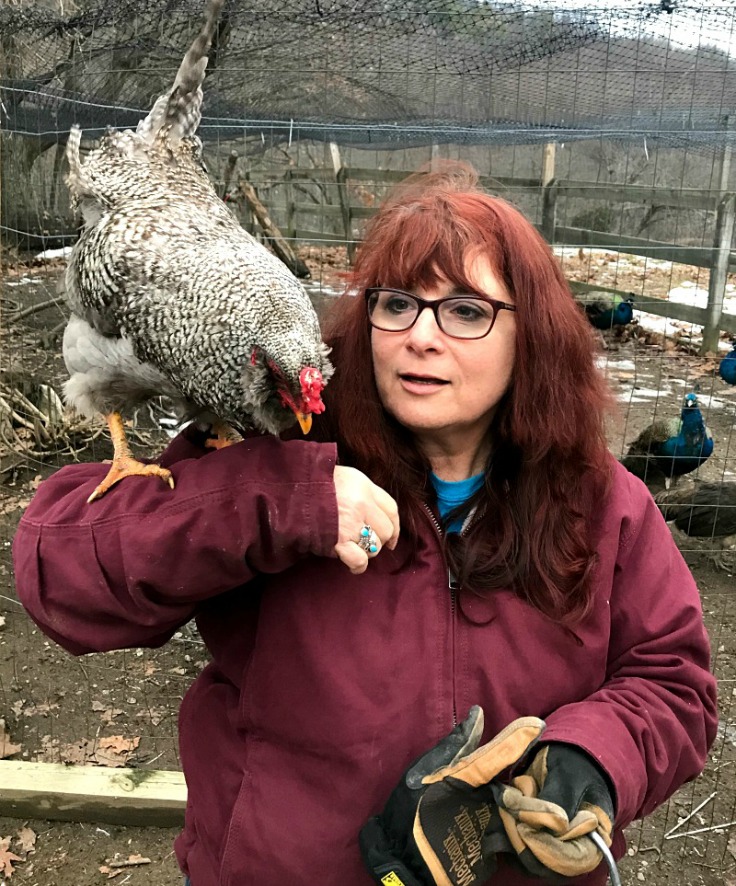 In the midst of it all, I have been busy creating many new craft tutorials and free patterns for The Sitcom. Without you, Suzy's Sitcom would just be another place on the web.  You are what makes it so special!  I want to thank you for being so awesome!
New Free Patterns in 2020!
This month, I introduced my new Sew Along featuring my quilt pattern: Esmeraldas Garden! Once a month, I will be walking you through this quilt top step-by-step with tips, and thorough instructions and free templates.  Join this fun sew along and we will make something amazing together!
Block of the Month Bench Pillow Series!
I want to start the new year off with a bang and start a new series of free bench pillow patterns!  Each month I will offer a new bench pillow pattern free for one month only.
Start with one bench pillow form. Then change out a new cover for that pillow form for each season or holiday! You can find information on the bench pillow series HERE!
But first let's take a look back at 2019 and check out the most popular tutorials for the year.
Top 10 Craft Tutorials in 2019
I love to peruse my vintage craft books and bring back ideas that seem new to some.  And I stumbled upon an idea to create faux stained glass using only acrylic paint and glue.  What is great about this project is that you can make it as simple or as complicated as you like.
This project has been in my top ten ever since it was published in 2011.  Due to it's popularity, I have created full size pattern and instructions available in my Etsy shop!
Creating Mosaics using glass pieces can be difficult.  But I found a great stick on adhesive, and using broken dollar store plates, I was able to revive a boring lazy susan! This is a surprisingly simple project!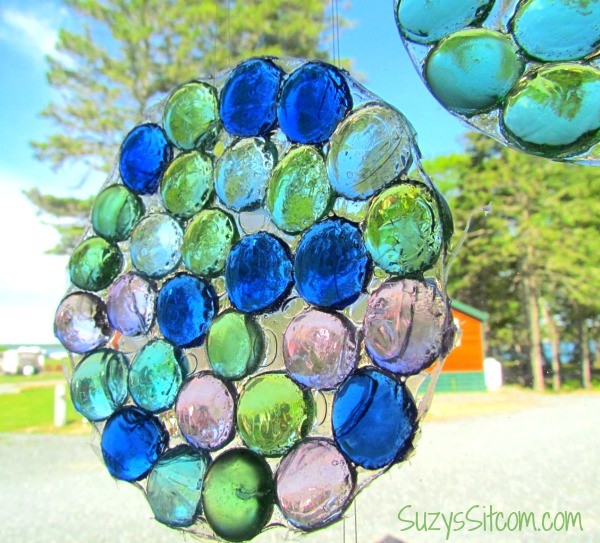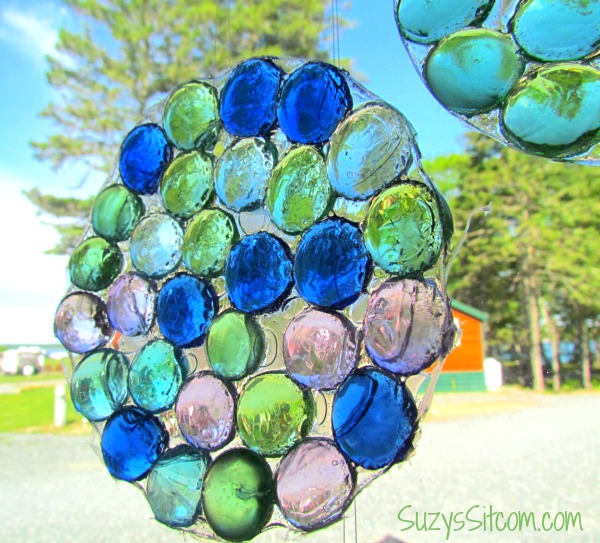 You will be surprised at how simple this sun catcher project is!  In fact, it is a great project for the kids on a warm sunny day.  The items to make them can be found at any dollar store or your local Walmart and both you and your kids will have a blast with this one!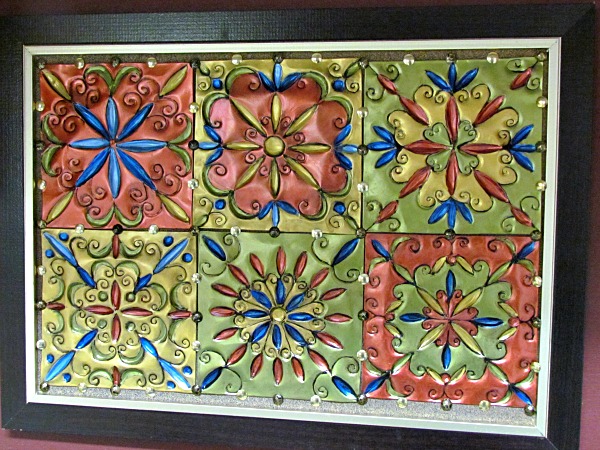 There are many projects now on the Sitcom that are created from disposable aluminum pans, including: The Enchanted Fish, Sleeping Mermaid, Winter Fairy, and The Partridge & Pear. But by far, my most popular pattern and tutorial for 2019 was the original Faux Tin Tiles Tutorial.
And yes, they are made from disposable aluminum cookie sheets!  The tutorial includes 12 free patterns for you to download too!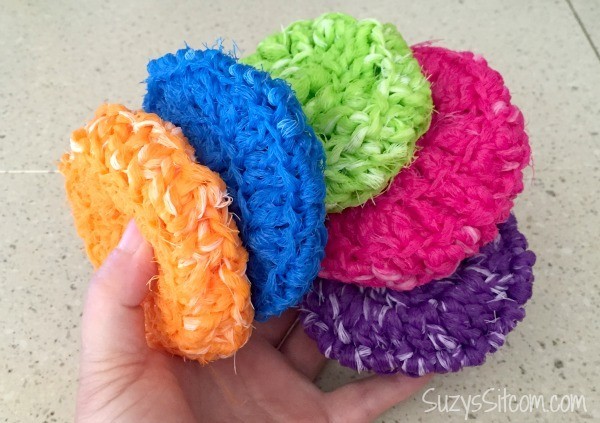 I asked my readers what they would love to see in the future on the Sitcom.  And I had so many wonderful suggestions.  This week, I am creating one of those suggestions!  Vicki said:
The one thing I am trying to learn to crochet again to make IF I ever locate instructions is for a scrubby pad. My husband's grandmother made them to give to all the women each year at Thanksgiving but I never thought to ask if she would write down how she made them exactly and now she's gone sadly.
Well, you know I love a challenge.  You can find the FREE pattern here!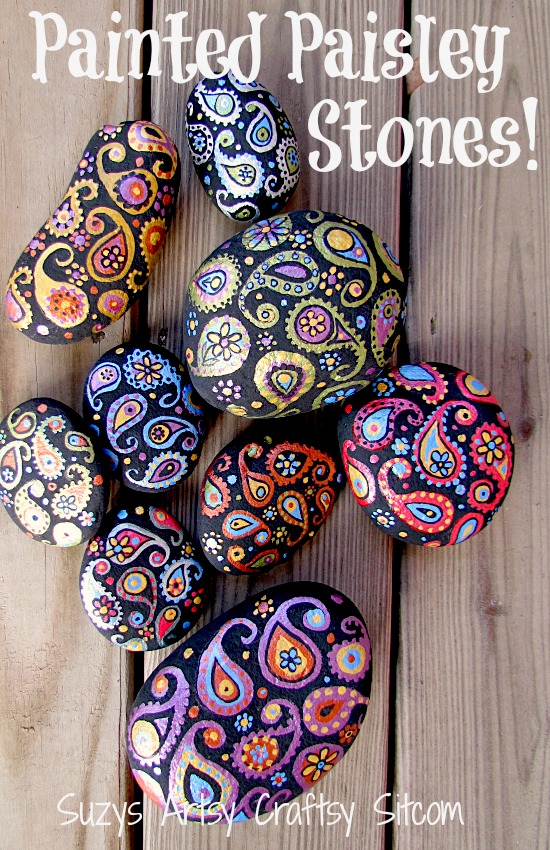 I love the look of paisley and I love to paint, so it was just natural to decide to paint a bunch of rocks with a paisley pattern!  This easy project took a bit of time, but the results are colorful and very paisley-like!  Painted Paisley stones make beautiful decorations in your garden or potted plants, or even on your desk as a paper weight!  Want to know how?
I specialize in creating quilt patterns that feature unusual applique patterns.  Often, I am asked what techniques I use to create these fun applique pieces.  I would love to share with you a simple way to create beautiful applique, using of all things… a glue stick! Click here for the instructions!
Have a bunch of magazines laying around?  Here is a great way to put them to work and create beautiful art at the same time! This paper craft is not only colorful, but very easy to make!  I've even thrown in a couple free patterns to help you out! So gather up your old magazines and I'll show you how to make this recycled craft!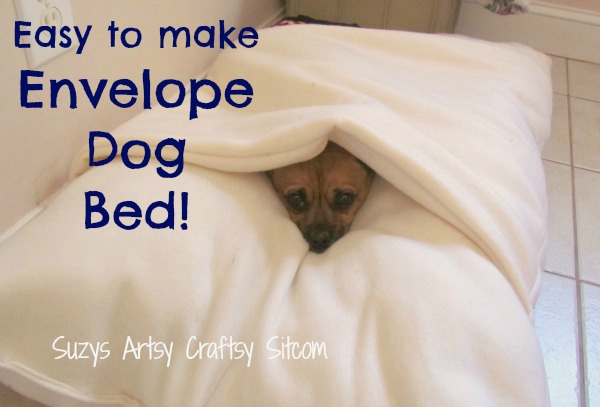 My dogs love to cuddle under the blankets.  This inspired my daughter to create a dog bed in the form of an "envelope" to keep the doggies warm and cozy on a cold winter day.  And the best part is that it only takes 3 yards of fleece to make a nice sized bed!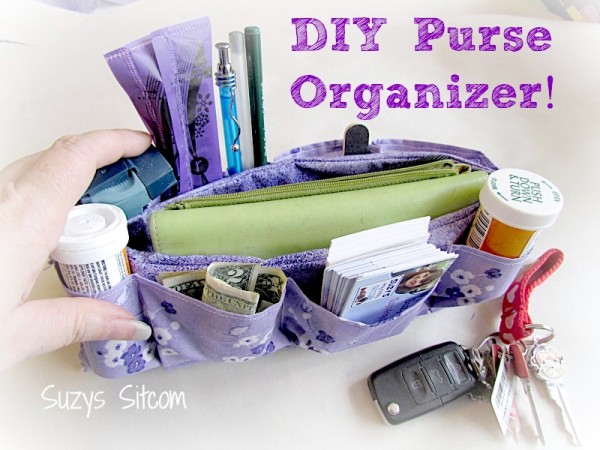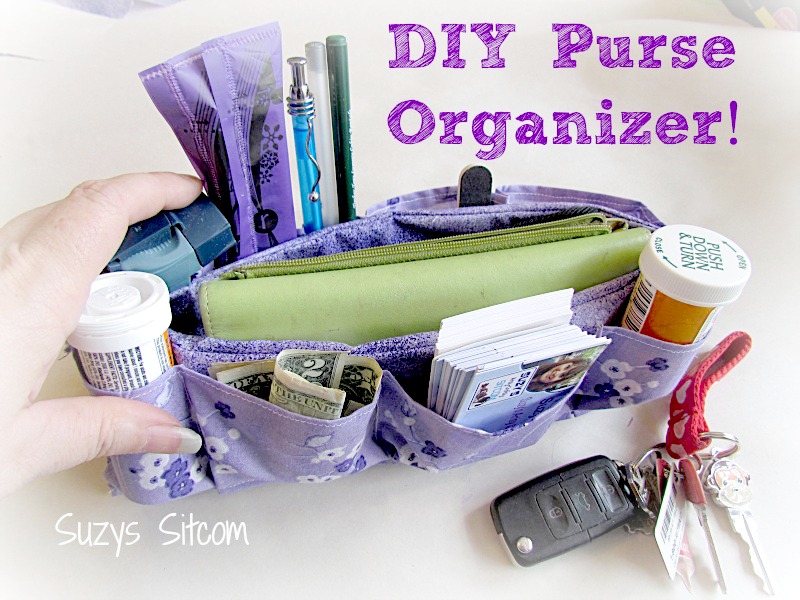 It is time to do a bit of organizing.  I grabbed some fabric and a cardboard box and created my own easy to make Purse Organizer.  Create your own with this free pattern and instructions!

See something you want to try?  The Sitcom is just full of fun ideas.  In fact, I have over 200 more craft tutorials if you are in the crafty mood!  Oh, and free patterns, and even quilt patterns!
The year 2020 will be bringing even more changes in life, but rest assured, the Sitcom will still be filling with more crafting ideas.  So stay tuned for much more!
Are you new to the Sitcom?  Be sure to check out my Frequently Asked Questions Page!
For over 200 crafty tutorials for all ages, visit my Tutorial Page!