This post brought to you by Nectresse™ Sweetener. All opinions are 100% mine.
The nice folks at NECTRESSE™Sweetener sent me a box of their sweetener to try. They challenged me to use it in a recipe, creating a sugar-free version.  
From the maker of Splenda® Sweeteners, this brand new product derives its natural sweetness from the monk fruit, a small green melon that has grown on lush vines in remote mountain regions in Asia for hundreds of years.
Deliciously sweet monk fruit extract is combined with the perfect blend of other natural sweeteners to bring you the rich sweet taste of sugar without all the calories.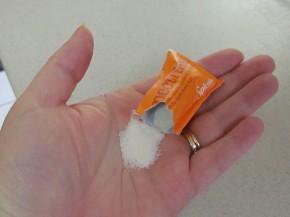 NECTRESSETM Natural No Calorie Sweetener is 150 times sweeter than sugar.  You can use it to cook with and bake with, as it even has the consistency and taste of real sugar.  How many sweeteners can you just taste right out of the package?
So, I figured I'd give this sweetener the real test.  How about making sugar free brownies!
For this recipe I used:
1 egg
1 egg white
3 tbsp. vanilla yogurt
1/2 cup Nectresse Sweetener
1 1/2 tsp vanilla extract
1/3 cup canola oil
1/2 tsp. salt
1/4 cup unsweetened cocoa powder
1/2 cup dark chocolate chips
1/3 cup flour
1/3 cup wheat flour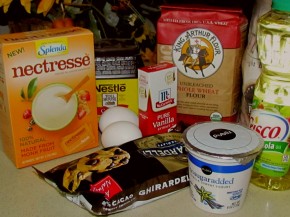 Preheat oven to 375 degrees and lightly coat an 8″ x 8″ baking pan with a light coating of canola oil.
Mix together the egg, egg white, yogurt and vanilla extract and set aside.
In saucepan, combine the Nectress sweetener, oil, salt, and three tablespoons of water.  Stir constantly for three minutes on medium high heat.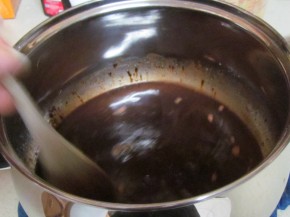 Remove it from the heat and stir in the cocoa, and chocolate chips.  After the chips have melted, add in the egg mixture.  Then add the all the flour, stirring it until the batter is smooth.  Bake for about 25 minutes, until the top is firm.
Yummm!!  I have to tell you, I've been on a diet for several months now, and these brownies made my day!
Just think of all the things that you can make with Nectresse to make them just a tiny bit healthier!
Lisa Ling from the View, shares with us what Nectresse has done for her.  Check out her cool video. And be sure to visit Nectress.com to sign up for a FREE sample of NECTRESSE™Sweetener!  You can find Nectresse at your grocery stores now.  Stock up and enjoy some natural goodness!