Well, look who I found gossiping away on my front porch!  A gaggle of paisley chickens!  You know, chickens are notorious for just clucking away about all the latest tidbits.  Who grabbed who's hair on the latest episode of Housewives of Atlanta.  Who just got out of rehab?  What happened last night on Honey Boo Boo?

I'm so glad that you stopped by to check out this fun tutorial!
It is one of the most popular craft projects on the Sitcom!  And that is saying a lot.  The Sitcom currently features over 200 fun craft tutorials!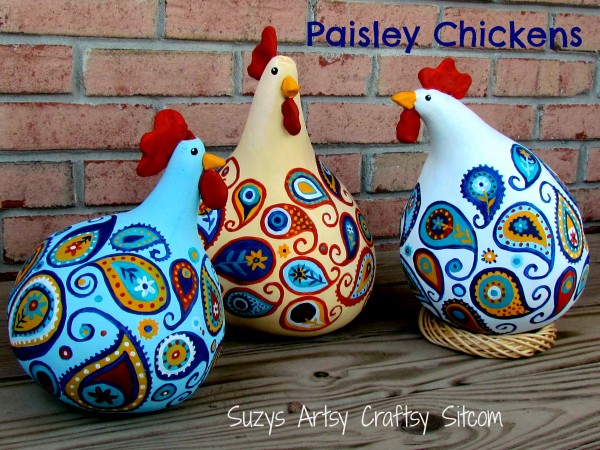 Did you know that Paisley Chickens are known for their gossip?  They actually have personal subscriptions to the National Enquirer!  Hmmm… I guess we have something in common!
Anyway, just in case you would like your own gossiping bunch of paisley chicks, I will show you how they are made!
Click here for the instructions!