Are the kids in need of a fun activity this summer?  This project is not only a lot of fun, but it uses material that you will have around the house and is a great way for the kids to show off their creativity!  Let's make pretty pendants from cardboard!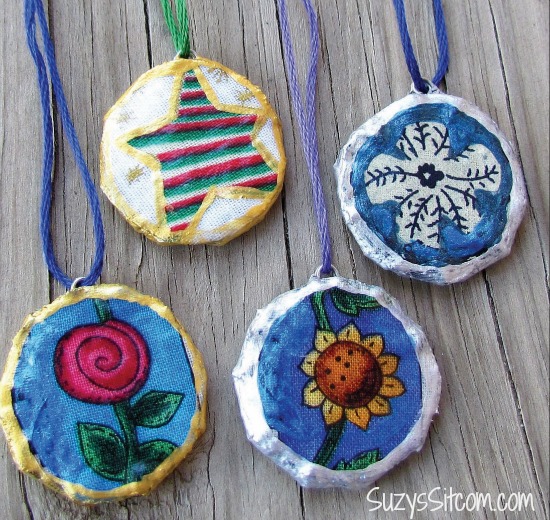 Pretty aren't they?  And you won't believe what they are made from!
For this project we used:
Corrugated Cardboard
Fabric Scraps or Magazines
Newspaper
Mod Podge
Safety Pins
White Glue
Metallic Acrylic Paint in gold and silver
Embroidery Floss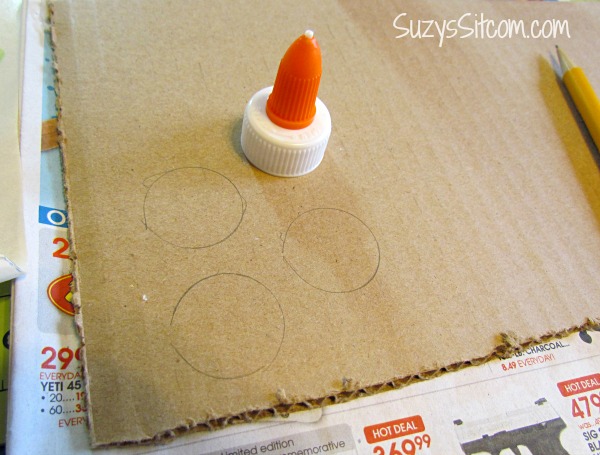 Cut circles out of your corrugated cardboard the size that you would like your pendants.  I used the lid to my glue as a template.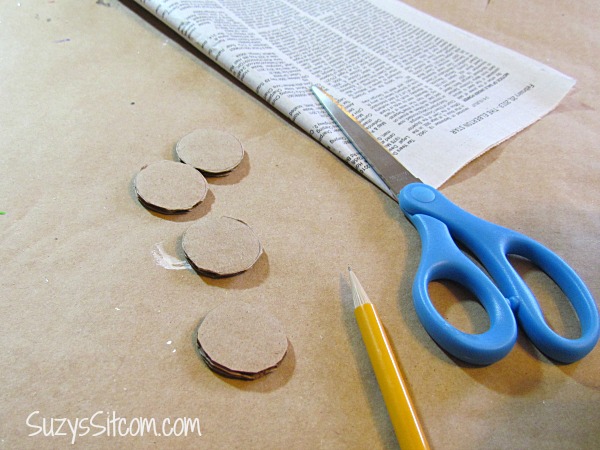 Cut a piece of newspaper that is about 1/4″ larger around than the cardboard circle.  Paint one side of the cardboard with Mod Podge and decoupage the newspaper circle onto it.  Clip the edges of the paper circle for easy folding over the edge of the cardboard.
Add white glue to the end of a safety pin and push into the side of the cardboard, leaving just the circular end out for a convenient loop to hang it with.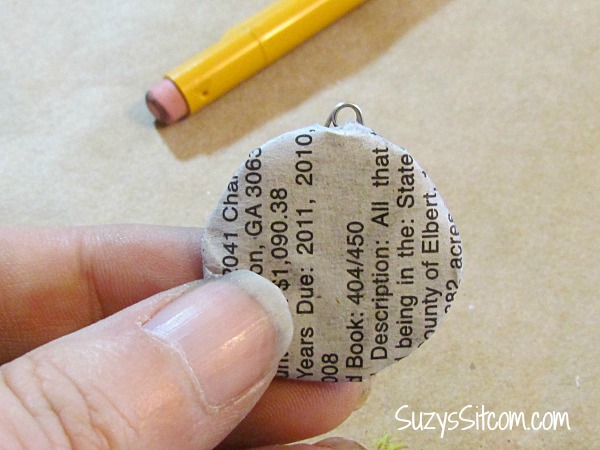 Coat the other side with Mod Podge and then wrap the other side of the pendant with another larger circle of newspaper, wrapping around the sides and coating with Mod Podge.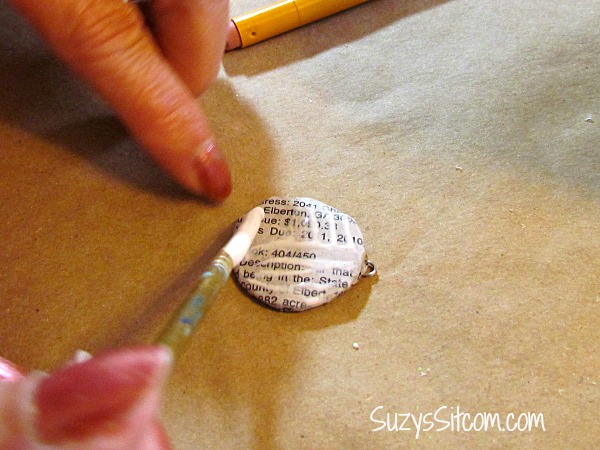 Add another coat of Mod Podge to the front.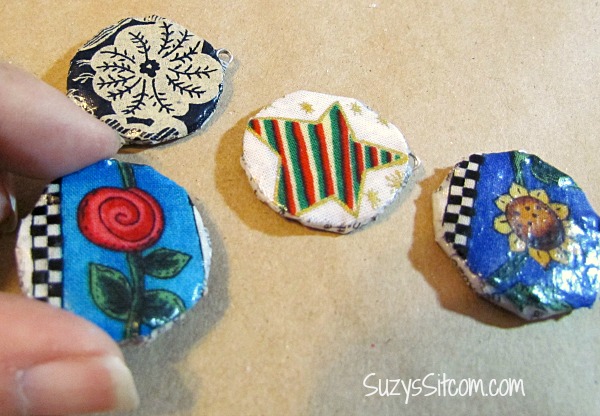 Cut circles out of pretty fabrics using the glue lid as a template, then paint the front of the pendant with Mod Podge and add the fabric or paper circles to them.  Re-coat with Mod Podge.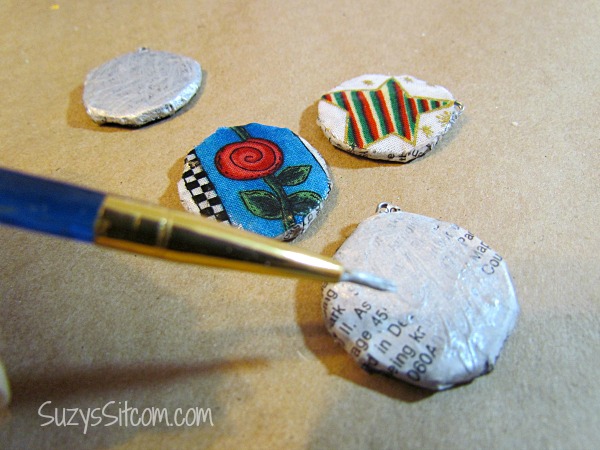 Paint the backs and sides with either silver or gold metallic acrylic paint.  Once it is dry, add a final coating of Mod Podge to seal the entire project.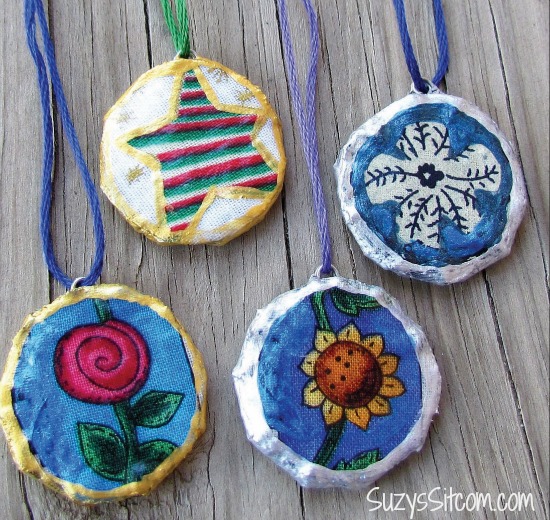 String embroidery floss through the metal loop, and you have some pretty little pendant necklaces!  The ones above were made with fabric pieces…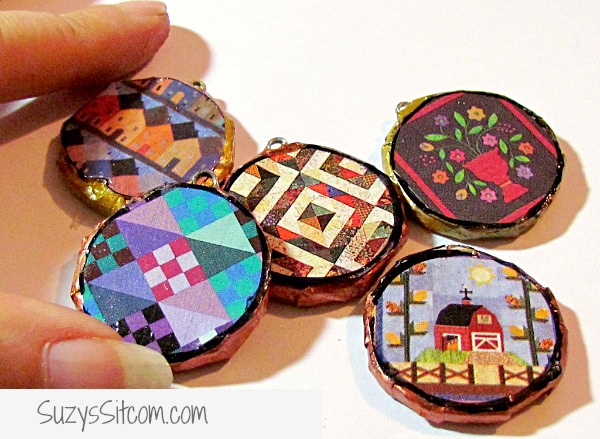 And these were made with cutouts from one of my quilting magazines!
This is the perfect project for a warm summer day to keep little hands busy.  And I'm betting a few adults may just enjoy this too!

Are you new to the Sitcom?  Be sure to check out my Frequently Asked Questions Page!
For over 150 crafty tutorials for all ages, visit my Tutorial Page!