Each month, I will release a new free pattern for Sitcom Subscribers!  Sign up for a free subscriber membership to Suzy's Sitcom, get weekly emails and tons of free patterns and crafty inspiration!
All Block of the Month Patterns are available free for one month.  Take advantage of the free downloads and make something amazing!
March 2019
Love Birds and Pinwheels was originally released over a year ago, and I am re-releasing it today!
Love Birds and Pinwheels features one applique pattern and one quilt block pattern and lots of great ways to use them!  A total of 5 projects!  This pattern is now available FREE only until April 18, 2019!  See the bottom of this post for the link!
Why am I offering it again?  Well, I'm in the midst of finalizing my latest Sew Along Pattern called Grandma's Garden!
Grandma's Garden will be released on April 1, 2019 as a Sew Along run very similarly to the Sew Along that I currently have running called Retro Flash.  You can find the details on Retro Flash HERE.   I'm running out of time, so with that said, I thought I would share with you one of my favorite Blocks of the Months as a free pattern again!
Love Birds and Pinwheels Applique Pattern
Love Birds Mug Mat
The centerpiece for this month's pattern is an original applique design called Love Birds that I created based on my Pennsylvania Dutch background. The bright fabrics stand out against the black background and make this pattern pop.
Included in the digital pattern is instructions to make this pretty mug mat.  Measuring 8″ x 12″, this little mat is a great way to experiment with applique and quilting techniques on a smaller scale. This pattern is now available FREE only until April 18, 2019!
Pinwheels Quilt Patterns
And… for those of you looking for a fun quilt idea, here are two versions of the pinwheel quilt, one with sashing and one without.  Note how change of color changes the whole look.  Feel free to experiment!  The digital pattern includes all fabric requirements and instructions to create both versions of the pinwheel quilt, measuring approximately 60″ x 72″. This pattern is now available FREE only until April 18, 2019! 
Create something amazing and be sure to share it with us! Join our Facebook Group!  I'd love to see what you come up with!
February 2019
January 2019
December 2018
November 2018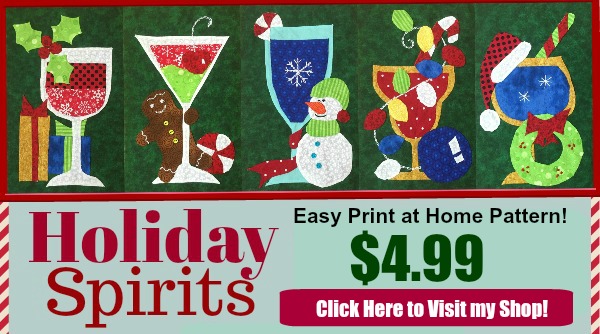 October 2018
September 2018
August 2018

July 2018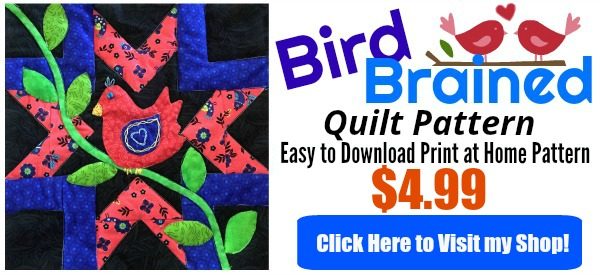 June 2018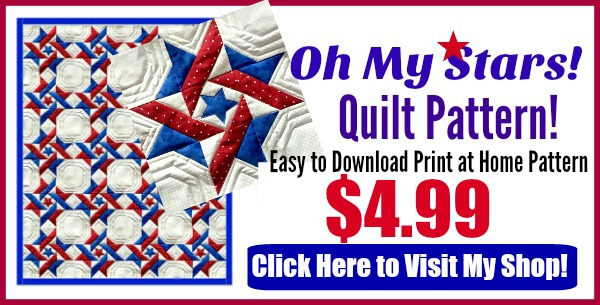 May 2018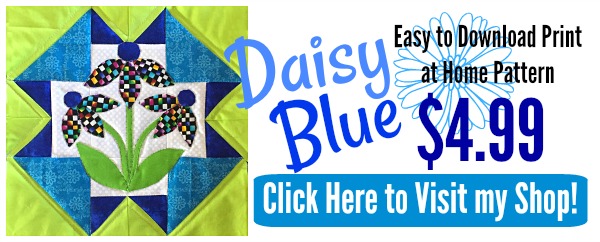 April 2018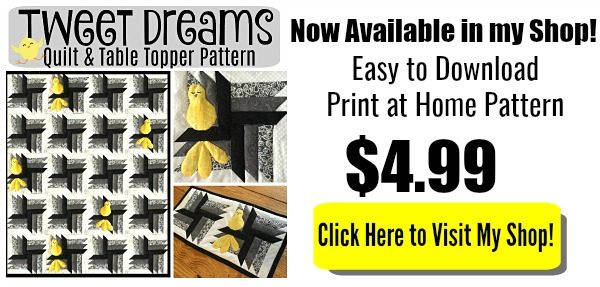 March 2018
February 2018
January 2018