Thank you to Artterro Eco Art Kits for sponsoring this awesome giveaway!  All opinions are my own.
Recently, I discovered Artterro.  Artterro's fun, eco-friendly craft and art kits are meant for children, but as a crafty adult, I have a great love for high quality kits.  I love the fact that everything is there in one place and all you have to do is sit down and create.  The nice folks at Artterro recently sent me their Wire and Bead Kit to review.  I created a sweet DIY wire and bead butterfly magnet.  Not only will I show you how I made it, but you have the opportunity to win a Wire and Bead Kit of your very own!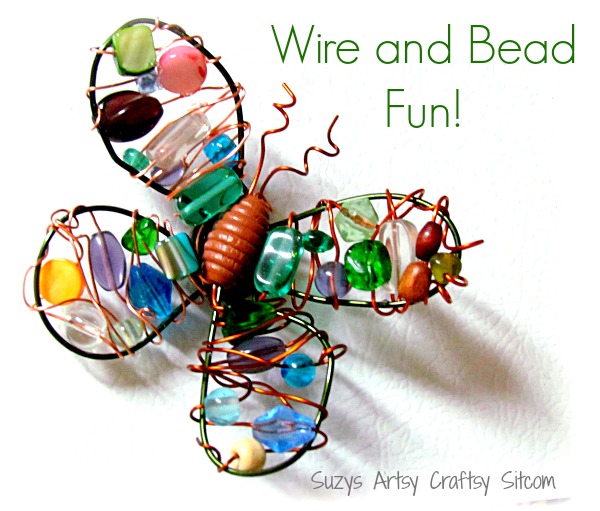 The craft kits from Artterro are not only all inclusive, but contain high quality materials that are sure to inspire. The end result is something that you and your children can cherish for years to come!
The Artterro Wire and Bead Kit Includes:  Artist-quality colorful copper wire in 3 gauges, glass beads, wooden beads and rings, shell beads, glass marbles and an ideas sheet.  Since no two Artterro kits are exactly alike, it is fun to see what interesting bead and wire are in each kit!
You Provide: Pliers or tweezers, nail clippers, magnet, hot glue.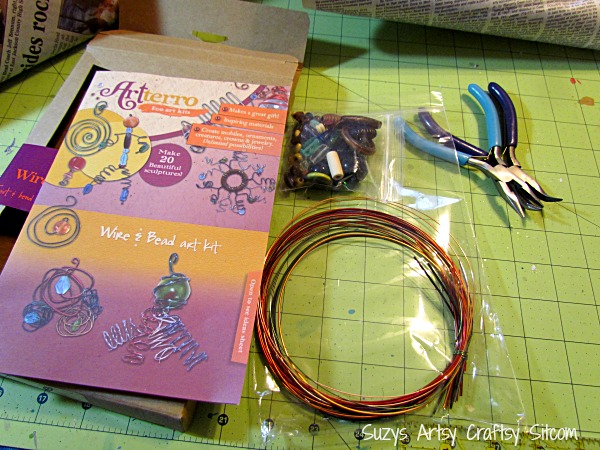 I had a lot of fun sorting through the beads and coming up with an idea.  I decided to create a refrigerator magnet in the shape of a butterfly.  And since I couldn't decide which beads I liked best, I decided to use as many of them as possible!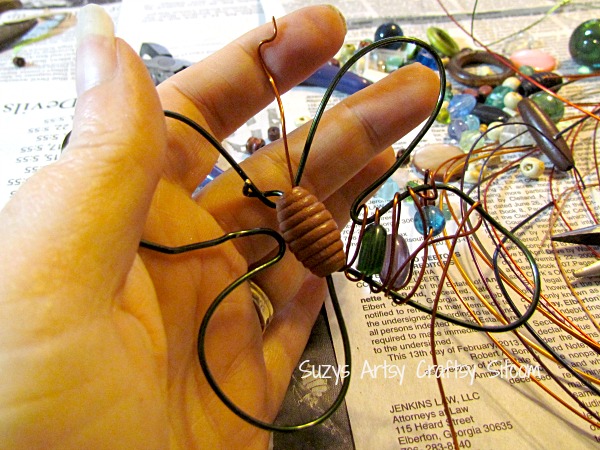 I used one of the heaviest gauge wires to form the wings and one of the largest beads to create the body of the butterfly.  I began by running the wire through the bead, forming two wings on one side and then running the wire back through the bead, and forming the wings on the other side, ending inside the bead.  Use pliers to form the wings and twist the end of the wire to the top wing.
Use the smaller gauge wire to wrap the beads.  Two of the small gauge wires were started by pushing one end through the center bead to add antennas at the top.  The rest of the wires were simply wrapped around the wings, adding beads as they are wrapped. Use pliers to wrap wires where needed.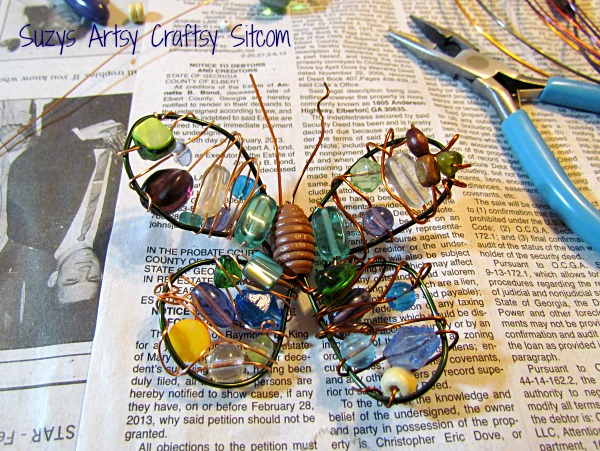 Such a beautiful selection of beads!  This little butterfly will be beautiful on the fridge!
Finish by wrapping the antennas around a paintbrush handle or small dowel to create the twists, and then glue a small magnet onto the back with hot glue.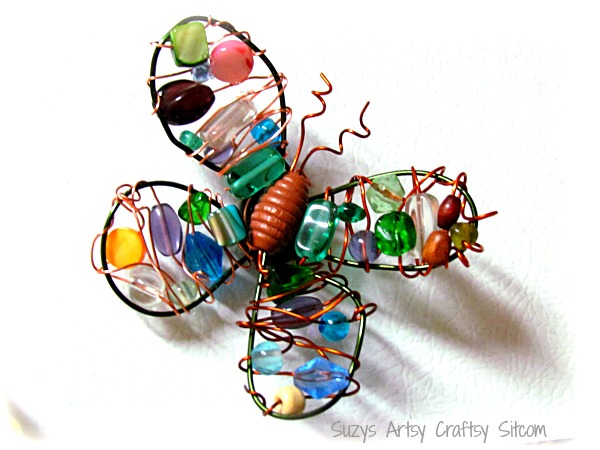 And there you have it!  A beautiful butterfly magnet!
Want a chance to win your own Wire and Bead Kit from Artterro?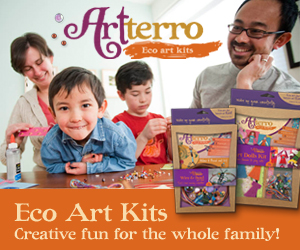 I'm all about easy entry contests!  Simply go visit Artterro and leave a comment below as to what kit you love the most!  For an extra entry, check out their Facebook page!  It's as simple as that!  The giveaway ends at midnight on Monday, January 6, 2014.