Have a few burnt out lightbulbs hanging around?  Did you know that you can make some beautiful sun catchers with them?  Obviously nothing gets thrown away in my house if it is possible to paint it!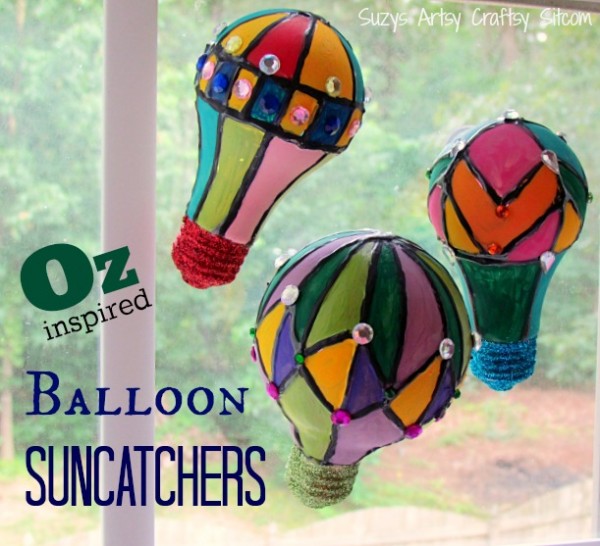 For this project I used:
3 burnt out light bulbs
black fabric puff paint
acrylic paints
glitter
stick on jewels
glass glue
mini suction cups
 I collect various recycled objects for future craft projects, so I did have a small stash of burnt out lightbulbs available.  I chose three of them, and pulled out my black fabric puff paint.  (I used metallic, but any black will work).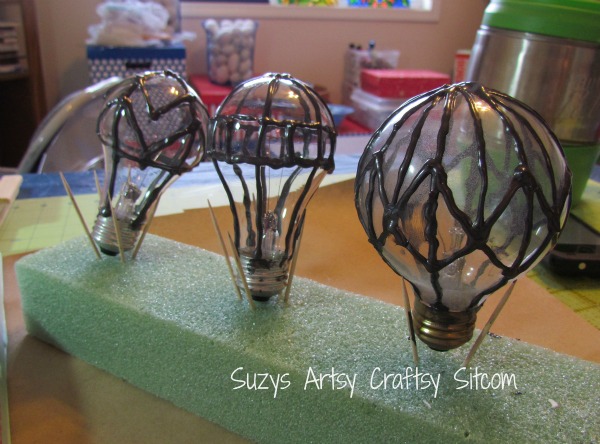 Hold the bulbs at their bases, and draw basic designs on the bulbs with the puff paint.  Be sure to create a stand to allow them to dry ahead of time.  I used a piece of styrofoam and some toothpicks.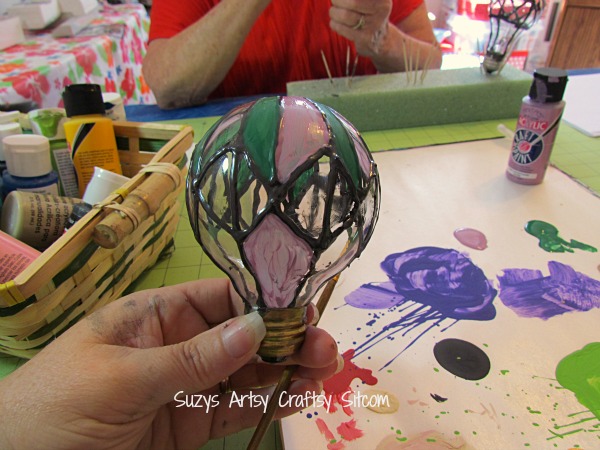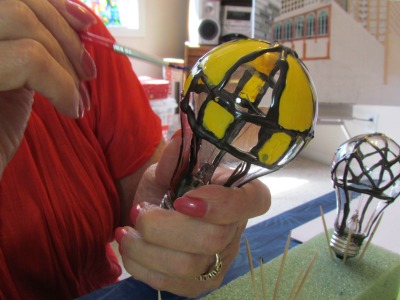 Use bright colored acrylic paints to paint in the sections of color on the light bulbs.  It will take several coats of acrylic paint.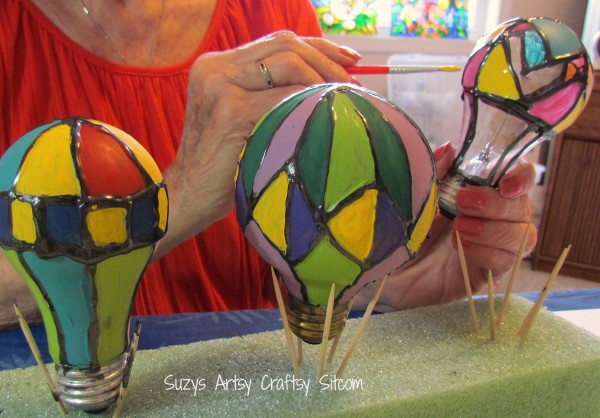 Allow the balloons to dry between coats.  When all color is on, touch up the black lines with a bit of black acrylic paint.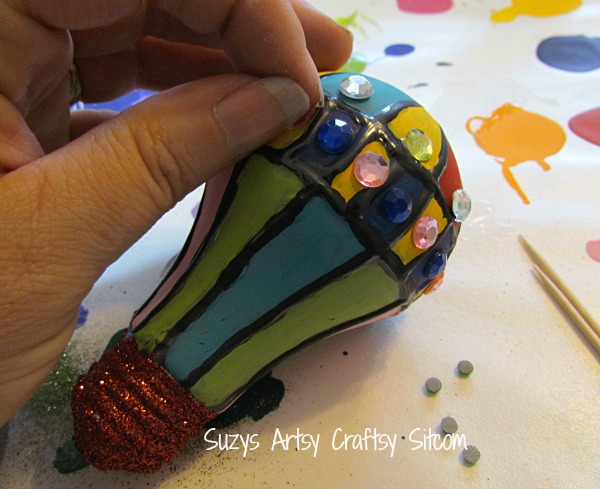 Paint white glue onto the base of the bulb and sprinkle with colored glitter.  Use stick on jewels to add more bling.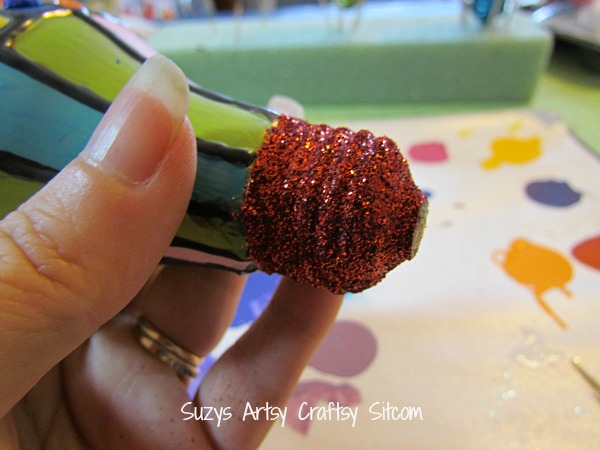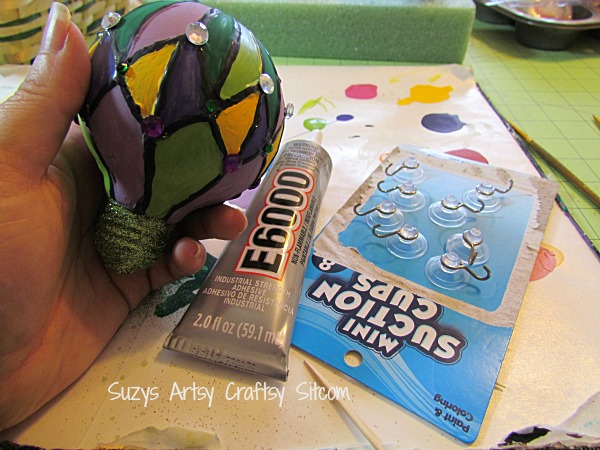 Take the metal hook off of the mini suction cups and use glass glue to glue it onto the back of your balloons.  Be sure to use glass glue and not hot glue.  (Hot glue will let go in the heat of the window).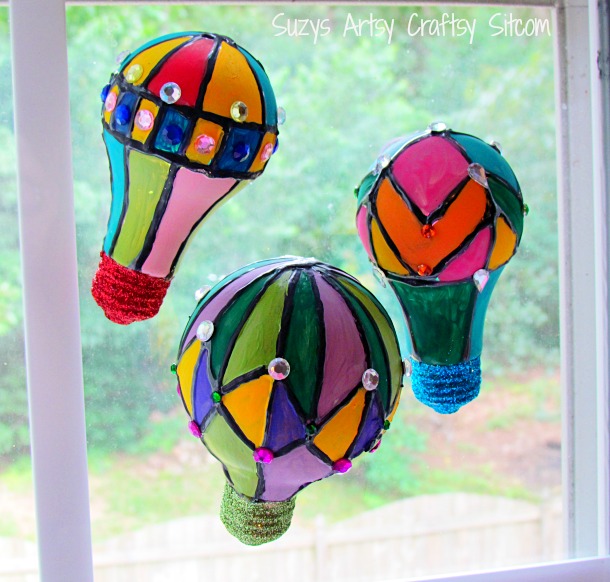 And there you have it.  Beautiful Hot Air Balloon Suncatchers!
Are you new to the Sitcom? Be sure to check out my Frequently Asked Questions Page!
For more tutorials for all ages, be sure to check out my Tutorial page!