This is day two of Watermelon Week!  I challenged 14 other creative bloggers to come up with watermelon themed craft projects or recipes.  And they totally came through.  I will be featuring three projects each day for the whole week!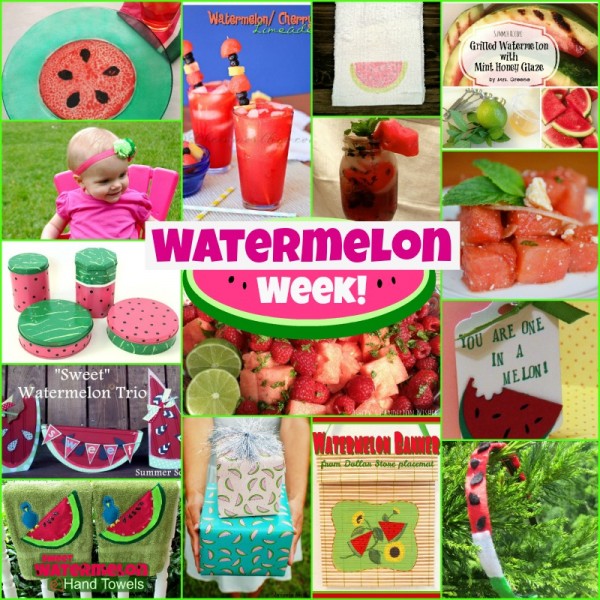 Be sure go check the projects and recipes from yesterday.  We had watermelon canisters, watermelon salad, and watermelon plates!  Every single project this week is fabulous!
Katie from The Crafty Blog Stalker, came up with this cute watermelon treat bag.  Perfect for a summer birthday party!  In fact, if you check around the web, you can find all kinds of watermelon themed parties.  For the tutorial for this project, be sure to check out The Crafty Blog Stalker.
Amanda from Dreamsicle Sisters, used ink effects to create this cute watermelon dish towel!  This is a unique technique and definitely worth the visit!  You can find the full tutorial at Dreamsicle Sisters!
How about Watermelon Feta Salad?  AMAZING!  Debbie from One Little Project is a great cook, so be sure to check out this yummy recipe.  You can find it at One Little Project.
Be sure to stay tuned this week to see some more amazing creations from that summery fruit, the Watermelon!