Scoop out the orange from the inside using a spoon.  Now you are ready to make your face!
These suckers are so much easier to carve than a silly pumpkin.  (Notice that all my Jack O Lanterns are smiling.  I told you I don't do scary).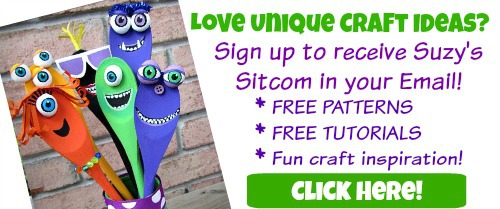 Put about two tablespoons of whole Allspice inside and push a tea light candle into the center of the spices.  (You can also use whole cloves for this and smell the house up like pumpkin pie!)
Put your lid back on top and let it burn.  Soon you will smell the pleasant aroma of spices and orange.  Very neat.
These little votives will last as long as the candle does and you can replace the candle several times before the orange finally gives out.  Mine lasted about three days and then I put the rinds out for the birds to enjoy.
They look great lined up on the window sill and make the house smell so good.
You could also use these little Jack O Lanterns as place settings on a Fall table scape.  Wouldn't that make the table look festive!
Or just line them up on the window and smile!
For more Halloween and Fall Themed Crafts, click here!
Are you new to the Sitcom?  Be sure to check out my Frequently Asked Questions Page!
For over 100 more tutorials and recipes for all ages, be sure to visit my Tutorial Page!