This post brought to you by ALPO® Brand Dog Food. All opinions are 100% mine.
Atlanta has been in the weather news twice in the past month due to unseasonably cold, snowy weather. As southerners, we tend to over-react to that four letter word: snow. Simply because there are large numbers of us than cannot drive in it and a lack of the proper equipment to make the roads passable when we do have snow.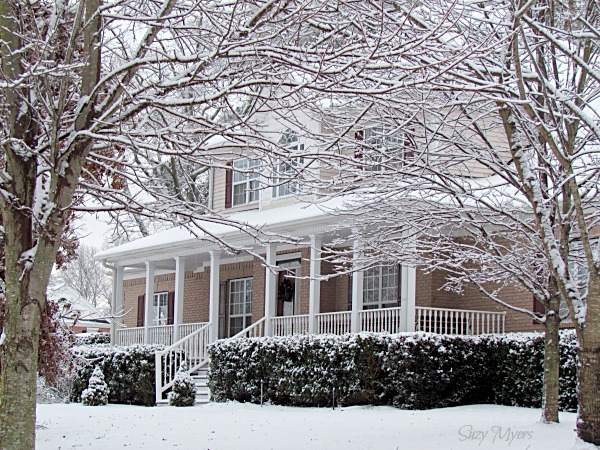 This week, the weathermen predicted gloom and doom. We would have the storm of the century! Ice as thick as three to five inches would cause massive power outages, trees would be toppled, roads would be impassible. Be prepared to be without power or heat for weeks! It would be CATASTROPHIC!
And we panicked as southerners do and emptied the stores of all bread and milk and anything that wasn't nailed down. We waited in long lines at 6:00 AM for Home Depot to open so that we could race through the aisles and empty them of all generators and rock salt. We emptied the gas stations of their supplies of gasoline. We freaked out at the first snowflake, shut down all schools and closed the offices for business for two full days.
And we did have snow and ice, and we did have some power outages, but nothing that would be my definition of CATASTROPHIC. The weather reporters in their attempt to justify the term spent their time in the heavier snowed on areas of the state where they stood bundled against the cold with the wind blowing their hair, measuring the depth of the snow on the hoods of unsuspecting vehicles. The wind could take down power lines at any moment! Just look at that piece of paper over there! It wasn't there a minute ago!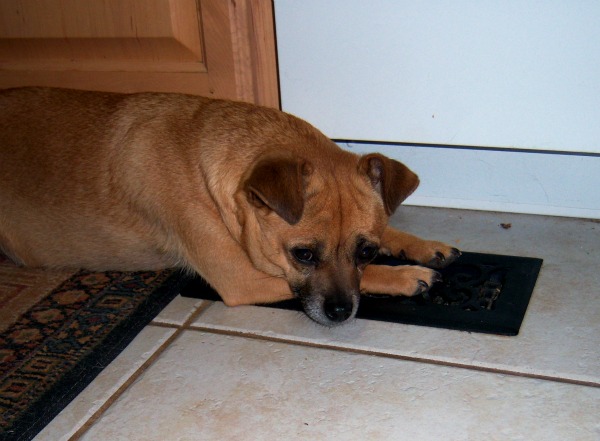 I don't call it catastrophic, but the dogs disagree. Ralph wouldn't go out in the snow unless he was carried, and Faith spent the entire two days sitting on top of the heat register. My dogs were born and raised in the south and catastrophic means cold white stuff on their toes and way too chilly potty breaks.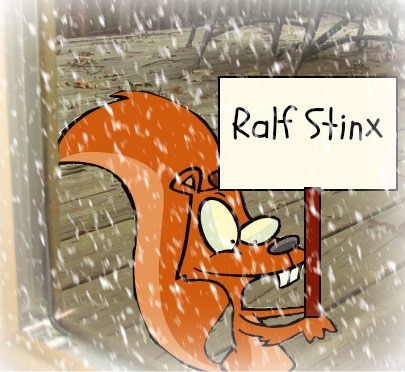 Ralph even ignored his nemesis the squirrel who was doing his darned best to get Ralph to come outside and play!
Both dogs spent the entire afternoon feeling sorry for themselves as they bundled up in their Envelope Bed.
So how do I get them to snap out of their little cold pity party?  Well how about a nice meal?  I recently discovered ALPO's variety dog food.  It brings a bit of excitement to their meal time, and the dogs love it!  All I've got to do is head towards the pantry, and all of a sudden life is warm and livable again!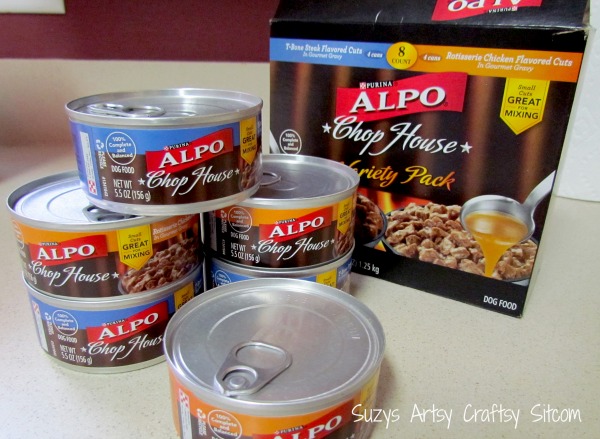 And check out the cute little cans!  These 5.5 oz cans are the perfect size for small dogs.  I like to use one can between the two dogs, mixing it with their dry food.  ALPO® Chop House 5.5 oz offers unique flavors for your dog, such as T-Bone Steak Flavored Cuts, Tender Cuts With Lamb, Filet Mignon Flavor, and Rotisserie Chicken Flavored Cuts.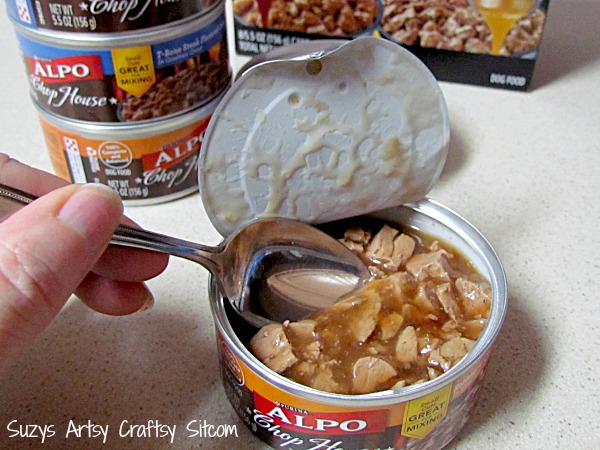 ALPO® wet dog food is 100% complete and balanced and has quality ingredients like healthy protein sources, wholesome grains and accents of vegetables, which contribute to form a complete and balanced diet for each life stage. It helps support a happy, healthy life, a shiny coat, strong bones and teeth and a mealtime tail that just can't stop wagging.
The folks at ALPO® say a healthy dog is a happy dog.  I have to agree.
And as for my southern sun-loving dogs, a warm toasty dog is even happier.  Just saying.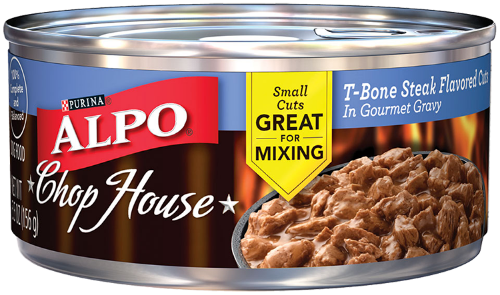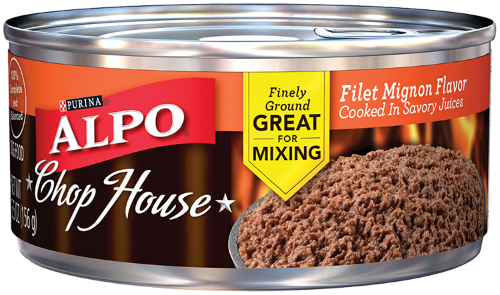 Be sure to visit ALPO® on Instagram. and ALPO's Facebook Page for lots more info!