These books were provided free in exchange for a review.  All opinions are my own.
Every now and then, I am sent some craft books to look over.  This week, I want to talk about two books that are fun and unique: Itty Bitty Crocheted Critters by Erin Clark, and Dollar Origami by Michael LaFosse.  Two totally different crafts, but each is so original that I wanted to share them with you!
If you saw my craft book collection, you would totally laugh.  I have more craft books and vintage magazines than anyone else I know.  It's an obsession!  So when these two books showed up in the mail, I got the usual look from the hubby.  Again?  Ha!
But in my opinion, you can never have too much inspiration.  And these two books take two subjects that are common such as crochet and origami, and take them into whole new directions.  Come see!
Itty Bitty Crocheted Critters teaches the art of miniature crochet.  Written by Erin Clark, this book features sweet mini animals all created with crochet cotton and a tiny tiny crochet hook!  These mini amigurimi animals include a camel, alligator, sloth, flamingo, duck, pig, narwhal, and many more!
For those that have never attempted miniature crochet, Erin goes back to the basics and shows you how to go about creating these sweet little animals.
Each animal includes detailed step by step instructions and lots and lots of photos!  Perfect for someone like me who likes to "see" how something is made.
Here is one of my favorites!  Al E. Gator!  See how tiny!
Granted, tiny crochet is not for everyone.  You need a ton of patience and really good eyesight!  But the rewards are worth the effort.  These cute little crocheted animals make great collectors items and look great in miniature scenes or just as a cute decoration.  Or how about a unique hair barrette?  You know, I'm always thinking…
If you are curious about this unique craft, you can find Itty Bitty Crocheted Critters by Erin Clark on Amazon:  Itty Bitty Crocheted Critters: Amigurumi with Attitude!
So how about creating a work of art from a dollar bill?  In Michael LaFosse's Dollar Origami, you will find twenty amazing creations made from dollar bills!  This is origami in a whole new form.  Michael LaFosse is a world-renowned origami artist and he is a great teacher too!
Michael includes easy to follow step by step instructions with tons of great diagrams.  Again, I love to be able to "see" the steps!  Origami doesn't come easy to me, and this book was very easy to follow along.  Notice the spiral binding?  Love that!  The book sits flat and open for you while you are working!
Love the numbered and detailed illustrations!  But if you are still having issues, this book even includes a DVD with more than three hours of lessons, including full details on each project in the book!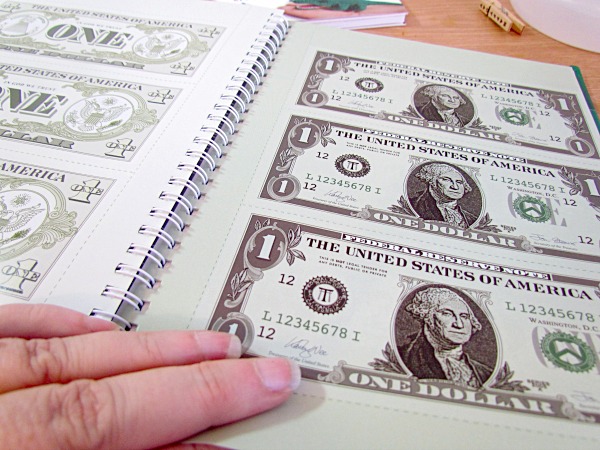 Oh, and how about 48 practice "dollar bills"?  Ha!  LOVE this!
Instructions are included for so many unusual looking paper folds.  What a perfect way to give gifts of cash!
 And wouldn't this be a perfect way to give a little cash gift on Easter?  I can see these sweet little folded bunnies in the kids' Easter baskets!
Want to check out the book?  You can find Michael LaFosse's Dollar Origami on Amazon here: LaFosse & Alexander's Dollar Origami: Convert Your Ordinary Cash into Extraordinary Art! [Full-Color Book & Instructional DVD]
Two very cool craft books!

This post contains affiliate links to Amazon.com.  
Want to try your hand at quilting?  My newest quilt Pattern- Batiks Gone Wild!  A great gift!
Are you new to the Sitcom?  Be sure to check out my Frequently Asked Questions Page!
For over 150 crafty tutorials for all ages, visit my Tutorial Page!