Need a quick and unique gift idea?  Create easy DIY Decorative Soaps using dollar store soaps, fabric, and scrapbook paper!  This project is so simple even the kids can do it!
Don't you hate it when your Mom's birthday sneaks up on you and you have nothing unique to present to her other than the obligatory card?  Well, this year I'm on top of the game. Decorative soaps make a great gift, look pretty in the bathroom, and you can make these any theme you like!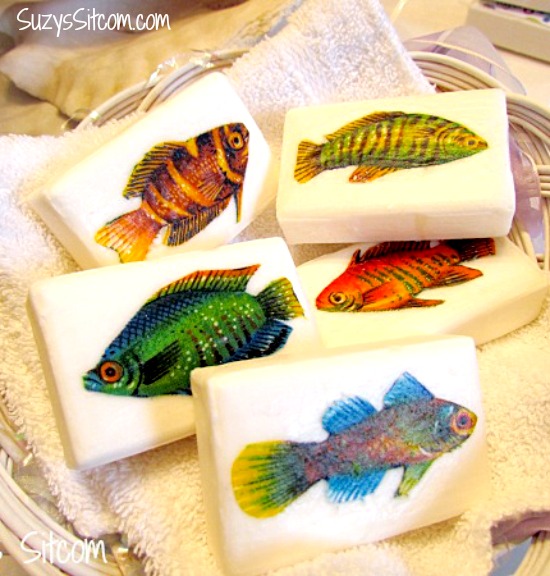 LOVE these fish soaps!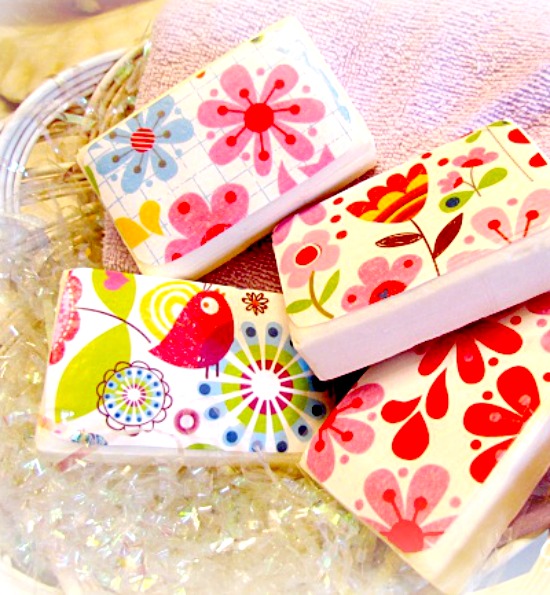 Or maybe these great flower power soaps!  I can't decide!  Want to know how to make them?  Well, I totally have your back…
For this project I used:
Dollar store soaps
Colorful fabric
Colorful scrapbook paper
Mod Podge (Matte)
The Dollar store always has a great selection of soaps.  You could grab any color and nearly any shape.  For this project, I opted to go with the white plain soaps.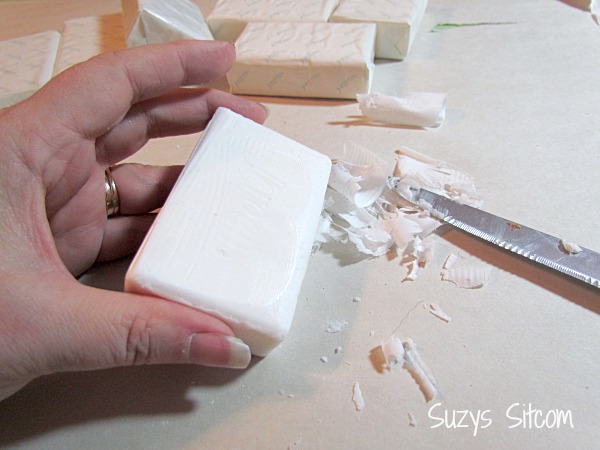 My soaps had the name brand embedded in both sides.  I used a knife to scrape off the name brand so that my fabric would lie flat.  (This is an optional step).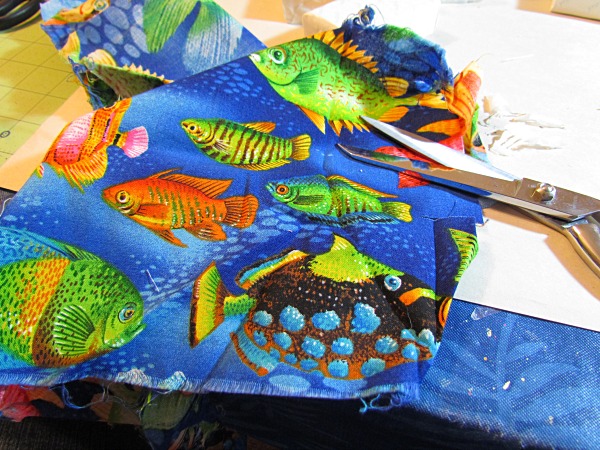 Then I dug in my fabric closet for some bright fabric.  Loved the fish!  Unfortunately, most of them were too big for my soaps, but I did find a few that would work.  Again- this is limited only to your imagination.  Imagine the themes you could come up with!

 I carefully trimmed the fish, painted the back side with Mod Podge and positioned them onto the soaps.
Coat the top with Mod Podge.  I found that several layers of Mod Podge were needed to make a smooth finish  Allow the Mod Podge to dry in between coats.
The soaps covered in scrapbook paper are even easier!  Simply trim the paper to fit on top of the soap with no overlaps.  Paint the back of the paper with Mod Podge and position onto the soaps, then coat the whole top of the soap in several layers of Mod Podge.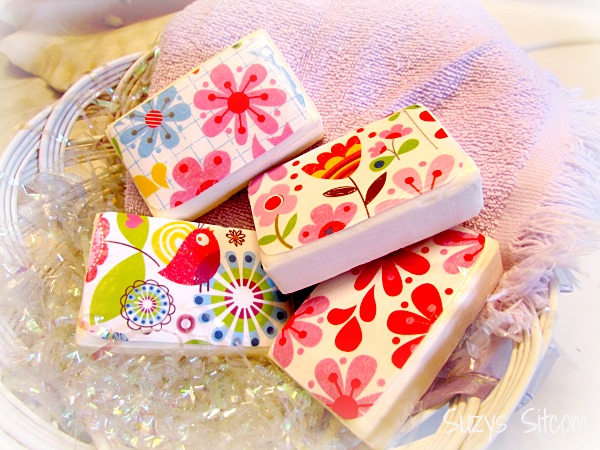 Since only the top of the soaps are coated in Mod Podge, they can definitely be used.  But then again, they are too pretty to use!
Want more fun soap projects?
How to make Conversation Hearts Soaps
How to make Fall Leaf Soaps
How to make Snowflake Soaps
Are you new to the Sitcom?  Be sure to check out my Frequently Asked Questions Page!
For over 150 crafty tutorials for all ages, visit my Tutorial Page!