This shop has been compensated by Collective Bias, Inc. and its advertiser. All opinions are mine alone. #SimplyHealthy#CollectiveBias
My dogs are spoiled.  I admit it.  Right now Sam's Club has a great selection of pet gifts and I took advantage of it.  They are now stocked up on balls and stuffed squeaky things.  Of course, they cannot have them until Christmas, so I figured that I should make them some personalized Christmas stockings to put them in.  I purchased a couple of stockings from the dollar store and personalized them with my own pattern, and I'd love to share it with you!
I was reading a fun article on the Healthy Living Made Simple online magazine on pet gifts.  Seems I'm not the only one that spoils my pets!
They offered these tips when giving your pet gifts:
Give your pet unbreakable gifts.
Only wrap toys.
Wrap your pet's gifts loosely so they're easier for him to open.
Keep dogs on a leash while children are opening gifts in case they can't help themselves from helping.
Well, I have a few more to offer!
Do not give your dog stuffed toys unless you enjoy picking up said stuffing.  Faith considers it her main task in life to de-stuff anything that has stuffing.
Do not give your easily freaked out dog a toy that moves on it's own.  Ralph is still under the coffee table.  Ha!
Do not give your dogs more toys than you give your kids.  (It just doesn't look right)
So, do you want to know how to make the Christmas stockings?
For this project you will need:
2 dollar store stockings
Felt in coordinating colors
Fusible web
Dog Christmas Stocking Pattern1
Sewing machine
Seam ripper
Black fabric puff paint
Begin by dis-assembling the stockings.  You would be able to take out the side seams with a seam ripper.
Here the red stocking is opened up so that it is easier to work with.
Trace your pattern pieces onto to smooth side of your fusible web.  In this pattern, the tail piece will need to be reversed.  In order to do that, cut out the tail piece pattern, flip it over and trace it onto the smooth side of the fusible web.
Cut out your individual pattern pieces from the fusible web.  Choose the colors that you would like for each piece, and iron the pieces onto the felt with the rough side down.  (IMPORTANT- be sure the smooth side is up and rough side is down.  The rough side is adhesive which will stick to your fabric.  You do now want it sticking to your iron).
Cut out all your pieces, then trip them all along the line of the pattern.
Once they are all trimmed, you can peel off the fusible webbing, which will leave a layer of adhesive on the back side of your fabric.
Now place everything how you would like it on your stocking.  Then using an iron at cotton setting, iron all of the pieces into place.  (Felt is a thick fabric, so you may need to leave the iron in place for a few moments to get the adhesive to adhere).
Now use a small zig zag stitch to stitch along all the outlines.  This will keep the fabric permanently in place.  And it looks pretty cool too!
Once the felt fabric was all sewn in place, I sewed on a bit of ric-rac at the top, and then sewed the stocking back together- with right sides of fabric together.  Turn it, and you have a cute stocking!  Now let's personalize it!
I hot glued a bow to each of them.
I then used the puff paint to add in the eyes and their names.
Now the doggies have their own personalized stockings!
I love shopping at Sam's Club and being a member because I never know what I'm going to find there. Lots of pet-related products and gifts I can purchase in large quantities at a great price, to make gift-giving easier.  So, last trip there, I found these "Groovy Fun packs"! This is what is going into their stockings this year, along with some fun treats.
Oh, and be sure to check out the Sam's Club Healthy Living Made Simple app while you are at it!  This fun app is only available on iPhone/iPads.  It ensures valuable tips and resources are always within reach. You can access the bimonthly magazine containing family wellness, fitness and diet information, plus, stay up-to-date with health-related events at your local club!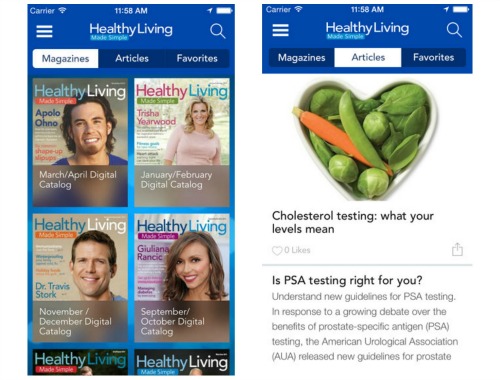 ◆ Bookmark your favorite content
◆ View exclusive interactive digital features
◆ Search for topics relevant to you
◆ Provide feedback on content you like or would like to see in the future
◆ Locate a Sam's Club near you
◆ View health screenings scheduled for your club
◆ Preview immunizations available at your club location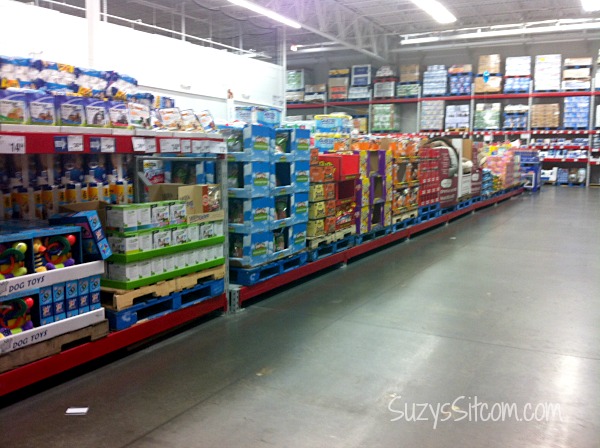 There is so much variety at Sam's Club to choose from when it comes to your pet!
I will have fun filling their new stockings!
Download your free doggy pattern and make your dogs something fun!

Are you new to the Sitcom?  Be sure to check out my Frequently Asked Questions Page!
For over 200 crafty tutorials for all ages, visit my Tutorial Page!