This post was sponsored by Verified Codes.  All opinions, and my new projects are my own!
One look at my tutorial pages and you will know right off the bat that I am a crazy craft lady.  With the upcoming move into our RV, I've got totally got campers on my mind.  I've already made a set of Camper Pot Holders along with a free pattern a few weeks ago and then moved onto my latest project, Camper Ornaments!  And because I'm always looking for a bargain where craft supplies are concerned, I used Verified Codes– a fun coupon site that makes it possible for me to create on a budget.
Yep, I definitely have campers on the brain!  Colorful, polka dotty, vintage campers…
In order to make these ornaments, I needed a large supply of polymer clay.  But have you ever priced that?  A nice big batch of polymer clay can set you back as much as $25!  The cheapskate in me balks at that.  Makes me have a small panic attack when I reach for my purse every time.  But polymer clay is so easy to work with and is so durable.  Sometimes I just have to come off the wallet and take the hit.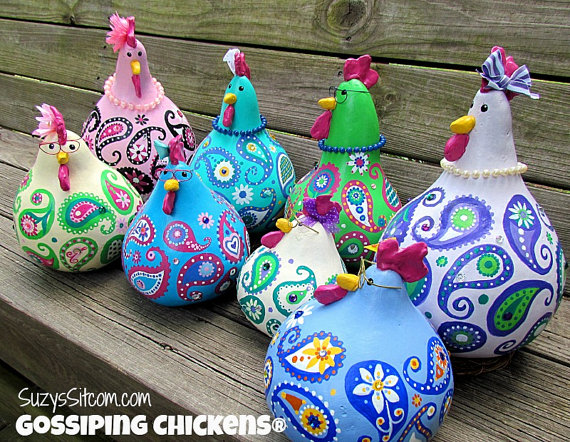 My Gossiping Paisley Chickens have polymer clay beaks, wattles and combs.  They are the most popular item in my shop.  Having a supply of polymer clay is important in more ways than one.  So what to do?
Fortunately, I recently discovered Verified Codes.  This website features coupons and deals for over 25,000 online retailers and is the home of 50%+ off Coupons and Deals.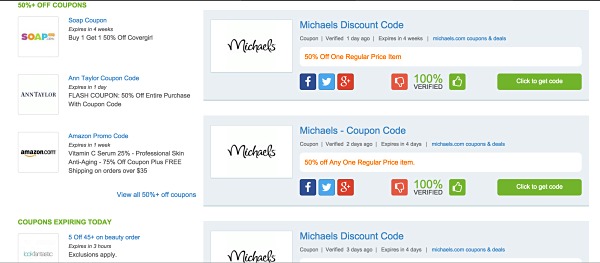 I typed in my local craft store and Verified Codes was able to supply me with some great discounts!  Simply click to get your coupon code!  How easy is that?
Unlike other coupon sites, they verify all coupons before they go live and as soon as they expire, they're instantly removed.  They have a convenient sidebar that lists coupons with the biggest savings along with soon-to-expire coupons and deals.  And you can even sign up for a daily email that lists new 50%+ off coupons and deals for the web's top retailers.
I was able to stock up on polymer clay for half the price!  Which sure helps out when I want to create.  And my little campers were calling my name…
Each camper has it's own personality.
And I even personalized one for us!
If you want to check out my latest batch of camper ornaments and Gossiping Paisley Chickens, be sure to see my Etsy shop.
Oh, and visit Verified Codes while you are at it.  There are coupons there for most anything you might need!  I bet you find something there for your next shopping trip. For even more convenient coupon alerts, follow Verified Codes on Twitter!