I'm so excited to finally release my quilt pattern called Sonoran Trail!  This was released as a Sew Along in 2018.  The pattern is now available in my shop!
Sonoran Trail was created with southwestern influences, as I have spent the better part of the past few years exploring the beautiful vistas of Arizona.  Sonoran Trail takes from all those experiences.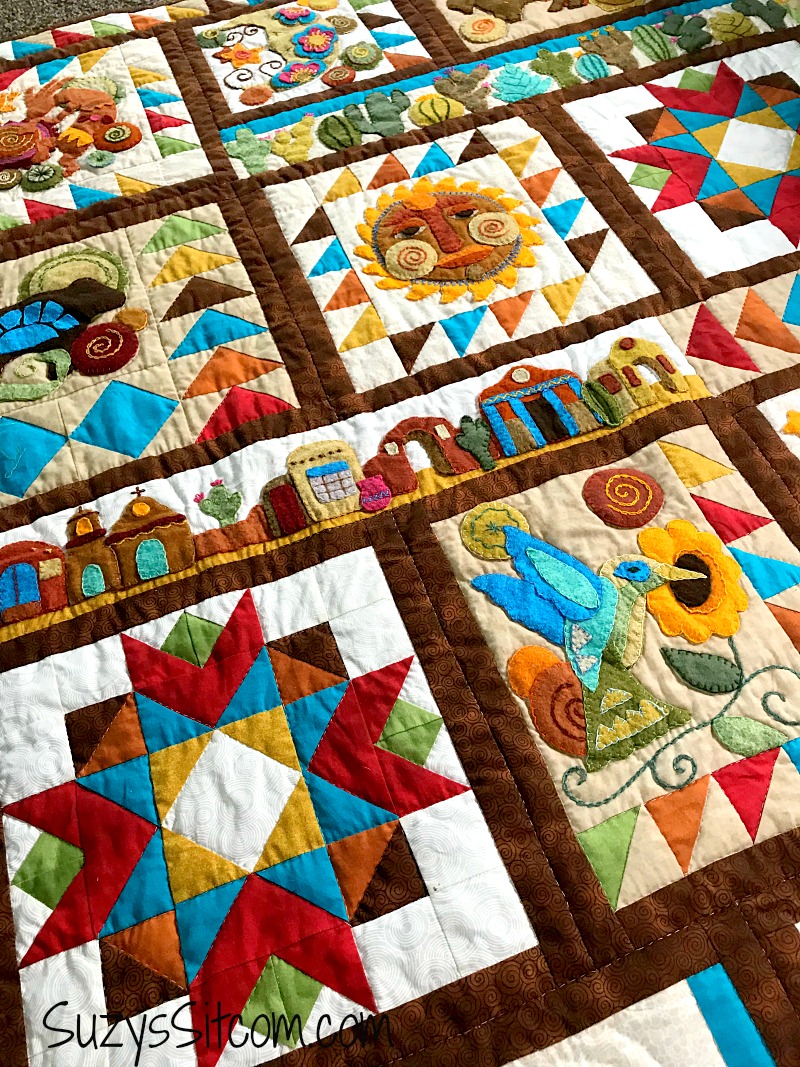 I also wanted to experiment with wool blend felt applique and embroidery.  Of course you can do traditional applique instead using the templates for this quilt, or go with the wool blend felt appliqued on 100% cotton.  The choice is yours!  This pattern has a mix of everything.  With so many details, it is sure to be an heirloom quilt that you can cherish!
Or join us on the Suzy's Quilters and Crafters Facebook group to see some of the wonderful quilts made from this pattern!
The full pattern is available for purchase here!
Fabric Requirements
Applique
The applique and color choices in my quilt top are based off of the Wool Blend 21 Piece Fall Collection Pack from Over the River Felt.  For Sonoran Trails, I used the (21 piece pack with 12″ x 12″ wool blend felt), and also:
–1 ea. 12″ x 18″ sheet of Leapin Lizard wool blend felt (OvertheRiverFelt.com)
–1 ea. 12″ x 18″ sheet of Blue Magic wool blend felt (OvertheRiverFelt.com)
Here is a short video from Over the River Felt that shows how to prewash your felt before starting the project.  This will help prevent shrinkage and color bleeding.
Fabric Requirements
Inspired by the color selection in the Fall Collection pack from Over the River Felt, I chose six bright colors and three background colors of 100% cotton fabric.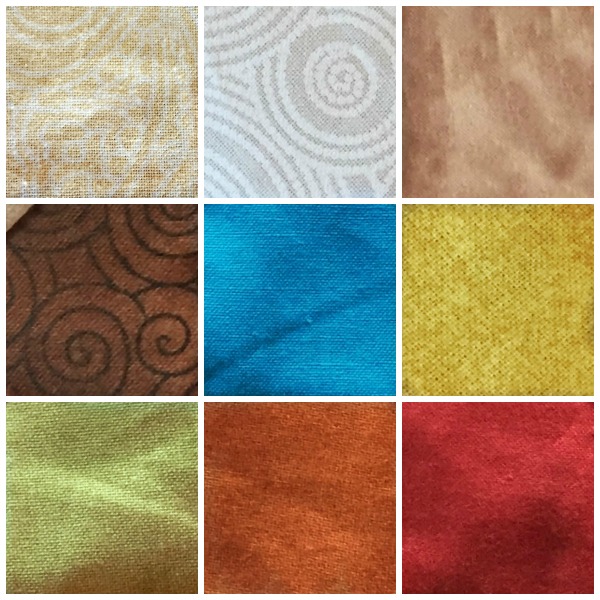 For more info on amounts of fabric needed and some beginning tips on how each block is created, be sure to click on the link below! Sonoran Trail Pattern Fabric Requirements
Ready to start a beautiful heirloom quilt?
Create something amazing and be sure to share it with us!  I'd love to see what you come up with!
For over 200 crafty tutorials for all ages, visit my Tutorial Page!