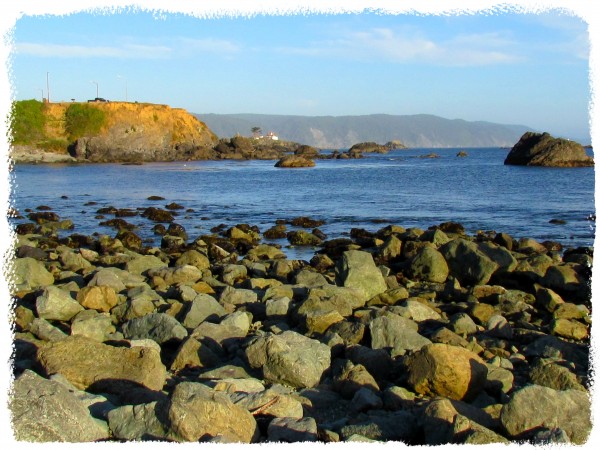 After the airplane issue, our trip dramatically improved.  We spent three days in San Francisco, did the tourist thing, and had beautiful weather.  We planned then to spend three days driving up the coast and then a few days in Seattle before we had to fly back home.
The drive up the coast was beautiful.  If you have never seen the Pacific Ocean and the cliffs of northern California, it is well worth the visit.  The rocks are amazing, there is plenty of wildlife- seals, starfish, sea birds, and elk. And according to multiple signs along the road- even Big Foot lives there!  We never ran across him, but I'm sure he would smell better than that
lady on the plane..
.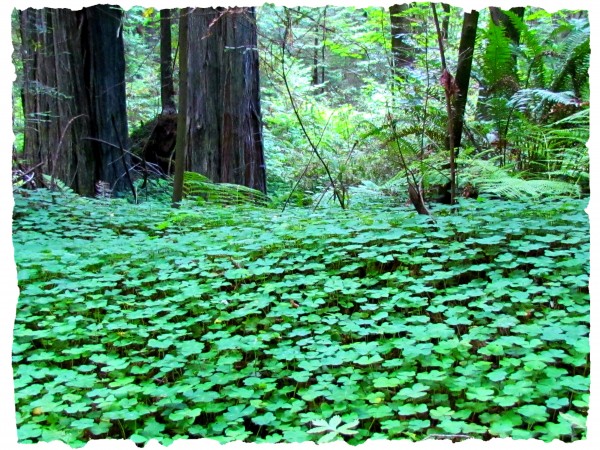 Our plan was to stop when we felt like stopping and stay overnight where we ended up.  We didn't realize that the roads in Northern California would have so many hairpin turns that it was impossible to do over 35 miles per hour for quite a bit of the journey.  It was also surprisingly remote there.  Not a soul for miles and absolutely no phone signal. That and the fact we discovered the rental car had no spare.  But, adventure was what we wanted, so on we went!
After ten hours of driving, we only made it about 150 miles up the coast.  The sun was starting to go down and we really needed to find a place to stay overnight.  At this point, the road had taken us inland a bit and we were smack in the middle of huge redwood forests.  Beautiful, but really, we needed a hotel!  We pulled out the map and located a few small towns coming up.  Unfortunately each of those towns consisted of just a few buildings and not much else.  We were starting to get worried.
At one point, we began discussing the fact that the car seats would lay back, and I did have a stash of protein bars in my suitcase that we could share for dinner.  And hopefully, Big Foot didn't have a thing for protein bars, because I really didn't want to share.
Fortunately, about that time, we came upon a small town with a motel.  It was also a motel with a big yellow school bus parked in front of the building.  It was missing it's tires and had "Make Love Not War", "Flower Power", peace signs, and other graffiti painted all over it.  I bravely walked into the front office and got a room for the night from the 50 year old hippie behind the counter.  Judging?  No, not really.  Between the dreadlocks, the psychedelic shirt, and the joint that he had burning in an ashtray beside him, I kinda deduced he might have been an attendee of Woodstock in his younger years.  I also deduced that the school bus parked out front was his house. I'm pretty quick that way.
He asked for cash only and handed me a key to the room.  My husband and I checked under the beds for dead people (it's a habit), and made sure the bathroom seemed clean and then headed out to find dinner.  The town made us uneasy and folks there seemed just as uneasy about us.  We ate at a small diner across the street that asked for cash only, and then went back to our room where we pushed the desk and chairs up against the locked door, and went to sleep.  What?  Protection against vagrants and Big Foot, of course!
The next day, the sun came up and the little town didn't seem so scary.  We laughed at our uneasiness and then headed north.
Back to the coast that day, and ended up in the town of Eureka where we got into a conversation with a craft shop owner there. We mentioned where we had stayed the night before and the shop owner laughed.  Apparently, we had stayed right in the middle of an area well known for the growing and packaging of marijuana.  He said that it could be dangerous if you went hiking and went off the trails.  End up in a marijuana field and you take your life in your hands.
Nice.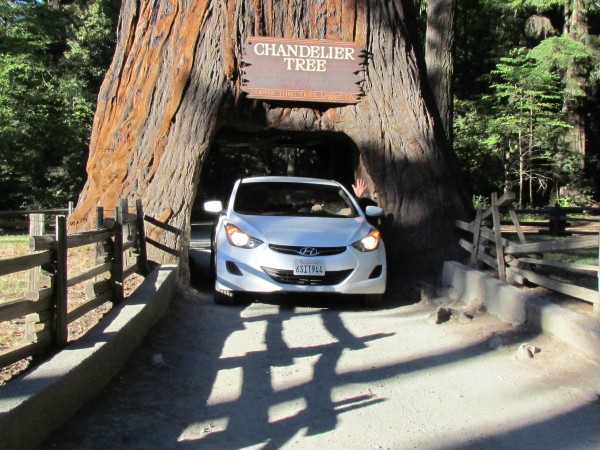 That explains the cash only deal.  They were trying to stay off the grid. The shop owner said that they have sirens in the town that they set off to warn the growers when the Feds come to town. Now that would have been exciting!
We were out for adventure, after all.  Hippies, marijuana fields, police raids…all we needed now was a run-in with Big Foot!  I saved a protein bar just in case.