This post is part of a social shopper marketing insight campaign with Pollinate Media Group® and All You, but all my opinions are my own. #lifeforless #pmedia http://cmp.ly/3/8vNxcO
Have you ever read All You magazine?  I had the opportunity to pick one up at my local Winn Dixie grocery store, and I have to tell you that not only did it contain tons of coupons and lots of great advice, but it inspired me to create some beautiful wall art for just pennies!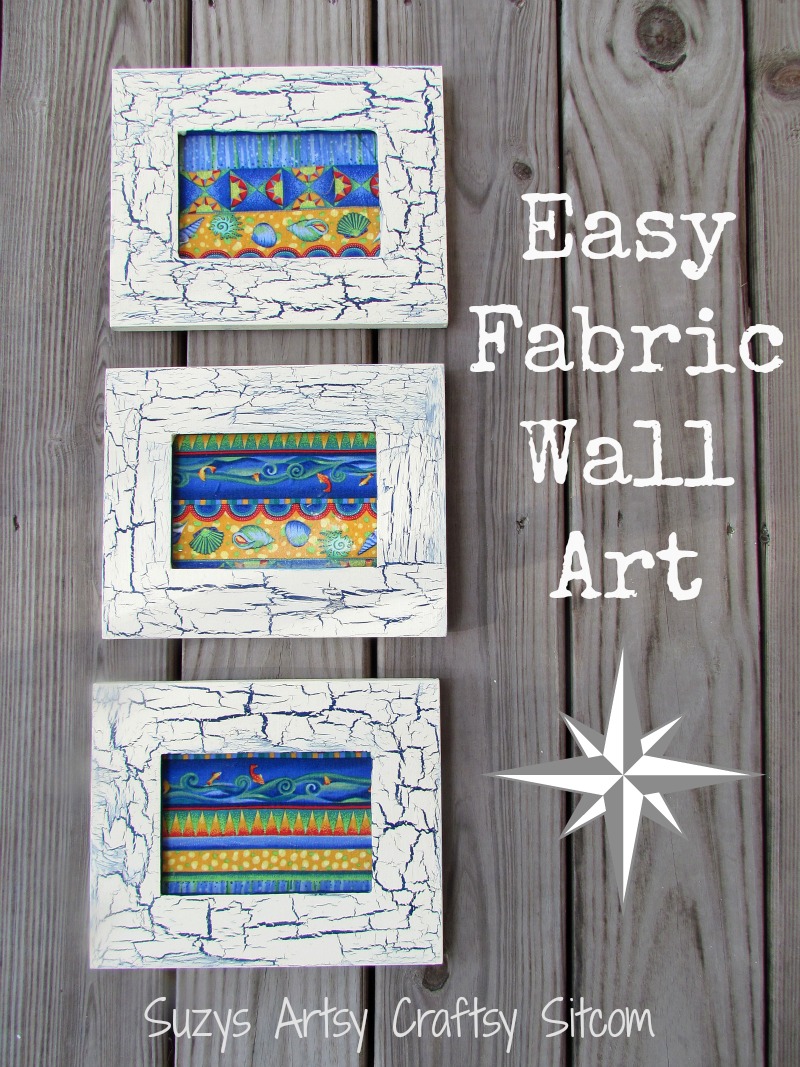 Pretty cool, right?  But let's first talk about the July issue of All You magazine.  Because this wall art is not the only inspiration from that magazine.  I purchased it at my local Winn Dixie while waiting in line to pay for my groceries.  Believe it or not, this magazine was only $2.99!  The $30.35 worth of coupons inside more than made up for that!
But it doesn't just offer coupons!  There are tons of fabulous recipes, articles on how to get out of debt, how to kick start your metabolism, some great diet tips, exercise tips, organization tips and even some great crafty ideas!  My kind of magazine!  It is 125 pages of great info and fabulous photos!
I can see that this will be a regular purchase of mine.  Heck, the recipes look so good, I just might start cooking!  Miracles do happen…
The article that inspired my fabric wall art was titled, "I want the look of framed art, but can't spend a lot".  Of course that is totally up my alley, as I specialize in creating art from inexpensive items.  In the article, they show several great examples of how to create very inexpensively.  Which inspired me to come up with this project!
For this project I used:
3 Dollar Store Wooden Frames
Pretty fabric scraps
Mod Podge
Navy Blue Acrylic Paint
Off White Acrylic Paint
White School Glue
 Begin by painting all the frames with the navy blue acrylic paint.  Allow them to dry.
 I went for the nautical look on this project, but any great fabric that makes you smile will work.
 Cut sections of the fabric to fit over your photo backs, with about a 1/4 inch overlap.  Paint the photo back with Mod Podge and lay the fabric over top.  Fold the fabric over the edges and mod podge it to the backside.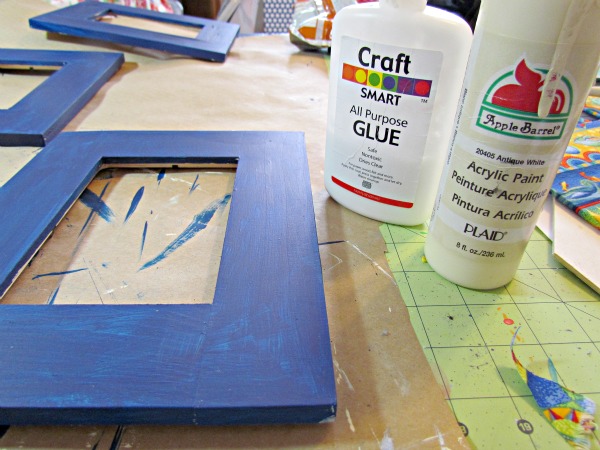 To "crackle finish" the frames, you will need white school glue and off-white acrylic paint.
 Paint a good coating of white school glue onto the frame, covering all surfaces of the blue frame.
 Do not allow the glue to dry before going to the next step.  Apply a good coating of off-white acrylic paint over top of the wet glue.  Allow to dry.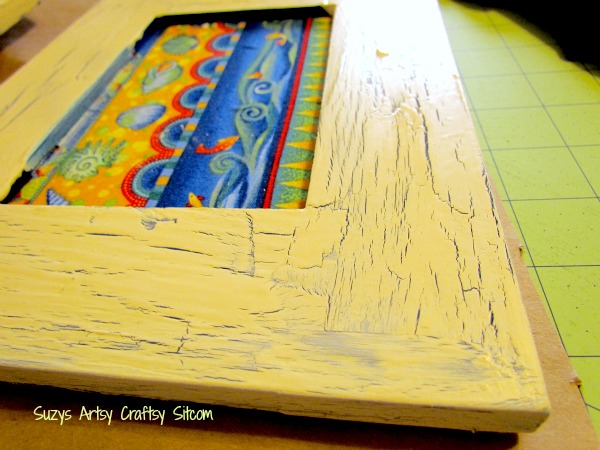 After just a few minutes, you can start to see the crackling effect taking place.  Allow your project to dry overnight.
 This project cost me a total of $3.00!  I love that kind of art!  For more inspiration, be sure to check out the latest issue of All You Magazine!  You can go here to find the store nearest you that sells the magazine, along with a great coupon for a dollar off your magazine purchase!  

—
This was a sponsored post.  All opinions are definitely my own.  Please see my disclosure page for more information.
Are you new to the Sitcom? Be sure to check out my Frequently Asked Questions Page!
And don't forget to "like" the Sitcom facebook page for daily updates!
For more tutorials for all ages, be sure to check out my Tutorial page!