Sometimes the best projects come from items found in the dollar store.  And the best part is that it looks so much more expensive than that!
I love to create art from inexpensive items, and with a few dollar store frames, some fun fabric and my easy technique for creating a crackle finish with supplies that you most likely already have in your home, this project comes to life quickly!
Want to know how?
For this project I used:
(Affiliate links below)
3 Dollar Store wooden frames
Pretty fabric scraps
Mod Podge
Navy Blue Acrylic Paint
Off White Acrylic Paint
White School Glue
 Begin by painting all the frames with the navy blue acrylic paint.  Allow them to dry.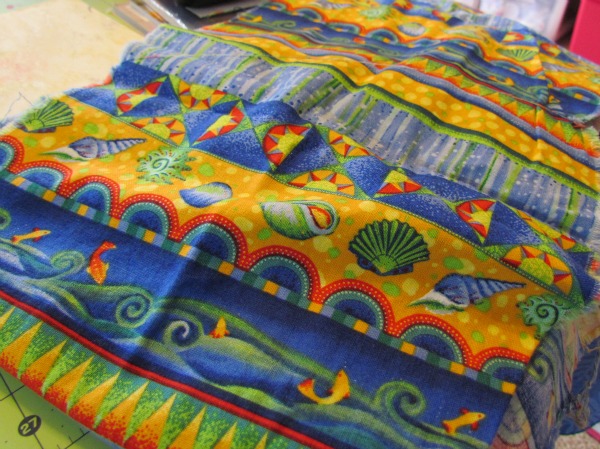 I went for the nautical look on this project, but any great fabric that makes you smile will work.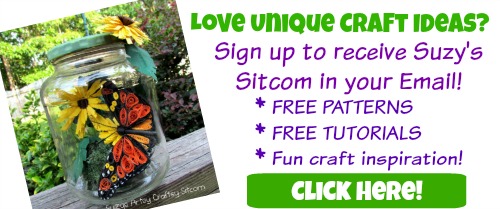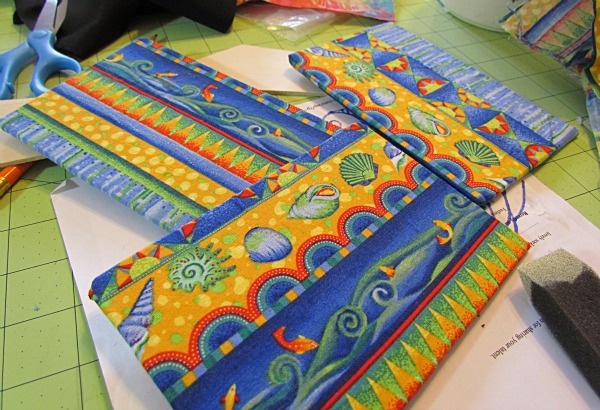 Cut sections of the fabric to fit over your photo backs, with about a 1/4 inch overlap.  Paint the photo back with Mod Podge and lay the fabric over top.  Fold the fabric over the edges and mod podge it to the backside.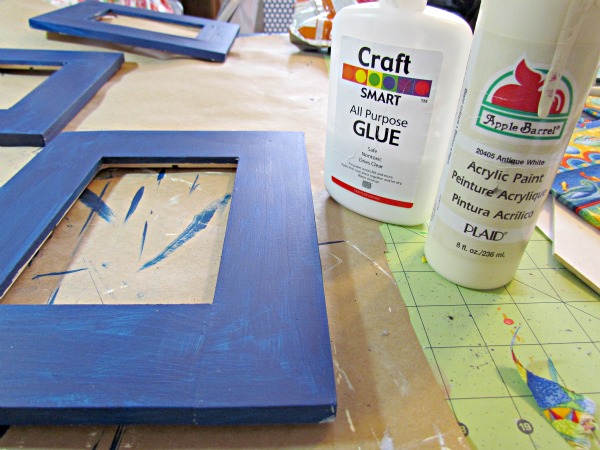 To "crackle finish" the frames, you will need white school glue and off-white acrylic paint.
 Paint a good coating of white school glue onto the frame, covering all surfaces of the blue frame.
 Do not allow the glue to dry before going to the next step.  Apply a good coating of off-white acrylic paint over top of the wet glue.  Allow to dry.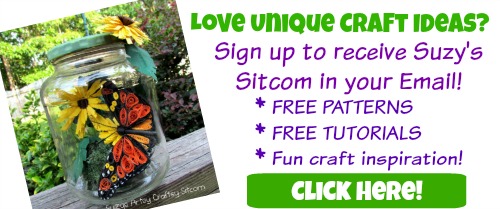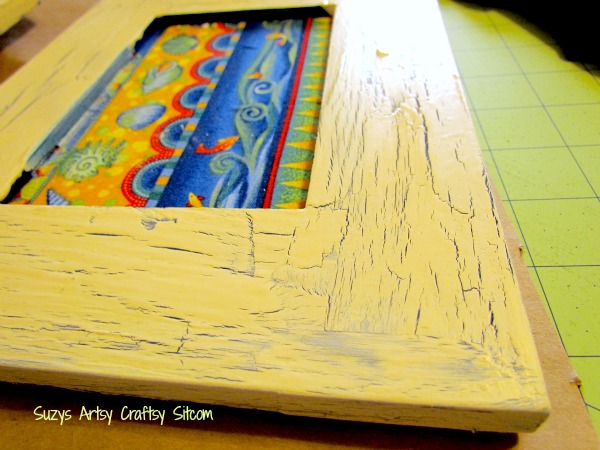 After just a few minutes, you can start to see the crackling effect taking place.  Allow your project to dry overnight.
 This project cost me a total of $3.00!  I love that kind of art!
Are you new to the Sitcom? Be sure to check out my Frequently Asked Questions Page!
For more tutorials for all ages, be sure to check out my Tutorial page!