Introducing my latest quilt pattern design, Batiks Gone Wild!  Earlier this year my friends at Discount Sewing Supply challenged me to create a pattern around their collection of premium quality Indonesian Batiks.  This simple pattern brings out the amazing colors of the batiks and is easy enough for a beginning quilter to tackle!
Like my previous patterns, Summer Jewels and Windmills at Night, this pattern appears complicated, but is actually very simple to put together. A beginning quilter can easily tackle this project, and a more experienced quilter can easily finish this 43″ x 58″ lap quilt in a weekend.
This original pattern is now available in my shop for $3.99! This is an 17 page, fully illustrated tutorial that includes all the instructions you need to complete this beautiful lap quilt and the matching pillow!  Pattern also includes instructions for Full Size, Queen Size and King Size!
Go to my Craftsy Pattern page and order easily from there!  You do not have to be a member of Craftsy to order!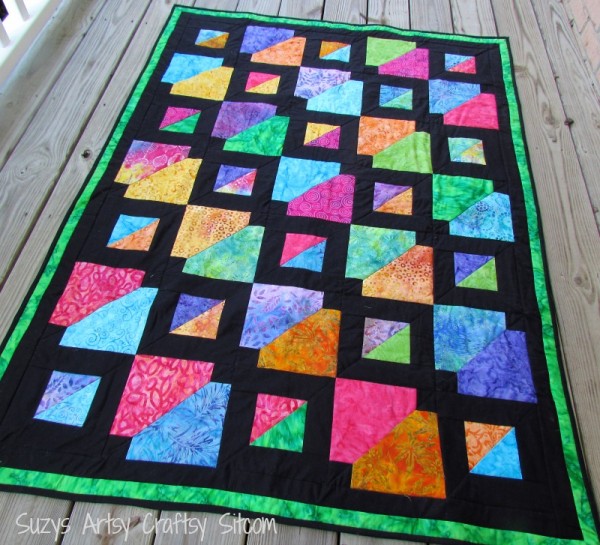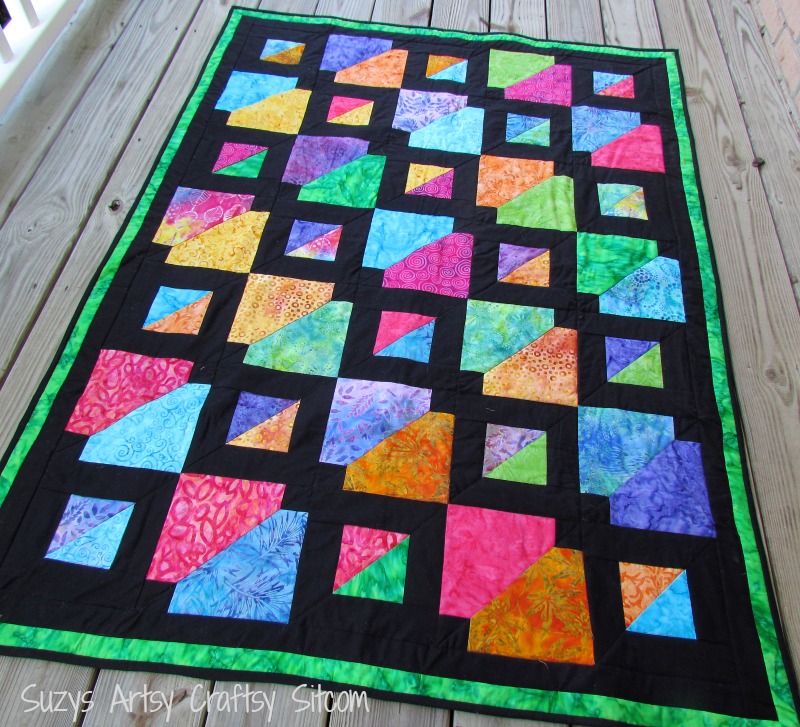 You can keep up with the Sitcom on Facebook for daily updates!
For hundreds of crafty tutorials for all ages, be sure to visit my Tutorial Page! 
Disclosure: This post contains affiliate links which means that if you click on the links above, and make a purchase, I would receive a small percentage.