Free Spiral Crochet Pattern from Suzy's Sitcom
I love fun new crochet patterns and just happened upon a vintage pattern for a spiral crochet using three colors.  Which of course filled my head with colorful ideas.  So I sat down this past weekend with some brightly colored yarn a plan, and created my own spiral crochet pattern.  These fun spirals can be made into coasters, potholders, pillows and much more!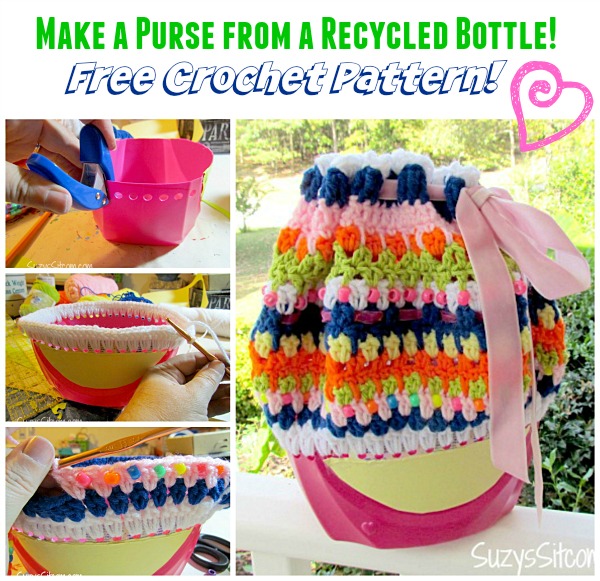 Crocheted Purse from Recycled Bottle- Free pattern! from Suzy's Sitcom
This is a fun idea for a cute purse made from a recycled bottle!  Add beads or simply crochet colors!  Use up your scrap yarn on this fun project!
Charming Slouchy Hat– Red Heart Yarn
The beautiful shadings combine with the thick-and-thin weight of this yarn for a wonderful texture. You'll love having this crocheted hat to accessorize your look and brighten even a dreary day.
Valentines Kitty Hat from Knot Your Nana's Crochet
Love cats?  Here is a sweet little hat to crochet. This is a short weekend project and makes an awesome gift!
So, did you see something you love?
Go grab some yarn, your crochet hook, and create something awesome!
What is your favorite?  If you end up making something, I would love to see it!!
Want to try your hand at quilting?  Be sure to see my pattern section!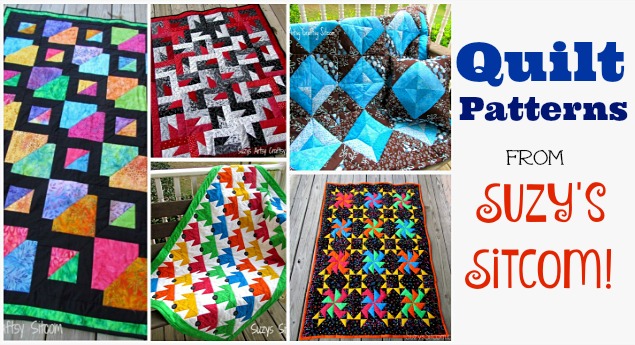 Are you new to the Sitcom?  Be sure to check out my Frequently Asked Questions Page!
For over 200 crafty tutorials for all ages, visit my Tutorial Page!