Create a unique look with paper quilling!  Quill a monogram with a paisley touch!  And the monogram is even made with recycled cardboard.  You can't get much more thrifty than that!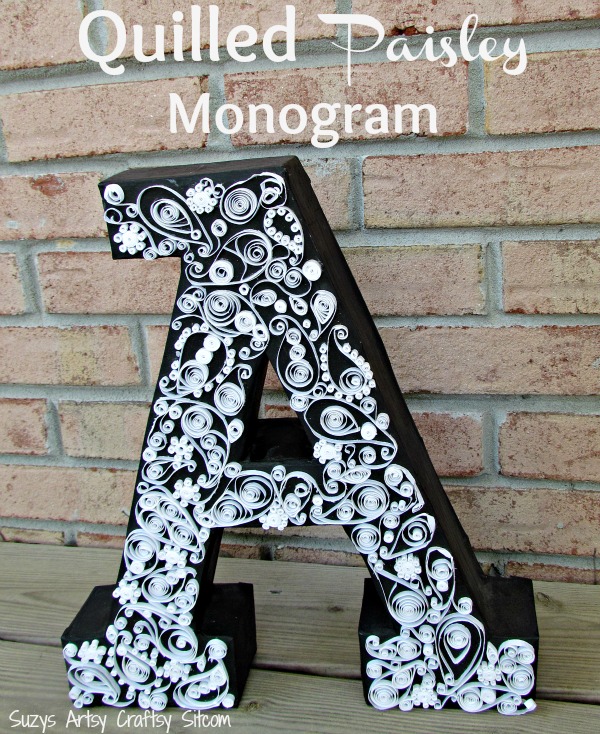 I'm working on Christmas presents already and I'm working with a strict budget. So coming up with things that look expensive out of things that just plain aren't is kind of a hobby of mine. I love monograms and they make great gifts. So with that in mind, I decided to create a monogram out of cardboard and add a quilled twist to it.
For this project I used:
One cardboard box
Hot glue
Newspaper
Acrylic Paint
White cardstock
White glue
Craft knife
Straight edge
Creating the Monogram
I located an old box that has been sitting in my attic for years.  No, I did not drink a box of Gin.  Really I didn't.  I don't even like gin.  I'm blaming it's presence on Tom Selleck.  I'm sure he and his mustache must have had something to do with it.  That's my story and I'm sticking to it.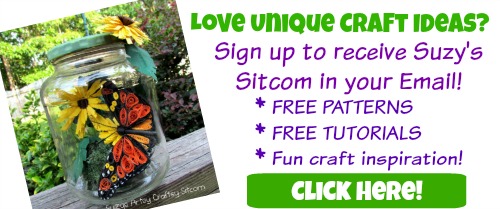 I decided to create an "A" this time. You can either print off a template using any font on your computer, or do what I did and just freehand it with a straight edge. I tried to use up as much of one side of the box as I could because I wanted the monogram to be large.
Draw out your monogram and then cut it out with a craft knife.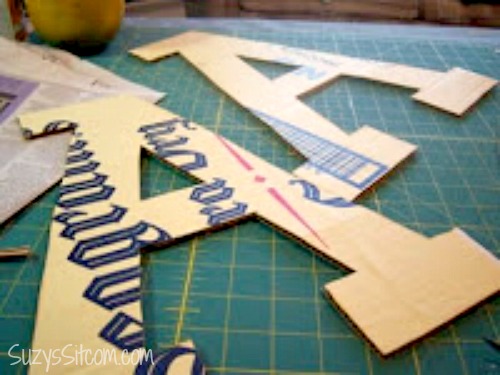 Flip your box over and using your cut out monogram, trace the letter again and cut out a second, matching piece.
Lay one piece down and start cutting 2″ wide sections of cardboard to create the sides. I started in the center, measuring the length and cutting the cardboard to match, gluing each section with hot glue. Once the center was done, I glued the front of the monogram to the back, matching the edges. This does not have to be entirely perfect as we will be using paper mache to clean up all the edges.