Love new innovative craft ideas?  I found a way to create faux stained glass using only acrylic paint and glue!

I'm so glad that you stopped by to check out this fun tutorial!
It is the most popular craft project on the Sitcom!  And that is saying a lot.  The Sitcom currently features over 200 fun craft tutorials!  
This easy stained glass project is even more fun with a good pattern.  One of my specialties is creating unique patterns like the Majestic Peacock Pattern used in this tutorial.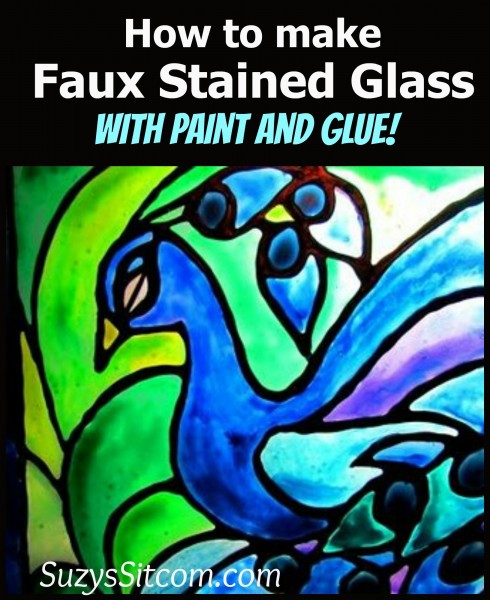 This project is relatively child friendly and a page from a coloring book can be used for your pattern along with an 8×10 photo frame.  Or, you can use a large sheet of glass and draw out a detailed pattern.
Your choice.
These stained glass projects were made by one of my readers using coloring book pages!