This yummy Mini Pizzas recipe is a great way to serve up your family a home-cooked meal in 30 minutes or less on these busy back-to-school evenings!  This recipe was not only a blast to make, but the family totally loved it!
And I have to tell you, the husband is difficult to please.  Just saying.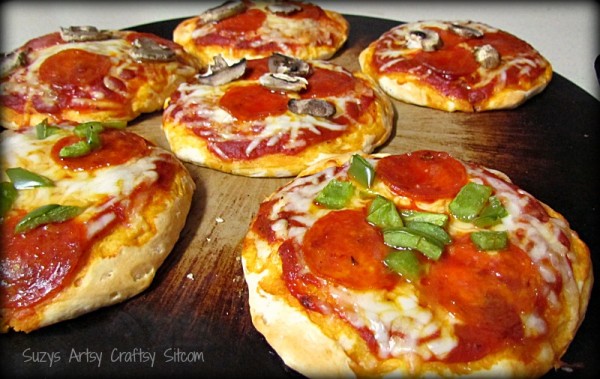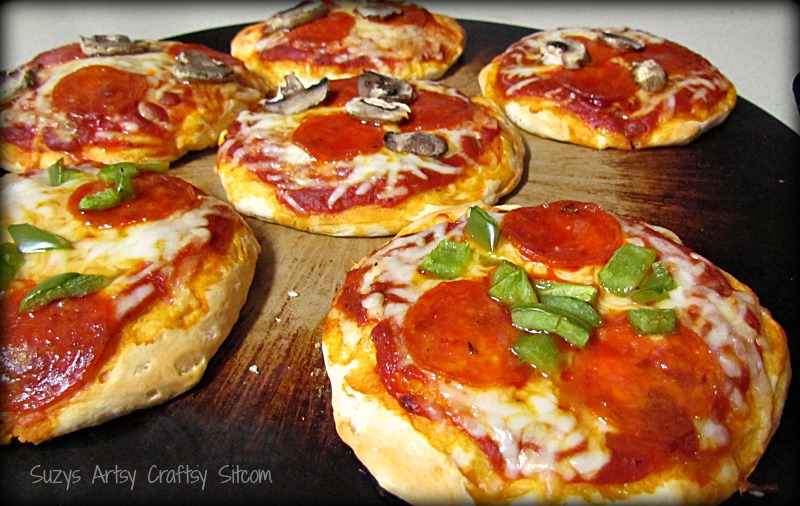 Back to school time can be hectic for everyone involved.  I don't know about you, but this time of year I have less and less time to cook evening meals.  Life just totally gets in the way.  With errands to run, heavy traffic, and everyone else's schedules to work around, it is difficult to find time to create something amazing in the kitchen.
Not to mention that if you happen to ask any member of my immediate family, they will be happy to tell you that I am not the most efficient in the kitchen.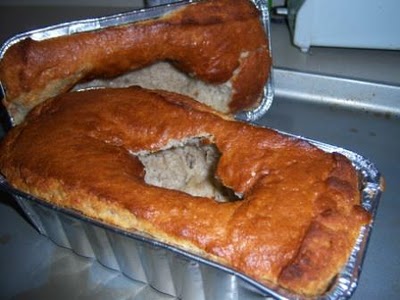 There have been, shall we say, "incidences".  I have crafters ADHD, and cannot seem to keep my mind on what is in the oven when there is crafting waiting for me.
I wander off, seeing something shiny and next thing I know there is smoke in the kitchen.  So the family was very pleasantly surprised when they discovered to their amazement that I can actually make something without burning it!  Imagine that!
Mini Pizzas
For this recipe I used:
2 cans (16.3 oz) refrigerated biscuits
1 jar Pizza Sauce
Mozzarella Cheese
Mushrooms
Green Peppers (chopped)
Pepperoni
 Pop open the biscuit cans!  That is totally the fun part for me!  Place them on an ungreased pan and press them flat to about 5″ to 6″ in diameter.
 Add a few spoonfuls of pizza sauce to each little mini pizza.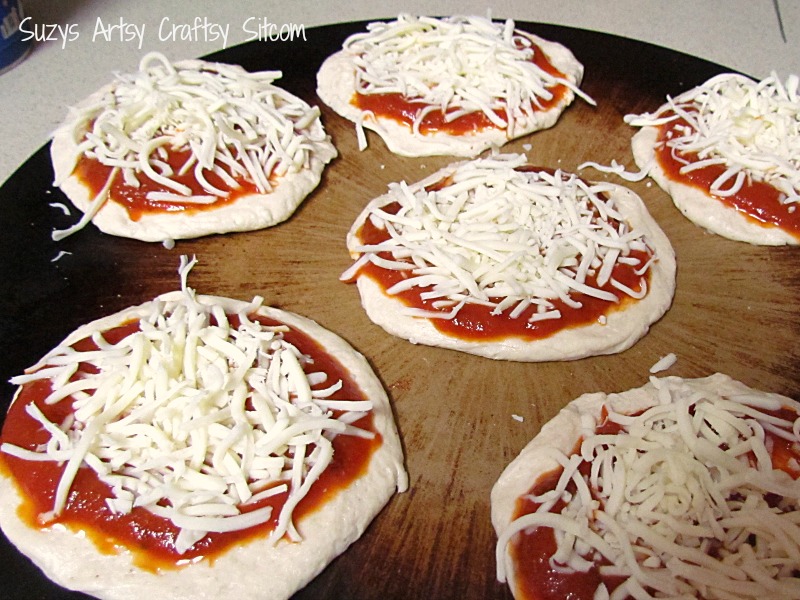 Add your mozzarella!  It is at this point that you can make them up for individual likes.  The daughter hates anything that is green or vegetable-like, so hers are pepperoni only.  The hubby won't look a green pepper in the eye, but he loves mushrooms; so his gets pepperoni and mushrooms.
Me?  I totally eat anything.  (Probably why I'm always on a diet!)  So mine get a bit of everything!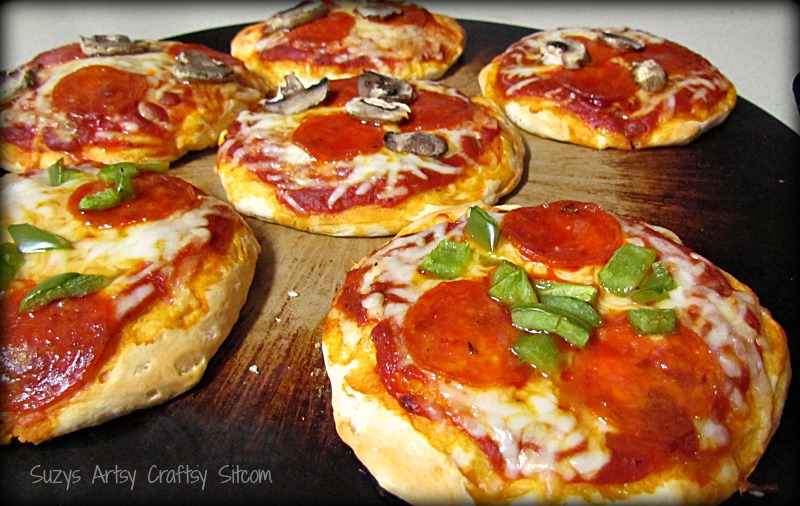 Pop them in the oven at 375 degree fahrenheit for 10-15 minutes until they are golden brown on the bottom and there you have it!  Little Grands! Mini Pizzas in 30 minutes or less!  Perfect for a busy school night!
They family loved them so much that they made me promise to make them again!  Now that is totally a first!  Ha!
Want some more great recipes for refrigerated biscuits that are fast and fun to make?  Then be sure to download the Pillsbury recipe booklet  containing 8 delicious recipes including this one!
[activecampaign form=1055]
For over 200 crafty tutorials for all ages, be sure to visit my Tutorial Page!