We are busy getting ready to go on our big adventure.  We will be working at a campground in Bar Harbor, Maine starting in April.  That means lots of preparation, selling of things, and even buying of uniforms.  Since we will be dealing with the public, it probably means I can't be running around in my Sponge Bob Square Pants t-shirt all the time.
Bummer.
Then decided I needed a pretty mosaic toothbrush holder to put my bathroom stuff in.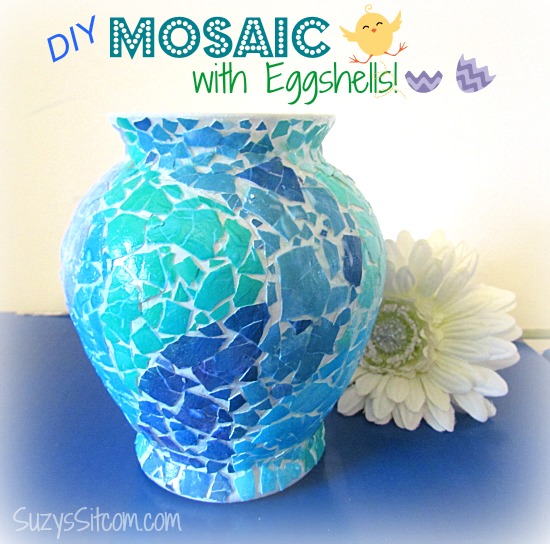 Always crafting.  It is a curse, you see.
Anyway, I designed a mosaic toothbrush holder made from egg shells!  I like to call this the "poor man" mosaic technique.  Looks fancy, but really isn't!  Want to know how to make one?
Amazon Affiliate links below:
For this project I used:
8 hard boiled eggs
glass vase from the dollar store
White primer
Gloss Mod Podge
Egg coloring kit
Vinegar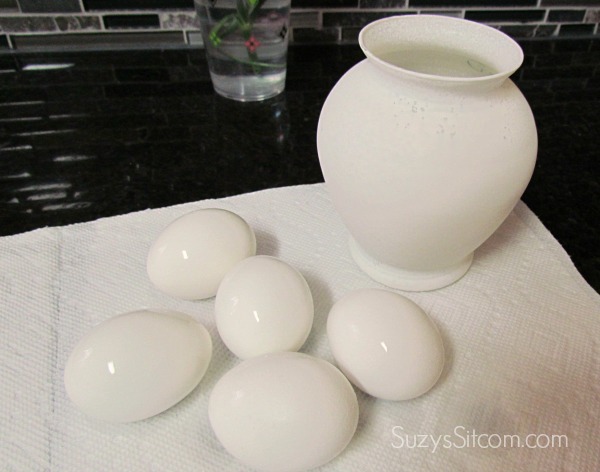 I found my little glass vase at the dollar store.  Apply a coat of white primer to the vase.
Begin by hard boiling the eggs and then coloring them using the instructions on the egg coloring kit.  I colored mine in blues, purples and greens.  To get the different shades, I left them in the coloring solution for different periods of time.
Once the eggs are dry, carefully peel them.  Set the shells aside for this project, and then use your hard boiled eggs for something awesome like deviled eggs!  See- this project is two projects in one!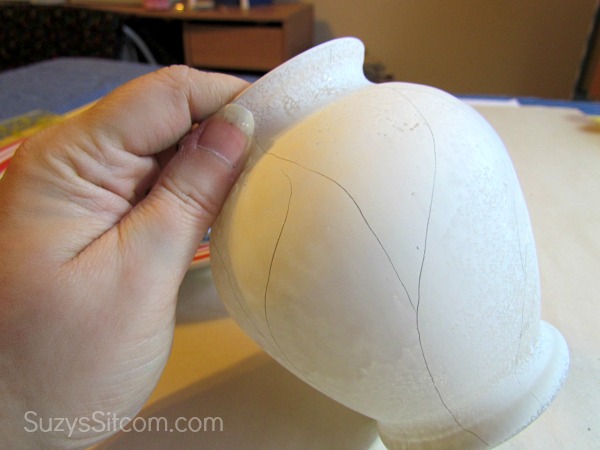 Now for the fun part!  I drew a few designs on my pot with a pencil and then used the different colored shells in areas.
Paint a bit of the Mod Podge in a small area and then add larger pieces of shells in place, pressing them down to form the shape of the vase.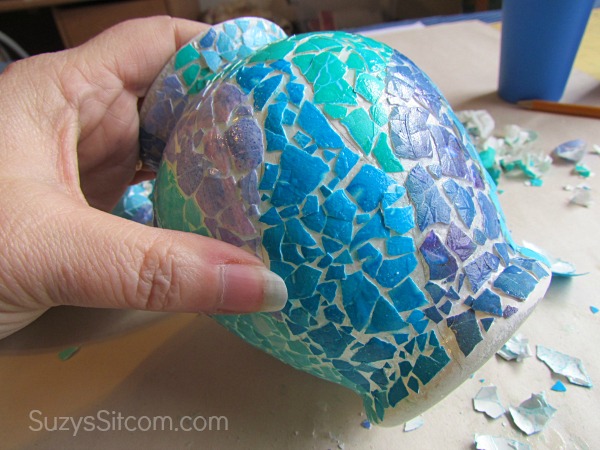 I found that with the smaller pieces of shell, it was easier to dip my brush in the Mod Podge and pick up the pieces with the end of the brush.  Add more Mod Podge to the top of the shells as you go.
And the finished vase looks perfect with my new bathroom!
For over 200 crafty tutorials for all ages, visit my
 Tutorial Page!