This is a sponsored post written by me on behalf of Alcon. All opinions are 100% mine.
I have been busy over the last few months working at the campground and trying to catch up on all my craft projects.  Seems that all that time that I thought I'd have isn't really a reality right now.  I've been trying to restock my Etsy shop with Paisley Chickens for a while now, and finally managed to!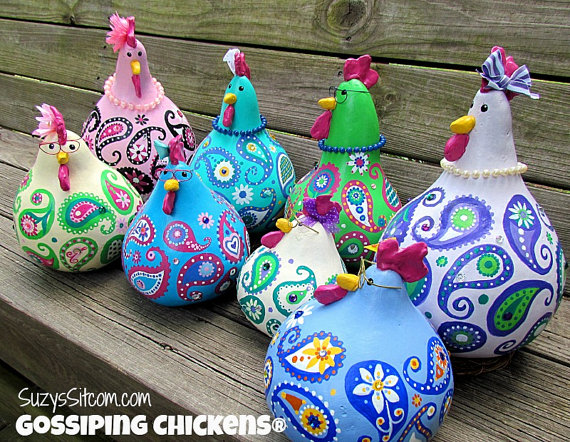 And doing all that intricate painting now seems to involve a pair of readers and bright lights.  Seems that old age is catching up with me!  Not that I feel old, exactly, but finding myself working along with readers sitting at the end of my nose does make me look a bit granny-like.
Yep, we are looking a bit decrepit.
Alcon, the global leader in eye care and a division of Novartis, set out to understand people's perceptions and attitudes of aging among the U.S. Gen X population – people between the ages of 38-54 – including the effects reading glasses have on perceived age. To do this, they partnered with Jacksonville University and aging expert, Dr. Heather Hausenblas.
So what did they discover?
Although the majority of adults value looking younger (68%), almost half do not feel younger than their current age (49%).
To help feel younger, many adults are taking important steps, such as dyeing their hair (42%) and wearing youthful outfits (37%).
Facelifts and teeth whitening are seen as some of the most expensive ways to look younger. Yet, the majority of adults have overlooked a simple and easy solution to help look younger – removing their readers.
The survey showed that one in four adults think reading glasses makes you look at least 10 years older. However, 50% of adults wear them.
Nearly half of Americans surveyed (49%) said they would consider avoiding reading glasses if they knew it made them look older.
Yep, I totally agree.  The hair color is awesome, but the readers have to go!
Without glasses, I do look younger!
So what is Presbyopia?
Presbyopia is an eye condition that often begins in your early to mid-40s, and involves the gradual loss of the eye's ability to actively focus on close objects. Nearly 116 million people in the U.S. have presbyopia, and this number is expected to soar to 2.1 billion by 2020.
The first signs of Presbyopia include:
Eyestrain
Needing to hold reading material farther than arms distance
Problems focusing on small objects or fine print
Removing reading glasses and wearing Alcon's Multifocal contact lenses is a simple and easy option to help people look the age they feel while correcting presbyopia.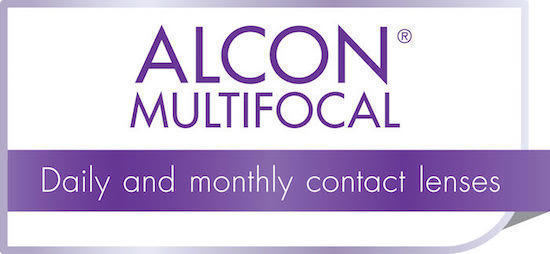 Alcon Multifocal contact lenses are available in daily disposable and monthly replacement options, Alcon Multifocal contact lenses allow for a range of prescription strengths to blend across the lens and are a proven option to correct the vision of people with presbyopia.
To learn more and receive a free trial, please visit LoseYourReaders.com.
Then grab a paint brush and paint without squinting!  What a novel approach!
My latest batch of Gossiping Chickens finally hit my Etsy shop this week!
…and come to think of it, they just might be a bit near sighted themselves!  LOL!
*High oxygen transmissible lenses. Dk/t=138 @ -3.00D. †Eye exam may be required. Professional fees may apply. At participating offices.
Important Information for AIR OPTIX® AQUA Multifocal (lotrafilcon B) contact lenses: For daily wear or extended wear up to 6 nights for near/far-sightedness and/or presbyopia. Risk of serious eye problems (i.e., corneal ulcer) is greater for extended wear. In rare cases, loss of vision may result. Side effects like discomfort, mild burning or stinging may occur.
Ask your eye care professional for complete wear, care, and safety information.