What makes these monsters come to life are the details in the eyes.  Choose a color for the iris and paint a large dot of color in the center of the eye.
Using black, paint a line around the iris, and a pupil in the center.
The final touch on the eyes is to add a dot of white.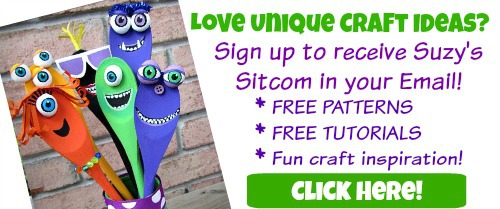 Some monsters have eyelids!  Paint the eyelid, then add a darker line of color on the bottom of the eyelid.
Some monsters have busy eyebrows!  A pipe cleaner makes a great uni-brow!