Here is a little summer fun to brighten up a canvas bag!  Make a fun beach tote with my free Gossiping Birds Pattern and a blank canvas bag!  I'm here to bring some neon brightness to you on a warm summer day!
I pulled out my Gossiping Birds pattern because I knew it would work well with bright neon colors.  You have seen it done before with paint on a mirror, this time I'm making a cute neon tote!  Want to know how?
This post contains affiliate links to Amazon
For this project I used:
Tulip Dimensional Neon Fabric Paint
Tulip Fabric Markers in neon
Tulip Dimensional fabric paint in black
Cotton Tote
Gossiping Birds Pattern (see link below) 
Adhesive gemstones
 Instructions
Begin with a regular generic tote. You can find them at most craft stores.  Print out your pattern and use a piece of carbon paper to transfer it to the tote.  (I enlarged my pattern just a bit to fit by using a copier).
Adding in the Dimensional Paint
Use the Tulip Dimensional paint in black to draw out the outlines of the birds.  Start from the top and work down.  The dimensional paint takes a while to dry and you don't want to be dragging your hand through it.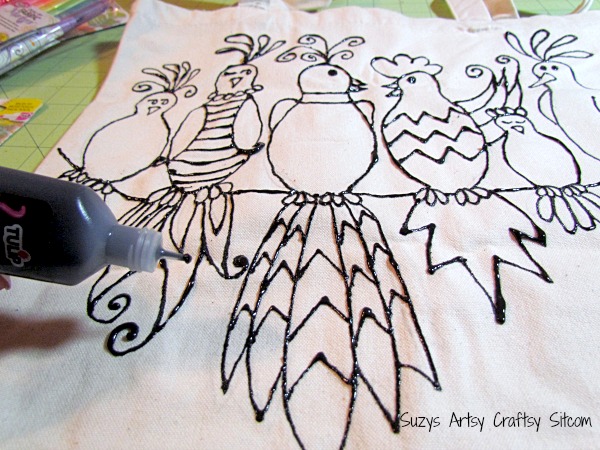 Follow all the lines that you transferred onto the fabric. I love this particular brand of dimensional paint because it dispenses smoothly, in a fine line.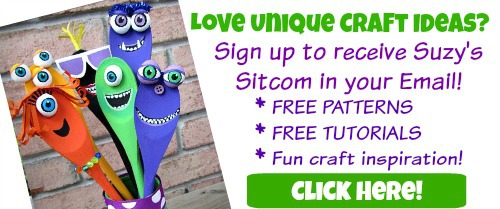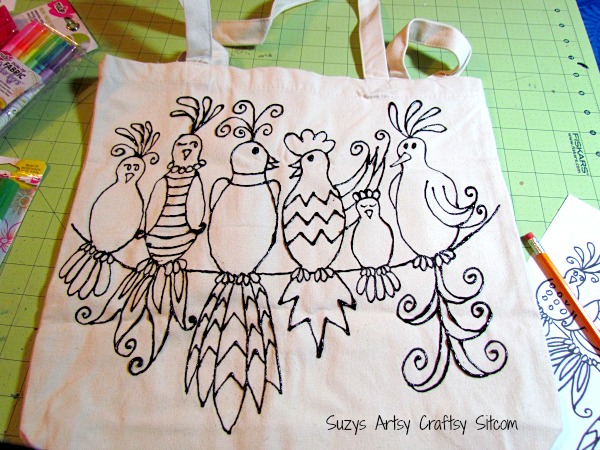 Once all the outlining is done, it is time to add a bit of color!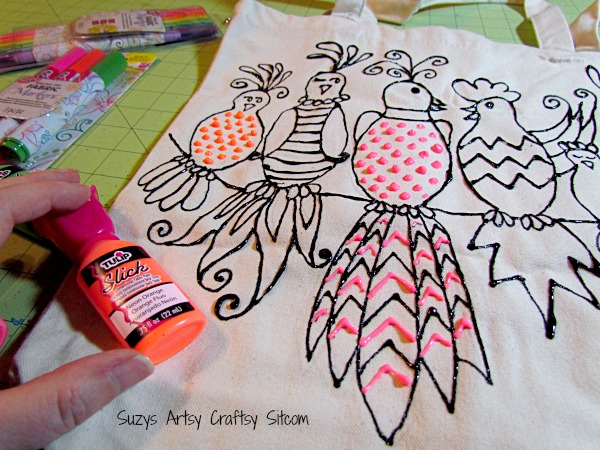 Since I was going to have to allow for drying time, I added the neon dimensional paints next.  Be careful not to touch any of the black with your hands if it hasn't dried yet.  The dimensional paint takes several hours to dry before you go to the next step.
Using Neon Fabric Markers
Color in you birds with the beautiful neon Tulip fabric paints!  It is just like coloring in a coloring book!  Only much brighter!  Make your gossiping birds beautiful!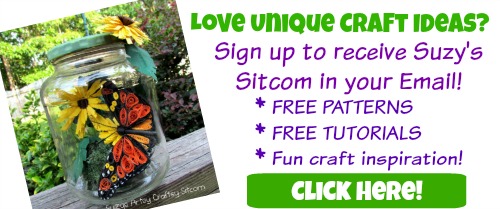 The fabric paint has a short drying time.  During that time, you can actually blend colors if you'd like.  I played around and added some shadows, experimenting with the colors.
The final touch was to add a bit more of the neon dimensional paint.  What a colorful crew of gossipers!
Of course, we have to add some bling!  I added some pretty adhesive gemstones to give the birds some sparkle.
And there you have it!  A pretty neon bag.  Pretty enough to take to the beach.  Flip flops, a cool summer drink and a fun neon Gossiping Birds beach bag.
For over 200 crafty tutorials for all ages, visit my Tutorial Page!