Introducing my newest quilting Sew Along – Holiday for the Birds! Yes, it is Christmas in August!  As a quilter, I know that many projects need to be done ahead of time a holiday projects are no exception.  I created a bird themed holiday quilt pattern that I would love to share with you.
Each month, I will be walking you through this quilt top step-by-step with tips, and thorough instructions and free templates. Holiday for the Birds was created with traditional applique, with touches of embroidery for embellishments.
Of course, it can easily be done in fused applique or even with blended wool felt!
I want you to know up front that I am not totally finished with this pattern.  I wanted to offer it to you ahead of time in order to give you plenty of time to complete it.  I should have full photos of the quilt top on line by next month!
Holiday for the Birds will offer 8 different bird themed blocks which are assembled with simple pieced blocks.  The finished quilt top measures 56″ x 64″.
So how does this work?
Each of eight Bird themed blocks will be offered at the beginning of the month, with the last being offered on March 3, 2020.  Each block will be available free to all Sitcom Readers until the end of that month.
Free Patterns each month
Download your free pattern from this website each month!  If you are following along with this project, I recommend you mark your calendars and come in early to download the monthly installments. Or join us on the Suzy's Quilters and Crafters Facebook group for monthly reminders. If you miss an installment, or come to the party late, past blocks will be available for a small charge.

Fabric Requirements
For more info on amounts of fabric needed and some beginning tips on how each block is created, be sure to click on the link below! Holiday for the Birds Fabric Requirements
Currently Available until September 3, 2019 – ORNAMENTS
These block instructions and templates are only available for free until September 3, 2019.  After that, they will be available for $4.99 each.  So take advantage of a freebee and download them now!
Love Sew Alongs?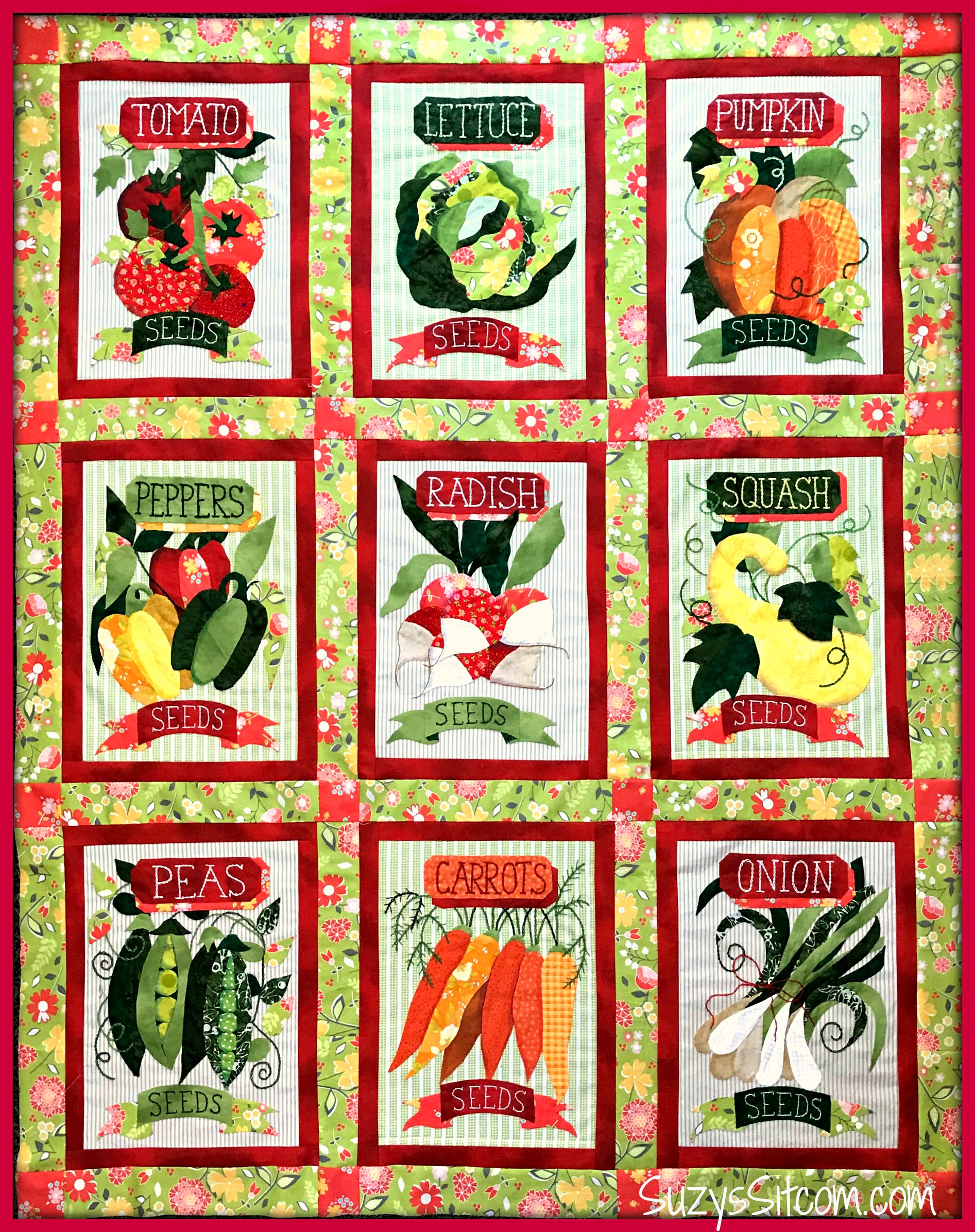 Don't miss my other Sew Along called Grandma's Garden, featuring beautiful vintage seed packets!
Create something amazing and be sure to share it with us!  I'd love to see what you come up with!