Here at the Sitcom, I enjoy specializing in unusual crafts.  And Easter crafts are no exception.  Here are the tutorials for five of my most popular unique crafts for Easter!
Are you new to the Sitcom?  Be sure to check out my Frequently Asked Questions Page!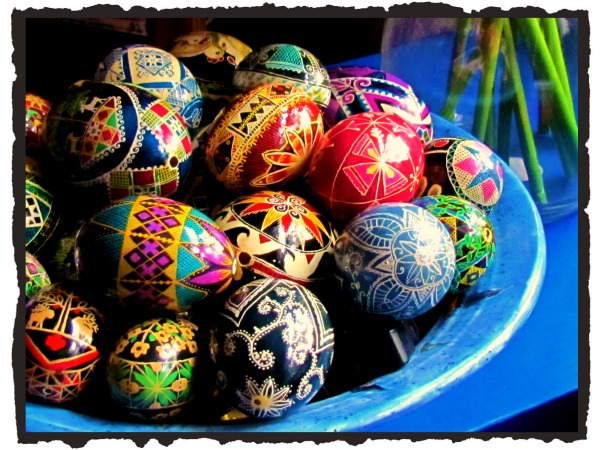 Let's start with my Ukrainian Egg Tutorial.  This unusual craft involves using melted bees wax to create a resist on a fresh egg.  The egg is then dipped in a series of dyes to create beautiful designs.  While this is not a beginners project, with some practice, you can create some amazing decorations.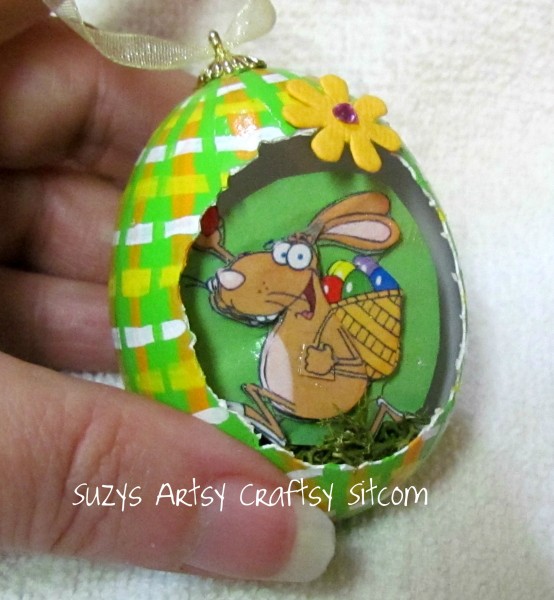 This 3D Panoramic Egg Tutorial involves taking a chicken egg and adding a 3D paper tole image inside.  It is easier than it looks!  Clipart images can be used from on line.  Breaking the eggs is a simple process, and the end result is quite a conversation piece.  I have one of these hanging from my rear view mirror as we speak!
Here is a simple project that takes just moments to create!  Chocolate and Tulip Arrangement using those awesome little chocolate "footballs"!  Fresh tulips are a beautiful addition to your tabletop with this simple tutorial.  And you can even eat that chocolate later!
A great way to create your own hand-dyed yarn!  Hand dye yarn with Easter egg dye!  This simple procedure is not messy and has great permanent results.  A great way to try your hand at creating your own color combinations.
And finally, there is the Beaded Faberge Egg Tutorial.  This tutorial was originally created as a Christmas decoration, but these beautiful eggs would also make fabulous Easter decorations!  Another simple tutorial, these pretty eggs can be created in an afternoon.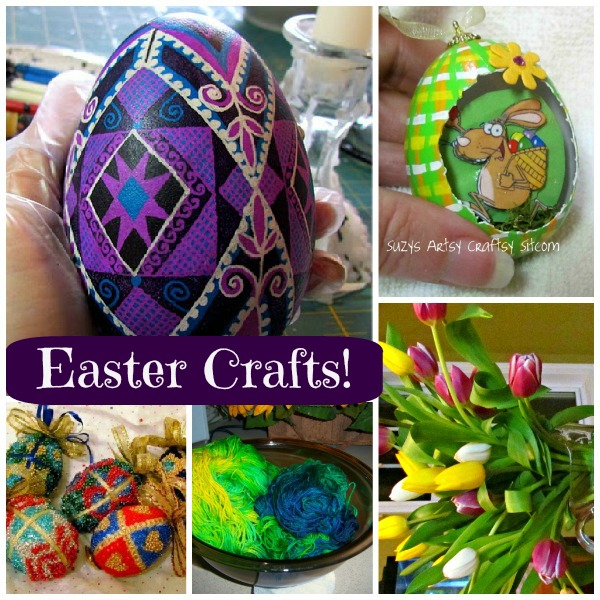 See anything you like?  Well, go create!
For more than 100 other tutorials for all ages, be sure to visit my Tutorial Page!