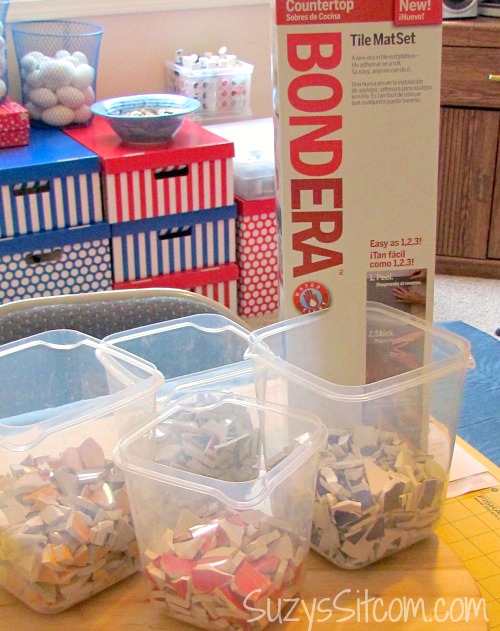 The adhesive comes in a nice roll.  It is easy enough to unroll a bit and cut it to size to fit the top of my Lazy Susan.
I used scissors for this, but be sure to use scissors that you aren't real fond of.  The glue in the adhesive is very strong.

I peeled off the back layer of the adhesive and glued it down on top of the Lazy Susan.  I then used a sharpie pen to draw my design onto the top layer of the adhesive.  I decided to go with one of my favorite quilt block patterns.
I used a craft knife to cut away the top layer of the section that I was working on, and then peeled that section up to reveal the adhesive underneath.
The next step is to start adding the glass pieces!