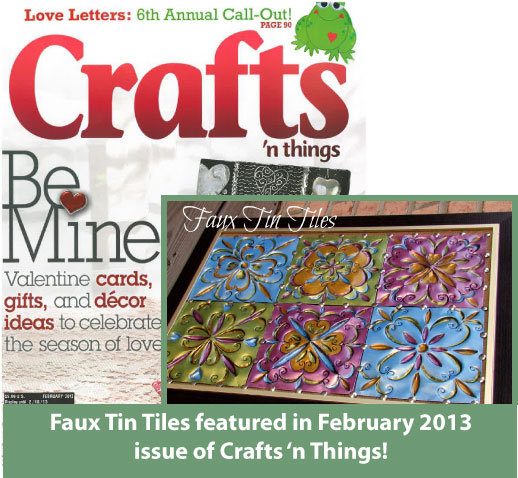 I am thrilled to tell you that Crafts 'n Things Magazine is featuring my Faux Tin Tiles along with six more free patterns available to make these unusual thrifty tiles.  Be sure to check out your local craft store for the February issue, where they not only feature my tutorial, but many other great home decor ideas!
Crafts 'n Things website offers six additional free patterns to go along with the six from my original tutorial.  That is enough to make some awesome projects!
I'm on the way to the store now to stock up on magazines!
What?
It's as close to celebrity status as I'll ever get!  Tom Selleck, eat your heart out!