We are celebrating all things Watermelon this week!  I challenged myself and 14 other creative bloggers to come up with watermelon themed recipes or craft projects.  And they didn't let me down!  Today, I am featuring two cool drink ideas and my Watermelon Towel Tutorial.
Gina from Kleinworth Co. made this awesome looking Watermelon Cherry Limeade!  Perfect for a hot summer day, and I love the cute skewers of fruit.  The perfect touch!  You can find the recipe at Kleinworth Co.!
And while we are looking at cool summer drinks, check out this amazing looking Summer Watermelon Mojito!  Oh wow.  What a great way to celebrate watermelon week!  Created by Lindsey at Red Head Baby Mama.  You can find the recipe and tutorial at Red Head Baby Mama.
And finally, I created some Sweet Watermelon Hand Towels using RIT Dye and felt!  You can find the full tutorial and free downloadable pattern for my Bird and Watermelon here!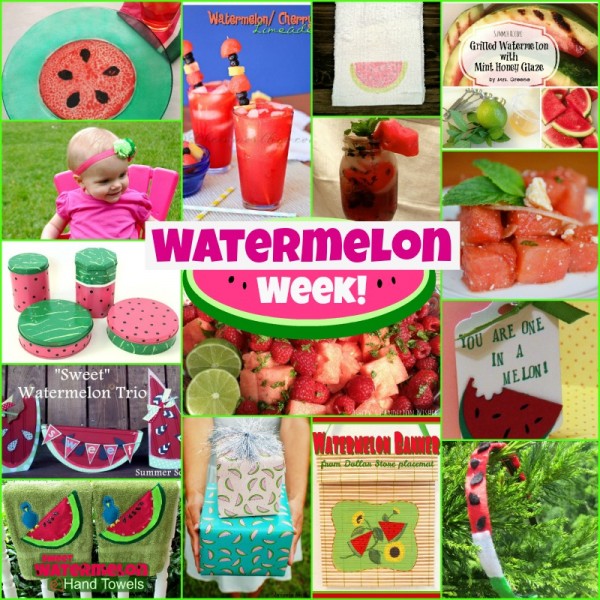 Stay tuned this week for much more watermelon goodness!  It is happening all week!
Want to keep up with the daily happenings? For easy updates on Facebook, please "like" the Sitcom!
For over 100 more crafty tutorials for all ages, visit my Tutorial Page!