It is day four of Watermelon week as we continue featuring some amazing watermelon themed recipes and projects.  I challenged myself and 14 other creative bloggers to create watermelon awesomeness.  And you will love what everyone came up with!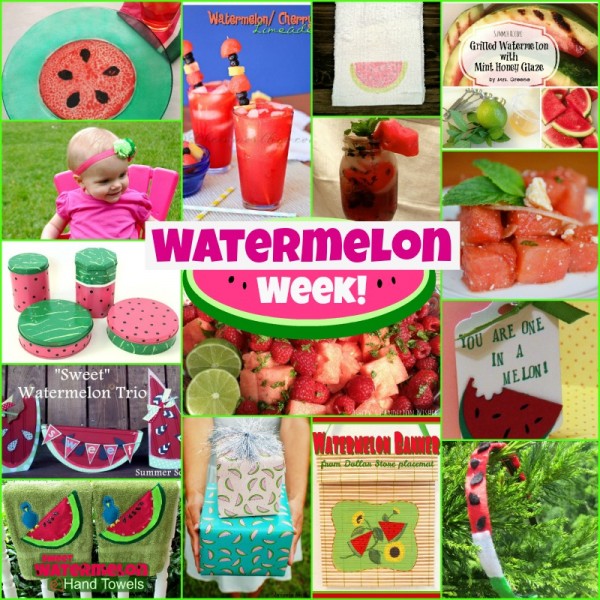 Be sure to go back and check out the great watermelon projects and recipes from earlier this week:
Day One: Summery Watermelon Salad, Watermelon Canisters, and Watermelon Plates
Day Two: Watermelon Treat Bag, Watermelon Dish Towels, and Watermelon Feta Salad
Day Three: Watermelon Cherry Limeade, Watermelon Mojito, and Summer Watermelon Dish Towels
Rhonda from Mrs. Greene came up with the Grilled Watermelon with Mint Honey Glaze recipe.  Yumm!  Grilling a watermelon has never occurred to me.  Definitely something to try.