Summer is coming to a close and it is time to start thinking about putting together some Back to School Crafts!  Here at the Sitcom, there are plenty of tutorials for back to school items like book covers, messenger bags, laptop cases and more.  So, I put together my crafty ideas with a few I found on the web just in time for back to school!
Sadly, the summer is almost over.  Heck, there is Halloween stuff for sale at the local craft store already!  We aren't going to jump the shark that far, but I thought I'd give you some cute craft ideas for sending the kids off to school.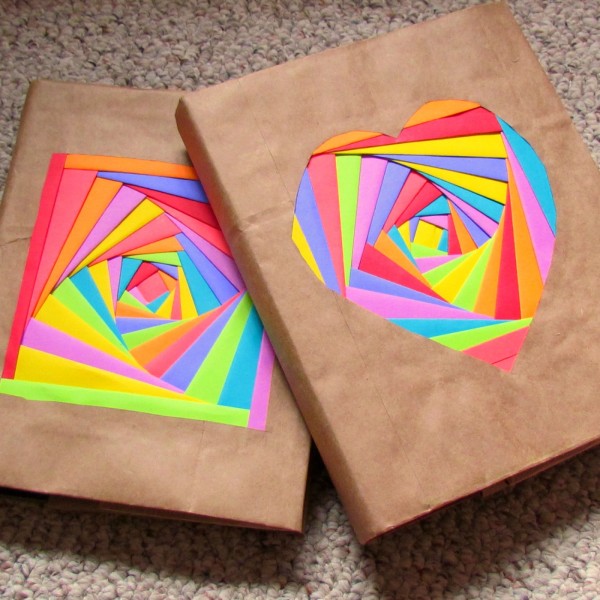 Remember those boring book covers you used to make yourself?  Here is a new take on that simple paper craft.  Colorful Iris Folded Book Covers made from grocery bags and colored card stock!  This tutorial includes several free downloadable patterns!
Like to sew?  This Cute Messenger Bag  is an easy tutorial!  Perfect to carry school supplies and cute too!
I love this pretzel idea!  A very sweet present for the teacher- Back to School Treat Apple Pretzels from Make Bake Celebrate!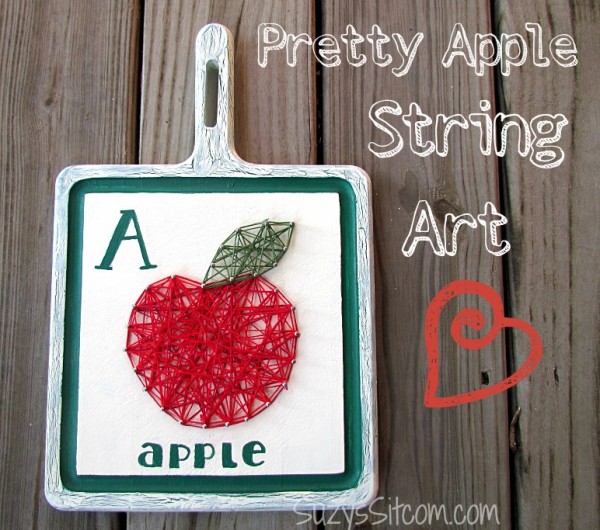 Here is a cute gift the teacher will love!  Remember string art?  A great use for an old cutting board too!  You can find the full tutorial here: A is for Apple String Art
Here is something unusual that will definitely catch people's eye!  Rainbow Laptop Case made from fabric scraps and would you believe- cotton cosmetic pads.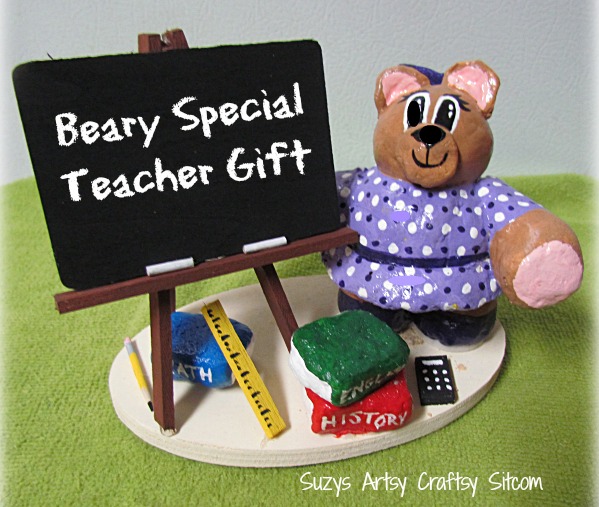 This craft is really fun to do.  Ever made anything with salt dough?  Really- there is so much you can do with it!  This Beary Nice Teacher Gift will sit proudly on your favorite teacher's desk.  You can even personalize it by painting the teacher's name on the chalk board!
Okay, now this is just awesome.  Can you imagine how happy this gift would make an elementary school teacher?  In the days when the teachers have to come up with their own supplies, this is such a big help.  A Back to School Supply Cake! from What's Scrapping.
See something that looks fun?  Well, get crafting!

Are you new to the Sitcom?  Be sure to check out my Frequently Asked Questions Page!
For over 150 crafty tutorials for all ages, visit my Tutorial Page!