If you are familiar with my Etsy shop, then you know that recently I've been making a lot of chickens. Gossiping Paisley Chickens, to be exact.  Every few weeks  I add them to my shop and they sell out within a few days.  Yay!  Those gossiping chickens are nationwide!  So last week, I had a special request from someone who wasn't entirely a chicken fan.  Could I make them a paisley fish?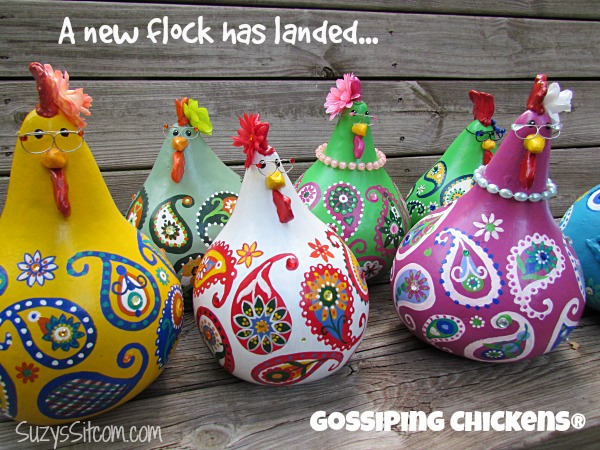 Well, you know I'm always up for a challenge.  And it seems that a flock of gossiping paisley chickens might enjoy a little variety in their mix.  So I set about making them a new friend.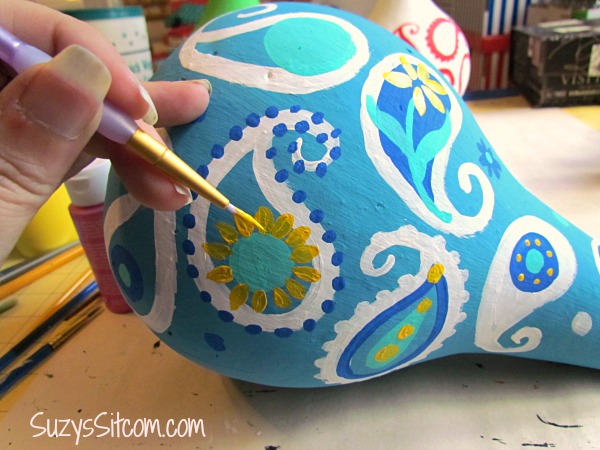 Turquoise was the color of choice and then let's go with bright sunny paisleys with lots of flowers.
A fish needs a tail of course.  A bit of clay makes a great tail and fins!
I also used clay to make a great set of fishy lips.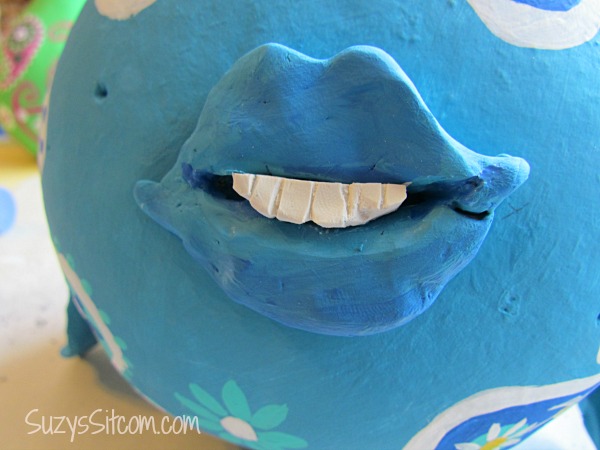 Oh, and teeth!  My little puffer fish needed a bright sunny smile.  Because puffer fishes are happy. Right?
Penelope turned out pretty awesome with her bright colors and pretty sparkling gemstones.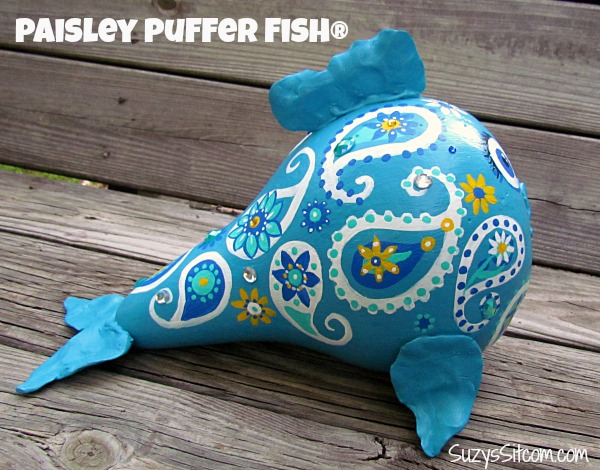 She made her debut on my back porch, excited to be off the craft table and out in the real world!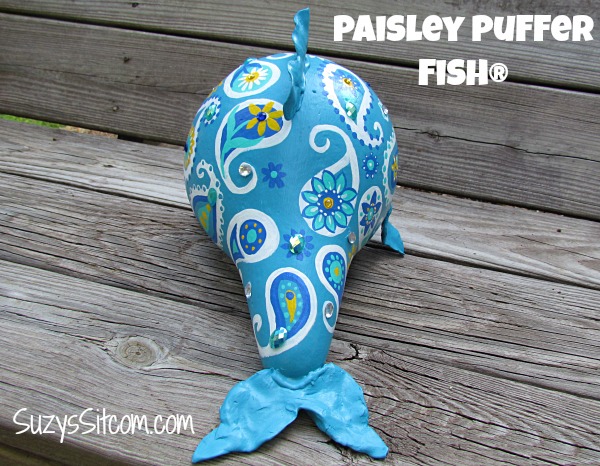 Posing for her first set of photos, she even gave me a great shot of her new tail fins.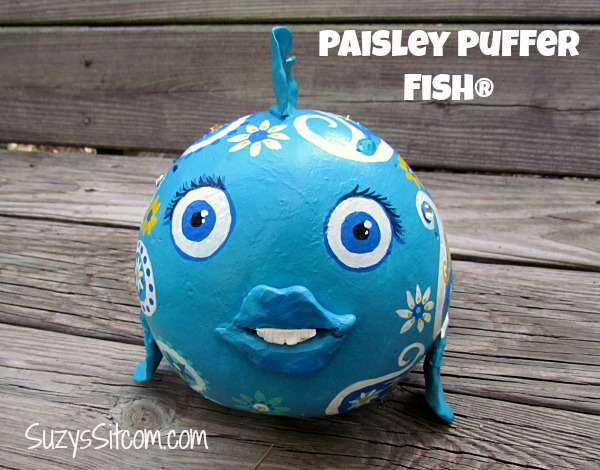 Penelope the Paisley Puffer Fish is now ready to ship off to her new home!
That is when she gets done catching up on all the chicken gossip.  I think they are filling her in right now on who is in the current edition of Dancing with the Stars and who wore what on the red carpet last week.  Those hens just can't stop talking!
Want your very own Paisley Puffer Fish?  Email me at suzy@suzyssitcom.com!  I take special orders.  And keep an eye out for new chickens and puffer fish in my Etsy store!  You never know what you are going to find there!

Are you new to the Sitcom?  Be sure to check out my Frequently Asked Questions Page!
For over 200 crafty tutorials for all ages, visit my Tutorial Page!