Use two pans to create a double boiler.  Fill the bottom pan with water and allow it to heat to a low boil.  Place the other pan inside the first pan and add one sheet of paraffin and one set of crayon colors.
Keep an eye on your wax.  Never leave it to cook on the stove by itself.  You will want to stir it occasionally.  It will not take long for it to melt.
IMPORTANT: Spray the inside of the cup with a heavy coating of vegetable spray.  I learned this the hard way.
Then place the cut taper with the wick end up, and pour about an inch of melted wax around it.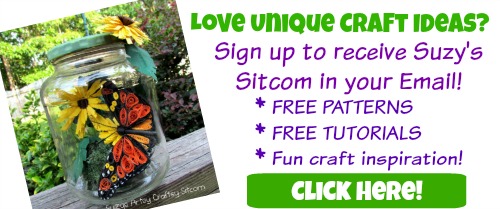 Allow the wax to sit for about 2 minutes and then add crushed ice on top, around the taper.  Fill to nearly the top of the cup with crushed ice.
Click here for the final steps!