This shop has been compensated by Collective Bias, Inc. and The Coca-Cola Company. All opinions are mine alone. #tastehydration #CollectiveBias
We have spent the summer working at a campground in the high desert of Arizona.  As southerners, we are used to the heat and humidity that comes with an Atlanta summer.  But I have to say that the heat here is a a whole different animal.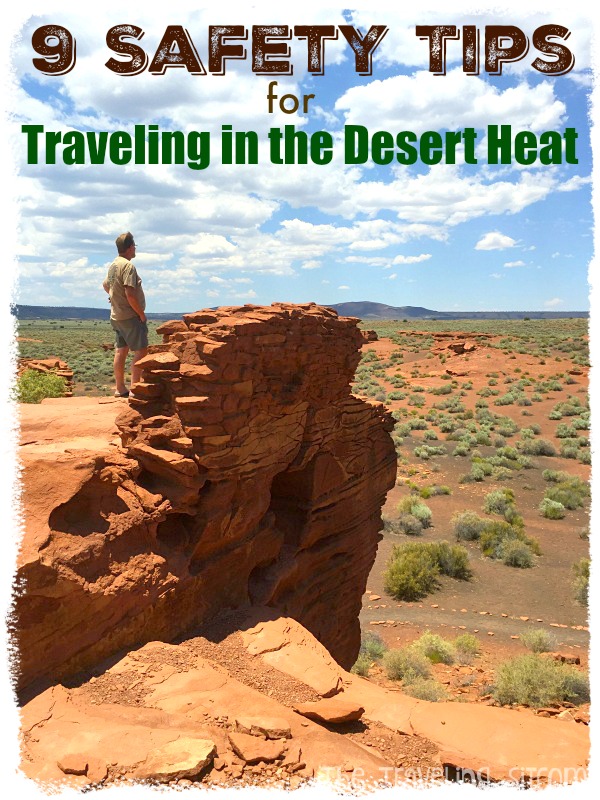 On the bright side, there is no humidity here.  Which means you rarely sweat.  But that is a two sided sword.  You see, if you don't sweat, it is harder to tell if you are over heating.
Here in Williams, just south of the Grand Canyon, the weather is temperate.  If I travel sixty miles in any direction, the temperatures rise as high as 115 degrees.  That means that places like the Grand Canyon, Monument Valley and Sedona are typically very hot this time of year.  As full time tourists and travelers, we certainly didn't want that to stop us from enjoy all that this beautiful part of the country has to offer.
Did you know that it is even hotter in at the bottom of the Grand Canyon than at the top?  The black rock in the inner canyon absorbs the sun's heat and radiates it back out. So if it is 90 degrees at the rim, it is more like 115 degrees in the Canyon (115 in the shade and 129 in direct sun according to one of the rangers).
So I did a bit of research and came up with 9 safety tips for dealing with the summer heat while enjoying all that this area has to offer.
9 Safety Tips for Dealing with the Summer Heat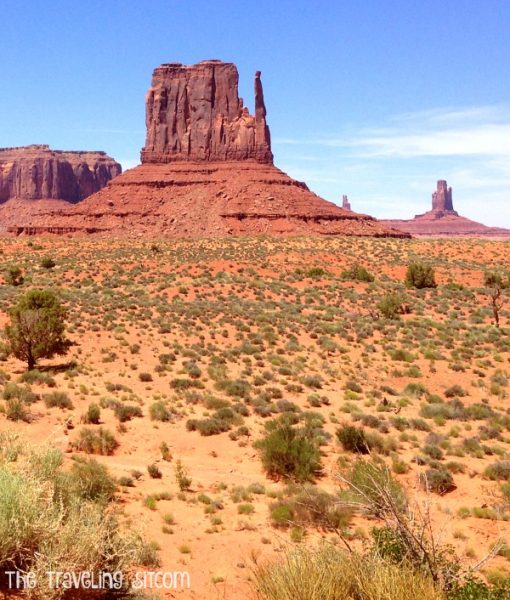 Do not hike in the midday sun
It is a good idea to start early.  The temperatures peak from 11 AM to about 2 PM.  Try to get your walking in before the sun gets high.  If you are touring a desert area, take midday to find a cool place to stop and get a bite to eat.
Protect your skin
Wear a wide brimmed hat, loose fitting clothing with long sleeves and pants.  The desert heat is a tough one.  It's best to prepare for it.  Be sure to use sunscreen, and protect your eyes with UV blocking sunglasses.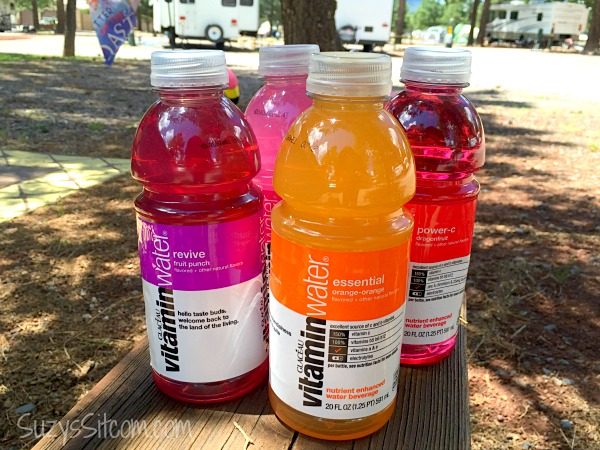 Be sure to stay hydrated
Always take water with you.  Always.  If you are touring remote areas such as The Wupatki National Monument in the high desert, water is not something that is readily available.  Be prepared.
We love to pick up the large 20 pack variety of vitaminwater at our local Sam's Club before we head out on an adventure in the summer sun.  We enjoy vitaminwater because it is a great hydration solution.  It not only contains vitamins, but the needed electrolytes that are quickly depleted in the summer sun.
And it tastes great too!
Bring salty snacks
We love to pack a bag with pretzels, nuts, fruits and raisins.  Things that give us a good energy boost along the trail.
Take regular breaks
Found a shady spot?  Take advantage of it!  You are on vacation, right?  Sit down and enjoy the scenery and all it has to offer.  Give your body a break and allow yourself to cool off.
Grab a vitaminwater and enjoy!
Keep an eye on the weather
We tend to keep our iPhones tuned into the local doppler radar.  In the desert, rain can fall miles away in the mountains and create flash floods.  Be sure to stay out of dried waterways.  And remember that if you are in high altitudes, sudden storms can be common.  Lightning is very dangerous.  Even in the distance.  Take cover.
Bring extras
We keep a bag in the car full of extra gear when we are touring remote areas.  Things such as extra socks, bug spray, and a first aid kit. If you are doing any hiking, be sure to bring headlamps, or flashlights just in case you miscalculate your time, or run into any trouble.
Watch out for dangerous plants and animals
In the desert, there are pretty cactus everywhere!  Touch one with a leg or hand and it could ruin your whole day.  Pretty to look at, but not to touch!  Snakes and reptiles hang out in the sun to warm up when it's cool and in the shade when it's hot. Never put your hand where you can not see, like in a hole or under a rock. Always check around before you rest or sit down.
Know the symptoms of Heat Stroke
Throbbing headache
Dizziness
Muscle cramps
Nausea
Disorientation or confusion
Lack of sweating, despite hot temperatures
If you feel any of these symptoms coming on, stop what you are doing, find shade and cool down ASAP!  Heat Stroke can be deadly.  Do not hesitate to call 911.
Traveling in the summertime can be rewarding and amazing if you play it safe.
Prepare for your trip by stocking up at Sam's Club where you can find the 20 pack of vitaminwater.  Perfect for your next trip into the summer sun.
Click here to find the Sam's Club nearest you!
Are you new to the Sitcom?  Be sure to check out my Frequently Asked Questions Page!
For over 150 crafty tutorials for all ages, visit my Tutorial Page!