Winter is getting closer and there is nothing better on a cold day than something warm to drink.  As a crafter, that opens all sorts of possibilities.  You see, not only do I love warm drinks on a cold winter day, but I love to make fun and easy gifts too!
Whether you knit, crochet or sew, I found some unique free patterns for you to try.
A fun mug warmer make a great gift along with a pretty mug, teas, sweets or hot cocoa.  Check out these free patterns and make something wonderful!
These cozies are not only super cute, but are also a great way to use up left over yarn. The Crochet Owl Mug pattern is super quick and fun to crochet even for someone who is really at the beginning of their crochet adventure.
These coffee cozy sweaters have a really cute little rib pattern on both ends, just like a real sweater. They make really awesome quick knit gifts, each with their own personality.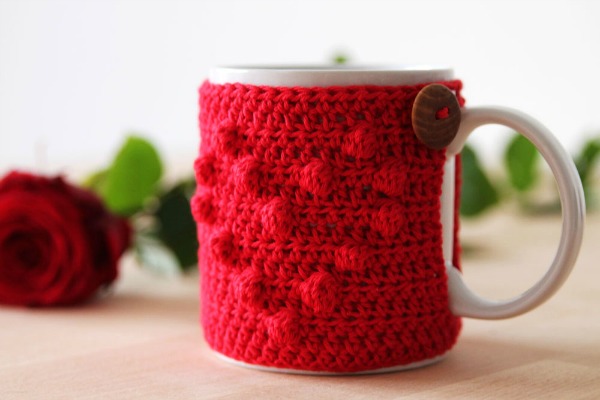 I Heart U Mug Cozy Pattern
This quick crochet pattern makes a perfect gift for someone you love.  Easy stitches that even a beginner could tackle!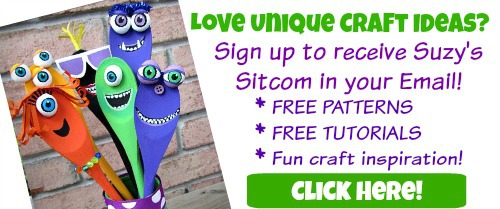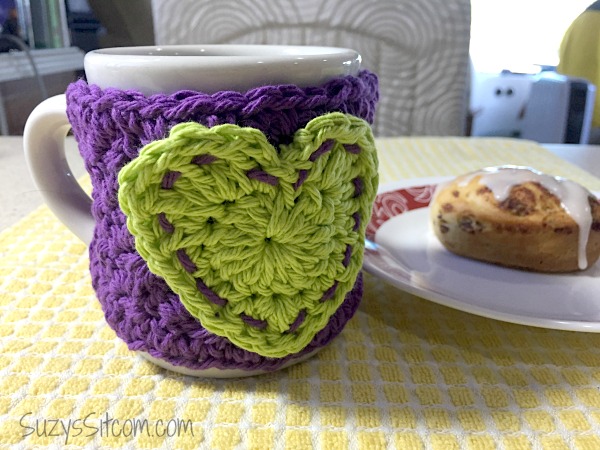 Heart Mug Cozy Free Crochet pattern
We have found that the best way to take away a chill is to grab a warm mug of tea. Oh, and your crochet hook!  This is a fun afternoon project that makes a great gift!  Or keep one for yourself for a well dressed mug!
Brighten up your morning coffee with a grinning sock monkey cup cozy! This cozy stretches to fit the cup, making this a great little gift for your favorite coffee fan.  This pattern is found on Ravelry- available to anyone who signs up for a free membership!
Crochet Sheep Mug Cozy Pattern
The crochet tea cosy sheep pattern is so cute!  Everyone should have a range of mug cozies that make them feel happy, brighten up your desk or kitchen and keep your favorite hot drink warm!
Turn any drink into a unicorn with this easy pattern. It's a great quick knit to make as gifts for your most fanciful friends.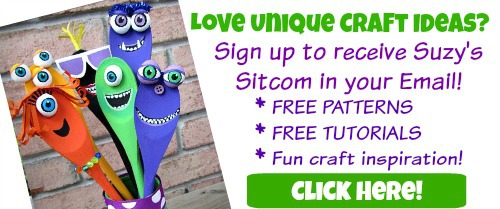 Mug Warmer Gift Set Quilt Pattern
This easy pattern uses fabric scraps and is actually a great starter project if you have never quilted before.
Now you all have 8 extra hands to hold your coffee!  Fun crochet pattern!
Halloween Crocheted Cup Cozy Patterns
Now your pumpkin spice latte will have its own pumpkin cozy! Of course, you can use the basic cozy pattern to make a plain cozy or you can embellish/personalize however you'd like!
See anything you love?  Make something special for yourself or give handmade!
Which is your favorite?
Love to Knit or Crochet?
10 Free Knitting and Crochet Patterns!
Are you new to the Sitcom?  Be sure to check out my Frequently Asked Questions Page!
For over 100 more tutorials and recipes for all ages, be sure to visit my Tutorial Page!