Do you love beautiful fall decorations, but are not a huge fan of carving up that pumpkin?  Me too.  It can make a huge mess, and working with a knife can get pretty scary.  Not the kind of scary that works for me.  But there are lots of great ways to decorate a pumpkin that don't involve a big knife.  I found 9 super amazing decorating ideas for No-Carve Pumpkins that I think you will love!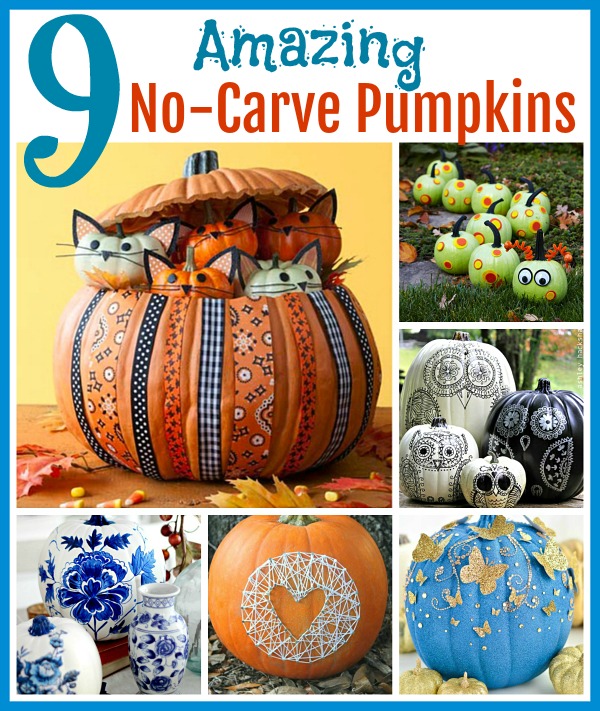 Each of these ideas is super unique!  There are lots of great ways to decorate your home with a pumpkin that don't involve scariness, burning candles and big knives.  Here are just a few!
How about a sweet pumpkin overflowing with kitties?  Can't get less scary than that!
This is a beautiful idea that could decorate your home year round.  This easy painting tutorial also comes with a free printable!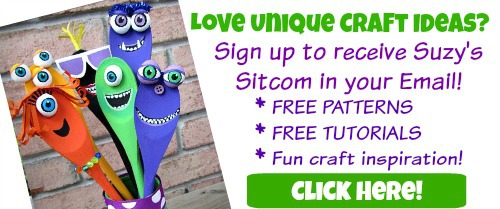 This beautiful idea can be put together in an evening.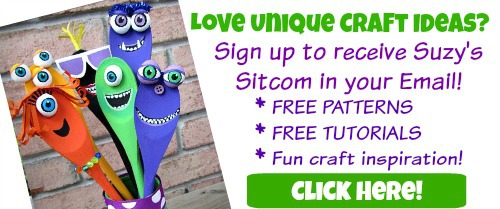 See something you love?  Make something beautiful for the fall season! For lots more fun Halloween DIY projects, be sure to check out my Halloween and Fall Craft Page!
Which is your favorite?
Want more fun non-scary Halloween and Fall ideas?
Are you new to the Sitcom?  Be sure to check out my Frequently Asked Questions Page!
For over 100 more tutorials and recipes for all ages, be sure to visit my Tutorial Page!