Do you love free patterns?  Each month in 2018, I will feature a new block of the month pattern using different quilting and sewing methods.  There is something here for every skill level! You can see the current free block and previous Blocks of the Month patterns here!
This month, our block goes circular!  Do you tend to avoid patterns with curves?  My new Round About Quilt Pattern has curves, but with a clever use of applique, you do not ever piece a curve!
Be sure to subscribe to Suzy's Sitcom to receive notifications of new free patterns and craft ideas in your email!
After the success of the Words to Live By Series last year, I wanted to come up with something just as fun this year.
You can see the current free block and previous Blocks of the Month patterns here!
Round About!
I love wedding ring quilts, but have never actually taken one on.  The multiple pieces and curved sewing is rather intimidating.  Round About contains similar curves, but uses applique to achieve them.  This quilt block is simple to piece and nobody will believe that you didn't spend massive amounts of time trying to match up curved seams!
Round About Table Topper
Create the table topper and give yourself some practice on applique.  This bright topper not only takes very little time to put together, but will add a bright spot to your summer table.  The finished Table Topper measures 12″ x 12″ and works well as a mug mat, placemat, trivet, wall hanging or small topper.
Round About Pillow!
…And a Round About Quilt!
The Round About Quilt measures 52″ x 64″.  The individual block sizes are 12″ x 12″ and you make 20 blocks.   Stay with this size, or take on a challenge and add more blocks to create a queen or king sized quilt!
Want updates in your email when the free patterns come out?  Be sure to sign up to Subscribe to Suzy's Sitcom!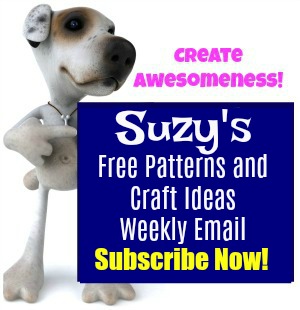 Create something amazing and be sure to share it with us!  I'd love to see what you come up with!
Previous Blocks of the Month Patterns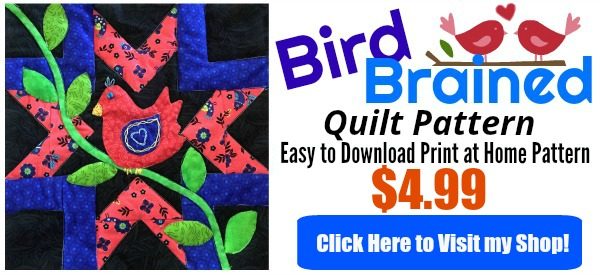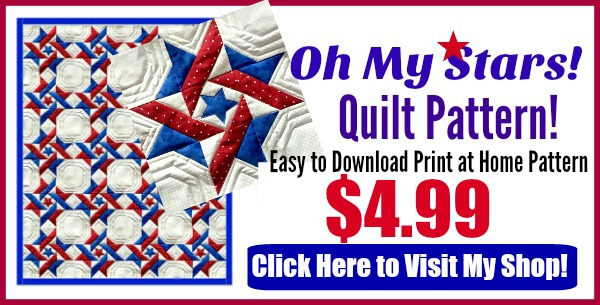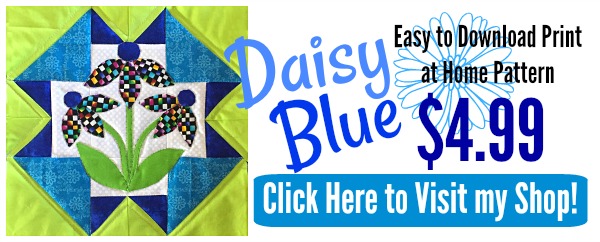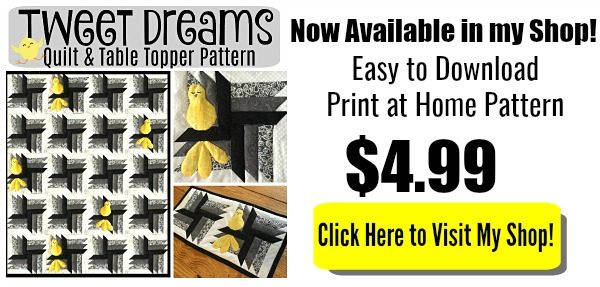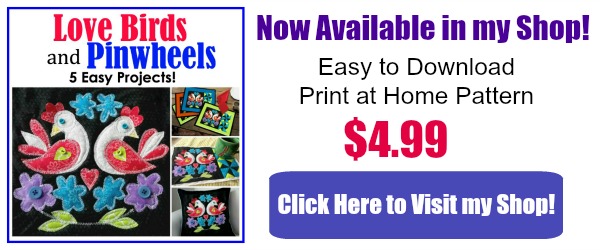 For over 200 crafty tutorials for all ages, visit my Tutorial Page!