As a crafter, this is the time of year that I am always on the look out for great handmade gift ideas.  I especially love to make personalized gifts and this week I came across an idea to make personalized photo candles.  These easy to make photo candles make fabulous gifts and they take very little time to make!
This post also includes more great unique gift ideas.  So be sure to page to the bottom for lots of inspiration!
We are currently taking a break from traveling and spending some quality time with our family in Georgia.  Of course, that involves taking tons of photos of my granddaughter.  It has been six months since we have seen her and she is growing so fast!
Sharing them on Facebook is always an option, but how about something that will become a cherished keepsake?  I decided to take some of my favorite photos of my daughter and her family and create beautiful photo candles to remind me of how beautiful they are!
I'm SO excited to be guest posting over at Kenarry: Ideas for the Home today sharing all of the instructions for this project!  You can find the full details and lots of photos of this fun Photo Candle Project here!
Want more last minute ideas?
Being in a crafty kind of home, I tend to want to create new and unusual easy DIY Holiday Table Decorations.  Over the years, I've featured many of them.  Some are meant more for Christmas and others can work with any type of holiday gathering.  I'd love to share with you my top 10 readers' favorites!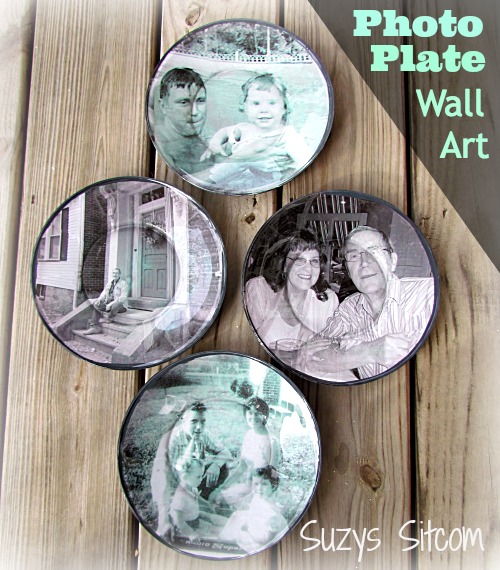 This is a great way to save memories in a unique way as home decor! And the cost?  Just pennies.  Use dollar store plates and paper copies from your printer.  How easy is that?  You can find the full tutorial Here!
For over 200 crafty tutorials for all ages, visit my Tutorial Page!