Here we are in the middle of winter and in dire need of some beautiful sunshine. Or at least a bit of color!  I would love to share my latest project with you. Create an easy to make stained glass sun catcher and brighten up your home decor!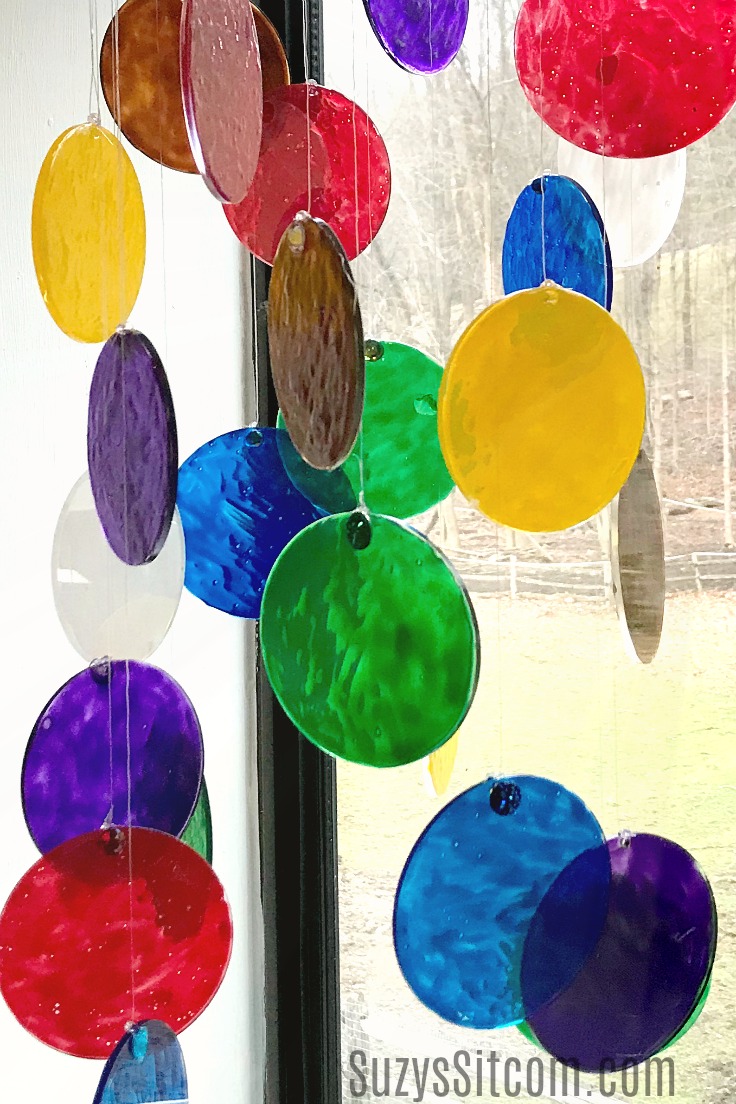 Today, I decided to experiment with glass paints on plastic discs. The technique is simple and the results are vibrant and colorful. The plastic discs come in any size that you would like. I used 3.5-inch diameter, but smaller or larger would work just fine. They are pre-punched and can be purchased online.
This post also includes more unique Sun Catcher Ideas that you can only find on the Sitcom!  So be sure to keep reading for lots of inspiration!
I'm SO excited to be guest posting over at Kenarry: Ideas for the Home today sharing all of the instructions for this project!  You can find the full details, and lots of HOW-TO photos of this Easy to Make Stained Glass Sun Catcher here.
Want more Beautiful Sun Catcher Ideas?
Lets combine a little sunshine and some fun crafts!  Here are 9 fun DIY suncatchers that are perfect for that sunny day! You can find them all here!
For over 200 crafty tutorials for all ages, visit my Tutorial Page!