The mold used in this project is from Amazon (Affiliate links are included)
This DIY craft project involves using plaster in molds to create a cute "Bug Party" Tic Tac Toe game! Creating with plaster is easy to do and the results are quick and rewarding!
About a month ago, I purchased a silicone mold.  A bug mold.  Bees, butterflies, dragonflies and ladybugs.  And lots of ideas immediately popped into my head.  You can use these molds for so many different things from candy to soap to plaster and so much more.
My first project with this mold involves plaster.  I have been experimenting with plaster all summer, creating my own molds with wet sand for my Plaster Casting with Sand Tutorial and even using real leaves for Plaster Casted Leaves.  So I pulled out my plaster again to see what I could come up with.
For this project I used: 
One Silicone Mold  Insect Mold
Plaster of Paris
Water
Sand
Cookie sheet
Acrylic Paint
Clear spray varnish
Plastic cups (for mixing plaster)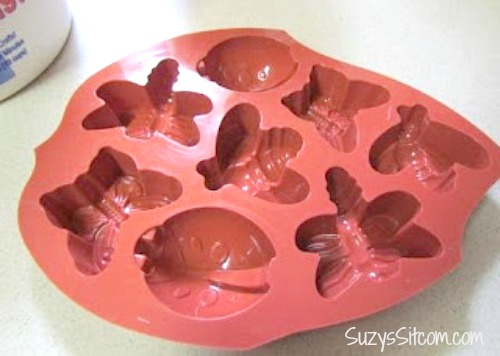 I began by making my little plaster bugs.
I added about a cup of powdered plaster to a disposable plastic cup and enough water to make it the consistency of yogurt.  I then poured the plaster into each of the bug molds and allowed it to dry.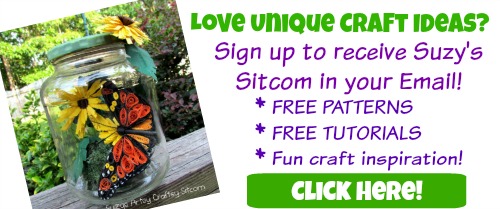 I allowed them to dry for about and hour and then removed them from the mold.  The little bugs easily popped out of the silicone mold.  Aren't they cute!  Plaster clean up is easy.   Just toss away the cup that you used for mixing and wipe off the spoon with a paper towel.  Do not rinse plaster down your kitchen drain.