I received a special order this week for a Starry Night Ukrainian egg.  This is one special order that I could not pass up.  You see, Starry Night by Vincent Van Gogh is my absolute favorite painting!
I'm very happy with how it turned out!  I used the various dyes to re-create my version of the famous painting on one side.
On the other side, I incorporated the same color scheme and rows of stars.
If you would like to see other examples of my Ukrainian Eggs, be sure to visit my Etsy shop!  I have quite a few in stock and they make fabulous unusual gifts!
Want to know how they are made?  Check out my Ukrainian egg tutorial.  Yep, I have a tutorial for just about everything!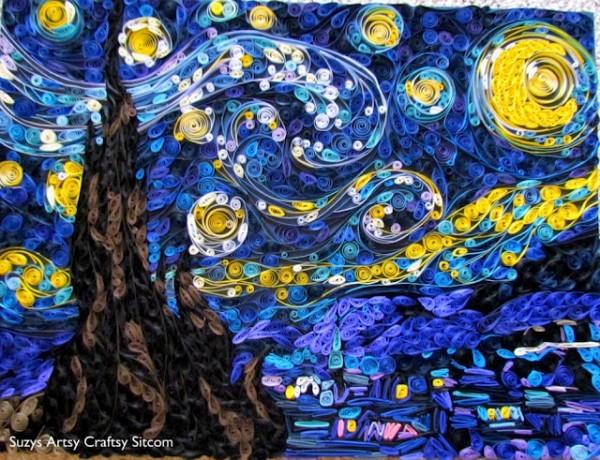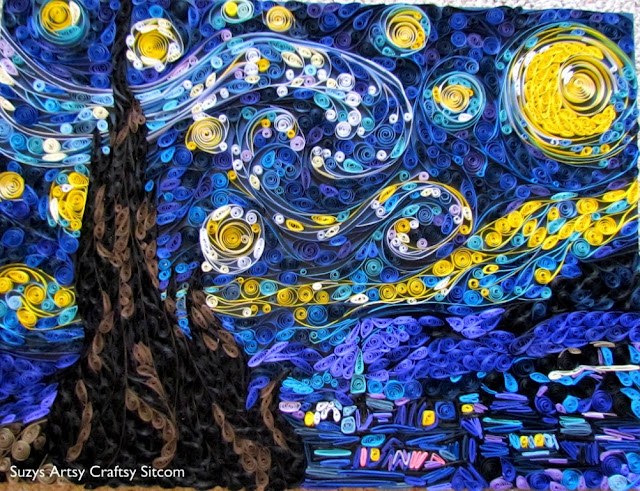 Love Starry Night too?  I also did a version of it using quilling paper.  This project used over 10,000 strips of colored cardstock.  You can find the tutorial for my Quilled Starry Night here.