With summer approaching, the kids will be out of school soon and looking for something fun to do!  Here is a fun project that not only recycles bottle caps, but makes a great gift!
And what do you do with all those bottle caps?
Well, make jewelry of course!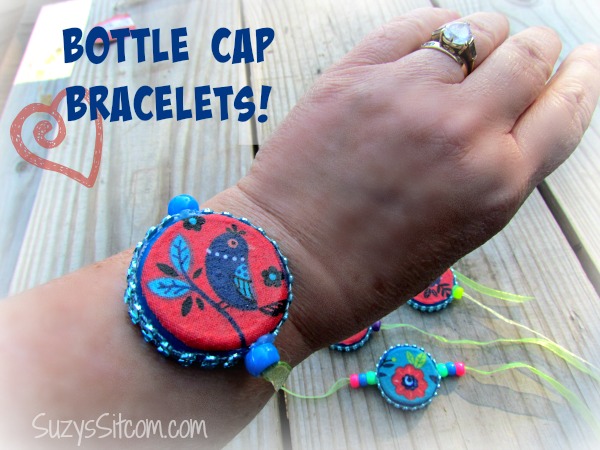 This is a fun recycling project and really there are so many possibilities.  The kids will love making mom something special!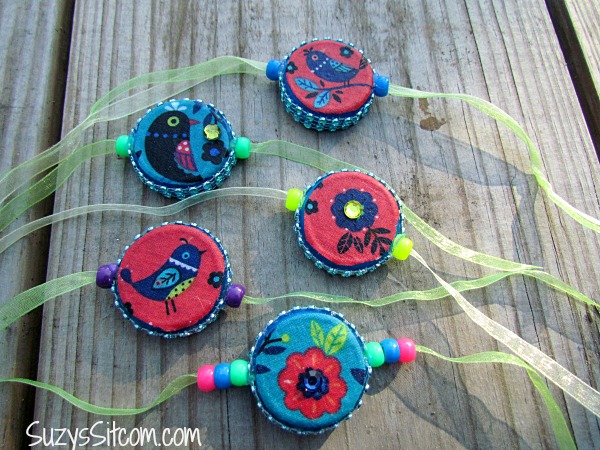 For this project I used:
Bottle Caps
Mod Podge
Ribbon
Pony Beads
Gemstone Ribbon
Gemstones
Dremel
Hot Glue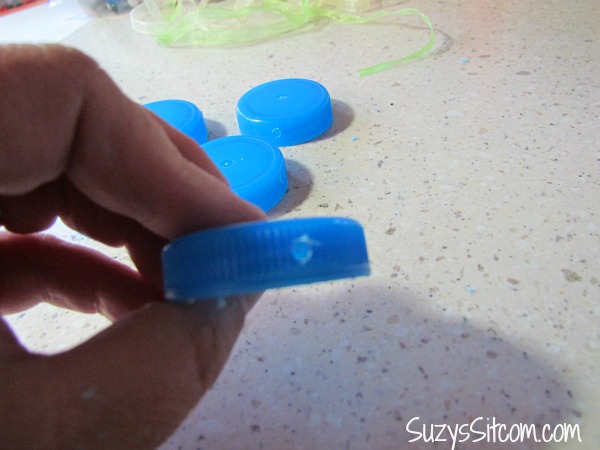 Begin by using a dremel tool to drill a hole in each side of the bottle cap.  (You could also use a small drill).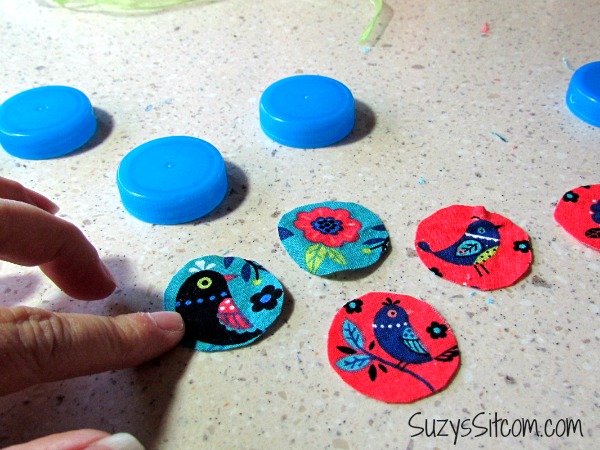 Use the bottle cap as a template to cut out your fabric.  I chose a pretty bird themed fabric, but you could use anything that makes you smile.  An alternative to fabric would be pretty napkins or scrapbooking paper, or even magazine pages!
Coat the top of the bottle cap with Mod Podge, place the fabric over top and add a coating of Mod Podge to the top of the fabric.  Allow to dry for about 2 hours.
Now for the fun part!  Assemble what you would like to use to decorate them.  I used gemstone ribbon, gemstones and pony beads.
Before beginning the decorating, cut a piece of ribbon about 8″ long and thread it through a tapestry needle.  Then pull the ribbon through the two holes drilled into the cap as shown above.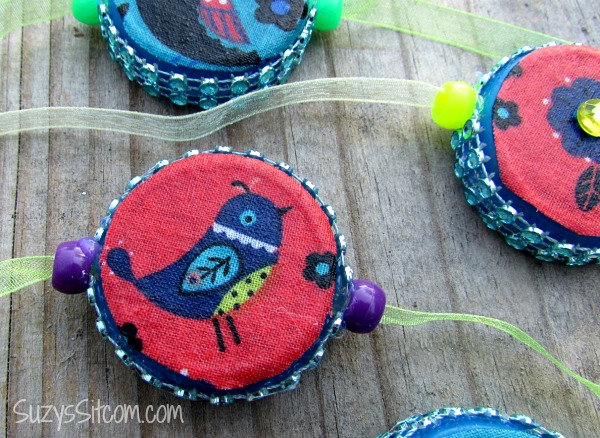 Use the hot glue and the decorations to "bling up" this pretty charm!
Tie the finished piece around your wrist and you have a pretty bracelet!
These bracelets make great gifts and once the drilling has been done, are fun projects for the kids to put together.  An alternative would be to drill only one hole and string it as a necklace, or add a pin to the back for a pretty brooch.
Create some summer fun and recycle too!
Are you new to the Sitcom?  Be sure to check out my Frequently Asked Questions Page!
For over 200 crafty tutorials for all ages, visit my Tutorial Page!