This post is sponsored by Make it Fun: Crafts and Crafts 'n Coffee!
So I'm playing with styrofoam again!  Did you know that you can make faux pallet art?  Looks just like a wooden pallet, but weighs only ounces!  I created a cute sign, "All You Need is Love and Cupcakes".  Because, really, that's all you need!  Want to know how?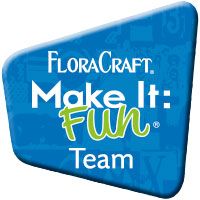 I am so excited to be chosen as a member of the FloraCraft Make It: Fun Team, and each month for the next few months, I have been challenged to create something with FloraCraft® Make It: Fun® Foam.
What a fun idea!
This month's box of supplies included sheets of foam, FloraCraft® Smooth Finish, and lots of great cutting tools.  Oh, and a  little note that said, "We want faux pallet art!"
Well, that certainly narrowed it down, didn't it?  But then again, I can create any sign I want, so what about one of life's truths?  All you need is love and cupcakes, right?    So let's get to work!
For this project I used:
(2) 12″ x 36″ x 1″sheets of FloraCraft® Make It: Fun® Foam
3 Jars of FloraCraft® Smooth Finish
StyroCutter® Plus
24″ x 24″ sheet of foam board
low temp hot glue gun
Acrylic paints – Lime Green, White, Hot Pink, Pink, Yellow, Light Blue
All You Need is Love Pattern: cupcakes
Assorted letter stencils in 2″, 3″ and 4″ heights.
Hot Pink Glitter
Colored Beads
White glue
My mother and sister-in-law both helped put together this project with me.  It was a fun family project!  This sign consists of (6 ea.) "boards" of styrofoam that are 4″ wide x 24″ long.  We began by marking the sheets of styrofoam.  We used the StyroCutter® Plus to make the cuts.  Simply plug it in and it heats up similar to a curling iron.
This is my mom showing how easy it is to cut through the styrofoam with this simple tool.  Basically it is hot enough to cauterize the styrofoam, essentially cutting it like butter.  Amazing.  And not styrofoam dust!  Of course, if you do not have this tool, you can always do this step with a serrated knife.
We ended up with six neat styrofoam "boards"!
Next step is to cover our boards with FloraCraft® Smooth Finish.  This medium spreads on smoothly and easily and once dry, your styrofoam not only doesn't look like styrofoam anymore, but it is totally paintable!  Once spread, it took about 24 hours for it to be what I would consider ready for painting.
Starting to look like wood isn't it?  We laid a piece of 24″ x 24″ foam board down and used low temp hot glue to glue the boards in place on top of it, butting them up against each other to resemble a piece of a wooden pallet.
Now let the painting begin!  I wanted a gradient look with lime green at the bottom, gradually lightening to white at the top.  Simply paint the green at the bottom and add a bit more white as you paint each board.
We used letter templates to draw in the letters and then painted them in, using the pattern as a guide.  We used a mix of fonts and sizes with the letters to create some interest.
Here we have the lettering done and most of the art work.  This project was really simple, but I have to say that there is a whole lot of drying time involved.  Each color took several coats and I found myself having to wait for things to dry quite often.
Final touches included adding in the lines on the cupcake wrappers, and the cherries on the cupcakes…
and adding colored beads to the cupcakes by spreading white glue and sprinkling the beads on top.  For the top of the word "cupcakes", I drew a line of glue along the top of the letters and sprinkled hot pink glitter on it.  I also did the same for the top of the heart.
And here is the finished project!  Cute enough for a kids room, or maybe even a kitchen!  Personally I love the look.  I love color and I love cupcakes.  The best of all worlds!
—
I wrote this post as part of a sponsored campaign with Make it Fun: Crafts and Crafts 'n Coffee. The opinions in this post are my own.
Are you new to the Sitcom?  Be sure to check out my Frequently Asked Questions Page!
For over 100 more tutorials and recipes for all ages, be sure to visit my Tutorial Page!
Also, don't miss my other blog,  Daily Holiday Blog, where every day is a holiday!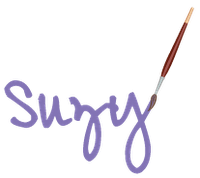 Do you like recycled craft projects?  Then be sure to check out the following!
Faux Metal Wall Art from toilet paper tubes
Faux Tin Tiles from a disposable cookie sheet
Paper Reed Frames from recycled magazines