My Faux Quilted Bulletin Board is being featured in the current issue of Craft Ideas Magazine!  Formerly known as Crafts 'n Things Magazine, this fun magazine has lots of great spring features this month, including Valentines Day projects, baby nursery ideas, beading, and of course fun wall art!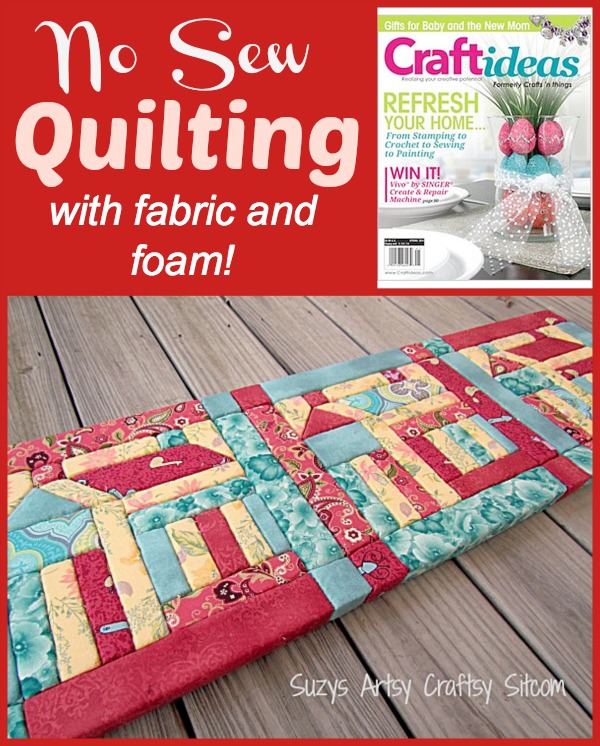 This project uses styrofoam and fabric scraps to replicate a quilted look, but there is now sewing involved at all!
Simply draw out your pattern on styrofoam, cut scraps of fabric and push them into the foam!  For detailed instructions, be sure to check out my tutorial- Faux Quilted Bulletin Board!  I even have a free downloadable pattern for you!
For Craft Ideas Magazine, I used a fresh fabric combination of the popular colors for 2014- fern green, cayenne, and goldenrod!  I love experimenting with fabrics and as you can see, using the same pattern but different color combinations, creates a whole different look!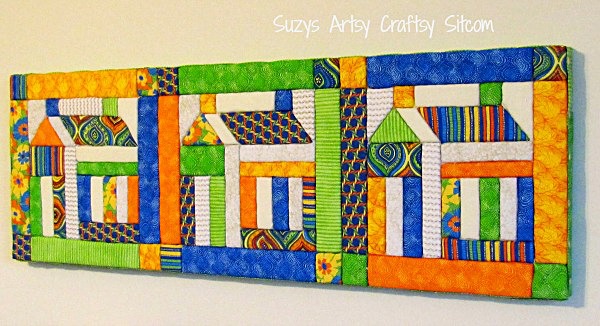 Be sure to check out all the great projects in this month's Craft Ideas Magazine.  You can find it at your local craft store or on line at Crafts Ideas Magazine!

Want to try your hand at quilting?  My newest quilt Pattern- Batiks Gone Wild!  A great gift!
Are you new to the Sitcom?  Be sure to check out my Frequently Asked Questions Page!
For over 150 crafty tutorials for all ages, visit my Tutorial Page!